Numéro Berlin's weekly collection of the most exciting news about fashion, music, and simply everything that is on our radar. And here is why it should be on yours as well!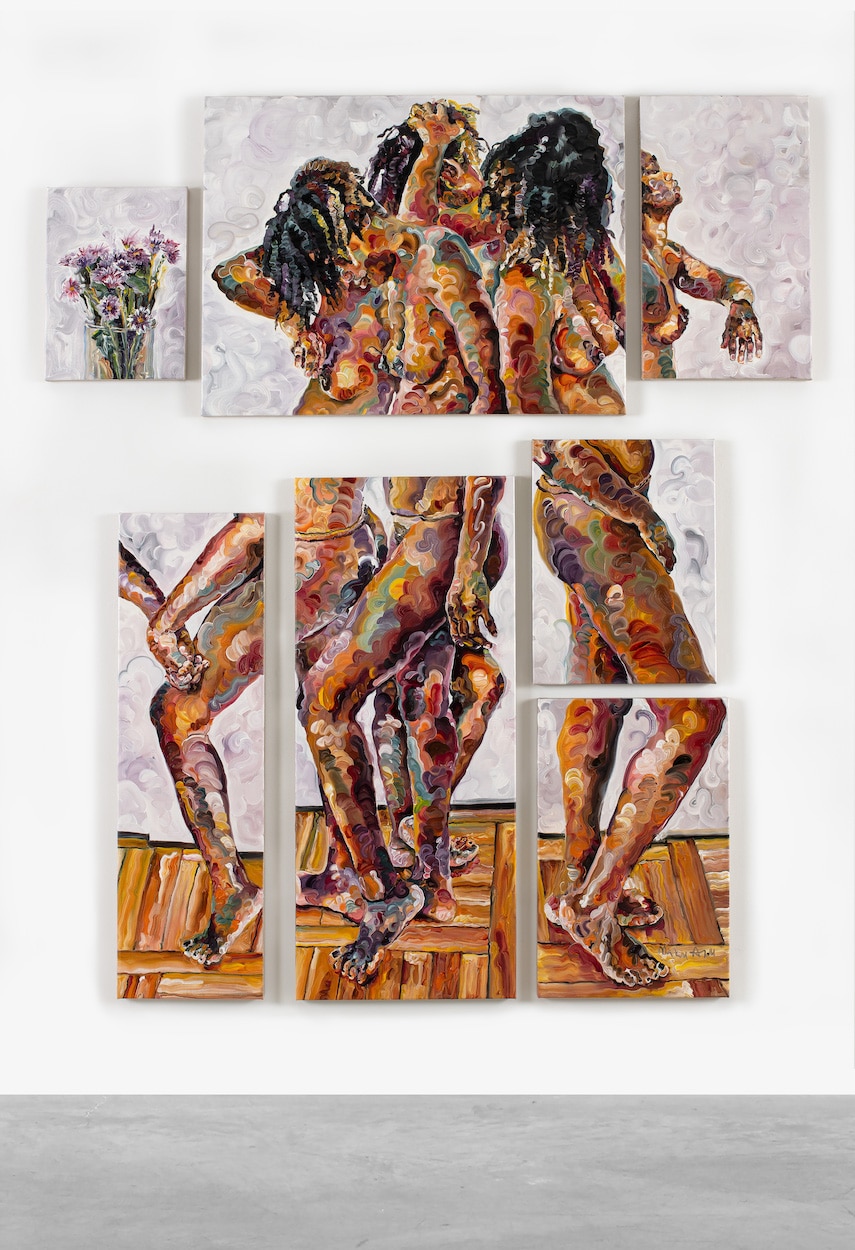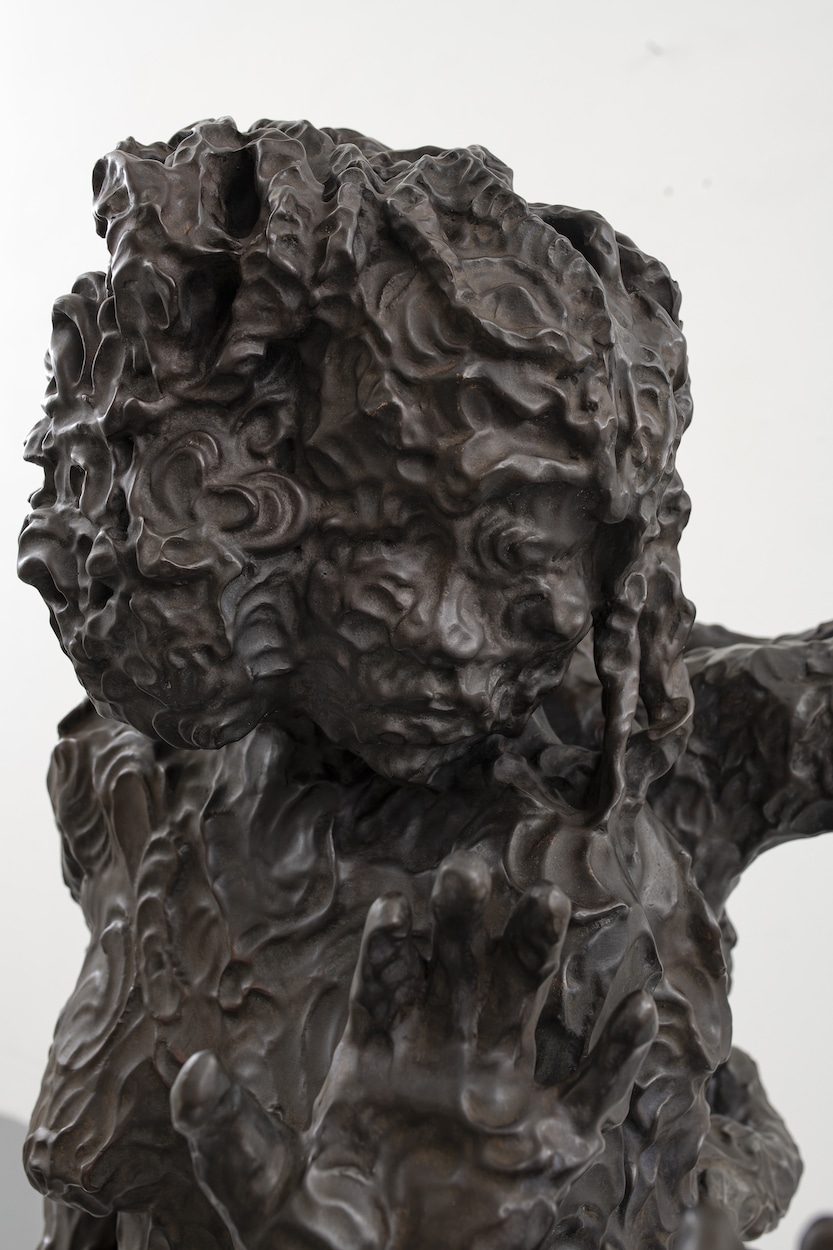 THE BECOMING: PERES PROJECT – SEPTEMBER 15th-OCTOBER 28th 2023
Peres Projects is pleased to present The Becoming: A Window of the Self, curated by British-Ghanaian artist Joseph Awuah-Darko. Presented in our Berlin gallery, this group exhibition brings together works by Mobolaji Ogunrosoye, Maku Azu, Ousmane Bâ, and Joseph Awuah-Darko. Across a range of media including painting, photography, collage, sculpture, and tapestry, The Becoming unfurls a multifarious exploration of the self, that extends far beyond the traditional bounds of self- portraiture. Whether engaging with abstraction, figuration, Surrealism, or Afro-futurism, the artists approach self-examination from perspectives infused with ubuntu. Encapsulated in the phrase "I am because you are," this key concept of Sub-Saharan philosophy acknowledges the interdependence between individuals and communities as the seat of humanness, positing that the fulfillment of one's subjectivity depends on a group. Throughout the exhibition, the artists address the fluidity of selfhood and the multiplicity of identity by interlacing personal histories and cultural legacies. In The Becoming, reflection on one's life and experiences does not equate to self-absorption. More often than not, in the exhibited body of work, self-discovery occurs through encountering the other, appropriating ancestral or nonnative techniques, and grappling with wider societal constructs.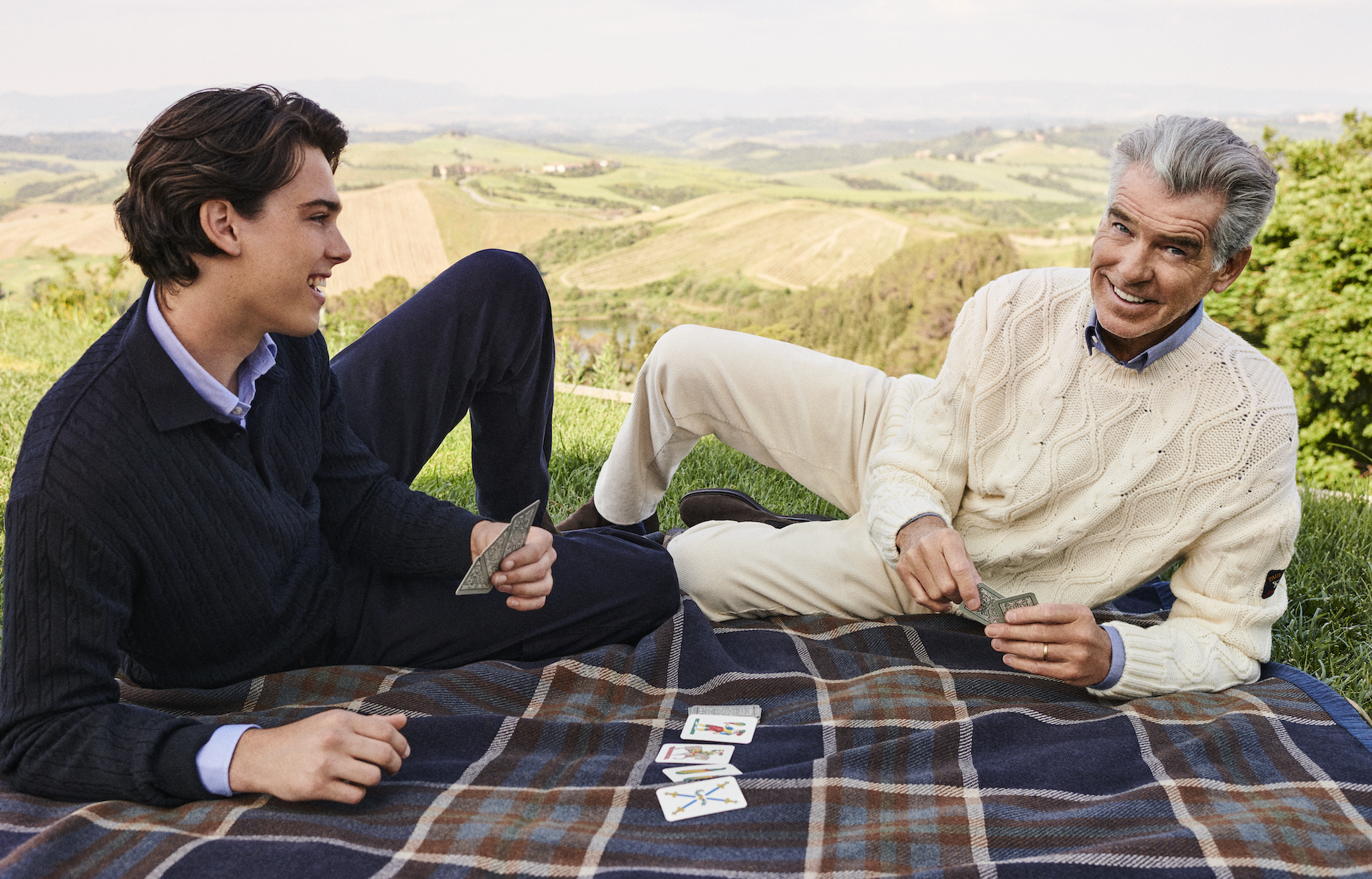 PAUL&SHARK – A FATHER AND SON TALE FW23 FALL WINTER 2023 AD CAMPAIGN
An all-Italian journey and a fresh Paul&Shark story, fronted by a world-renowned brand ambassador and his son: actor Pierce Brosnan and the young Paris. A Father and Son Tale FW23 is the second chapter of a father and son's sharing and leisure-filled journey during which they rediscover their meaningful and deep connection, based on similar values and emotions. The Tuscan hills and the paths along a quaint little village form the backdrop for the Paul&Shark Fall Winter 23 advertising campaign. The brand specifically chose Pierce Brosnan, a world- famous actor and flawless timeless style icon, to reach all the 143 countries in which the brand is sold. A generational story that is an ode to the bond shared between a father and son, by immortalising the spontaneity of the little things we do: walking through narrow streets together, playing cards on a picnic blanket, enjoying the beauty of outdoor life and a close embrace.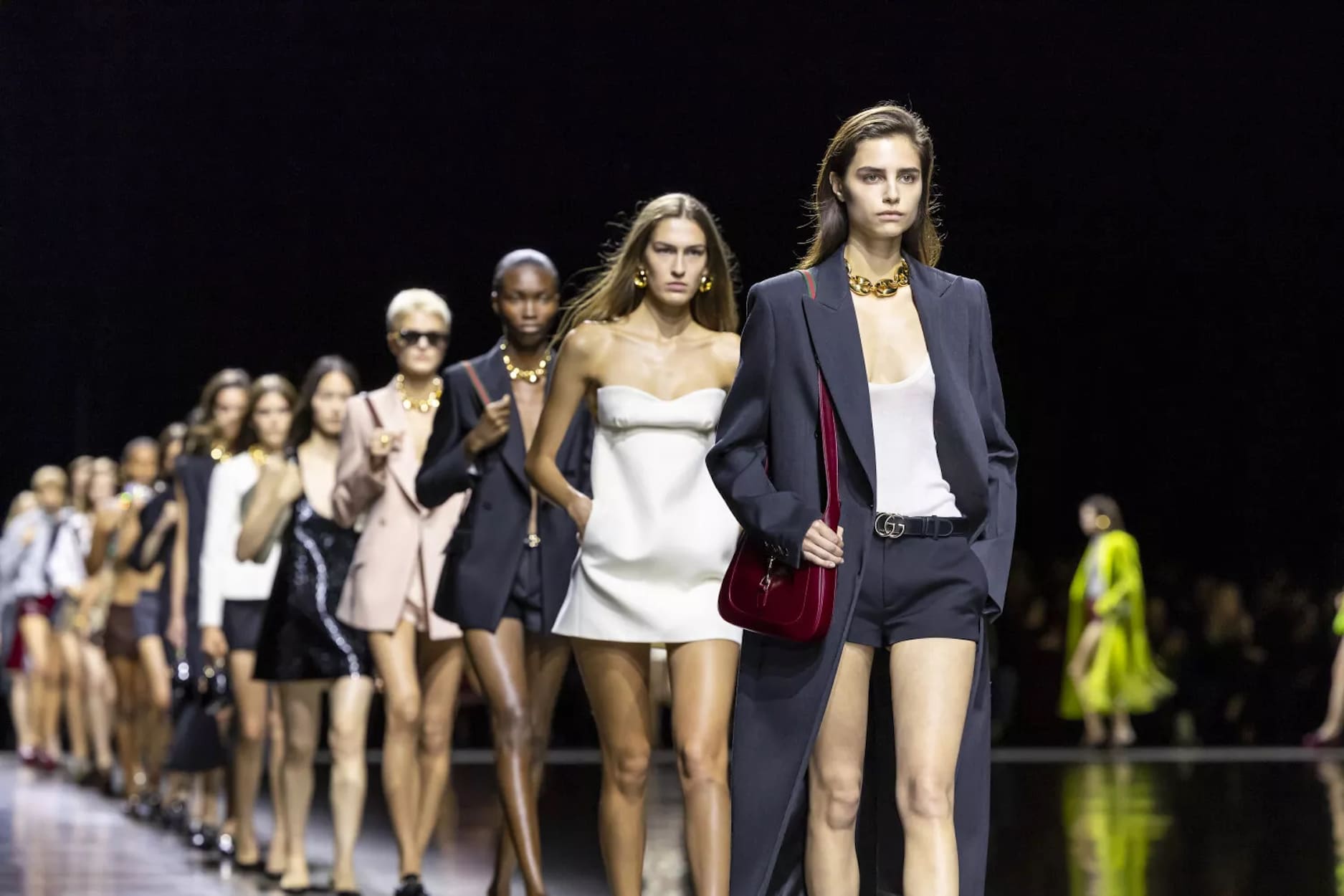 PRESENTING GUCCI ANCORA
On September 22, 2023, in Milan, Gucci debuted its Spring Summer 2024 Collection, "Gucci Ancora," under Creative Director Sabato de Sarno. The collection is a vibrant narrative celebrating life, passion, and self-expression through words, art, and diverse experiences. It embraces colors like red, blue, and green, exuding spontaneity and joy akin to a lively dawn party. The story reflects pride, inclusivity, and euphoria, drawing from Italian culture, global influences, and a desire to enrich everyday life with shiny, tactile objects. Gucci Ancora also integrates music, family, and love, encapsulating a joyful and diverse storytelling experience.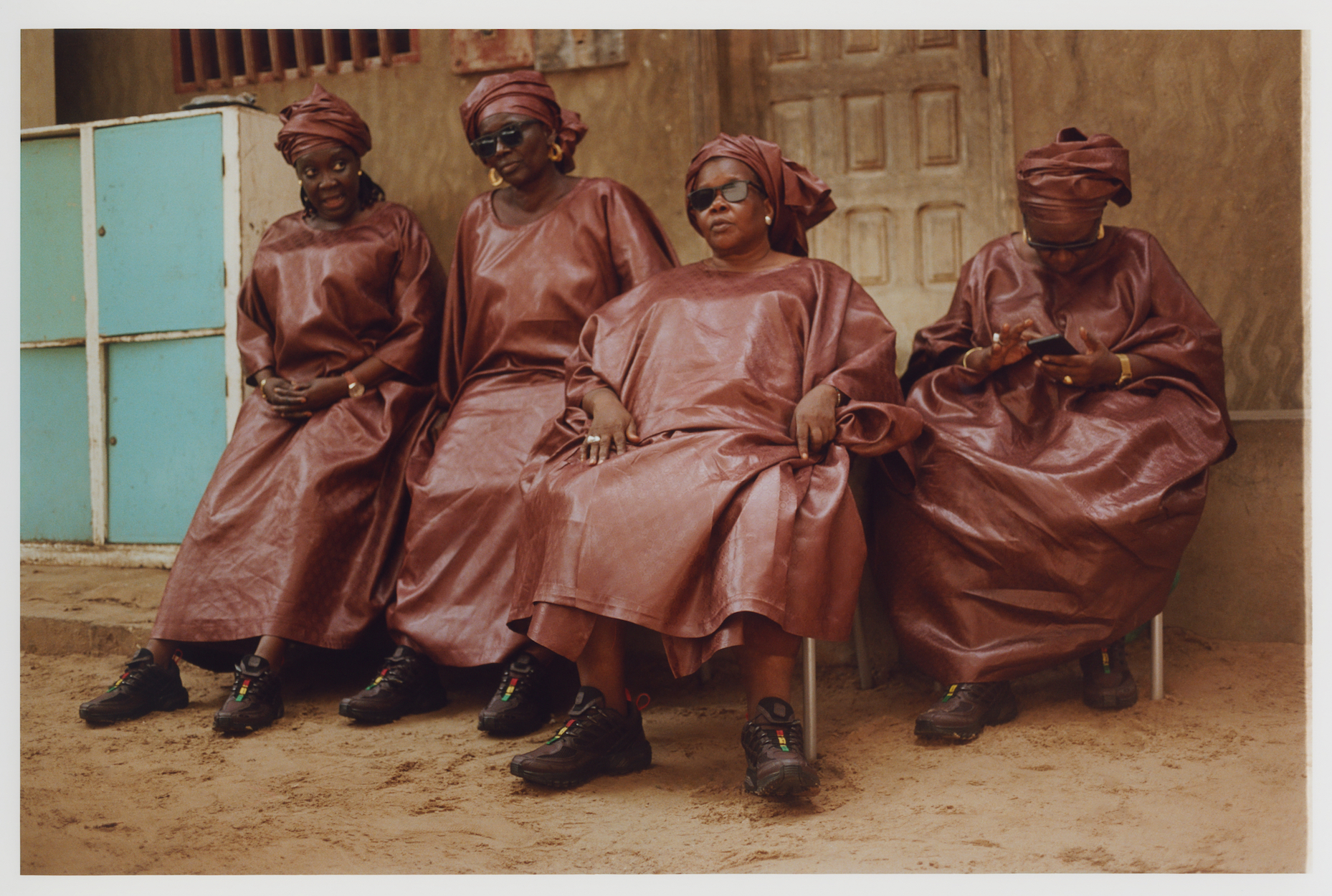 ACS PRO SALOMON X JAHJAH IN THE TALE OF THE KANKOURANG
Creative studio Jah Jah (headed by Daquisiline Gomis and Coralie Jouhier) and French brand Salomon, have teamed up to imagine a new pair of shoes, at the crossroads of functionality and artistic creation. From this meeting point, the two entities have chosen to explore the myths and traditions of West Africa to bring it to life. 
The campaign revisits the mythical tale of the "Kankourang" – a figure as feared as it is revered, telling the story of a child who embarks on an inner journey. 
The Kankourang is a West African cultural and spiritual figure found mainly in Casamance, a region of Senegal, as well as in parts of Gambia and Guinea-Bissau.
It embodies a mystical entity that plays a key, multifaceted role in the ritual life of the peoples who venerate him. Acting as guardian of ancestral customs and traditions, his presence is intended to maintain social order and preserve community unity. It is sometimes invoked to ward off curses or potential threats.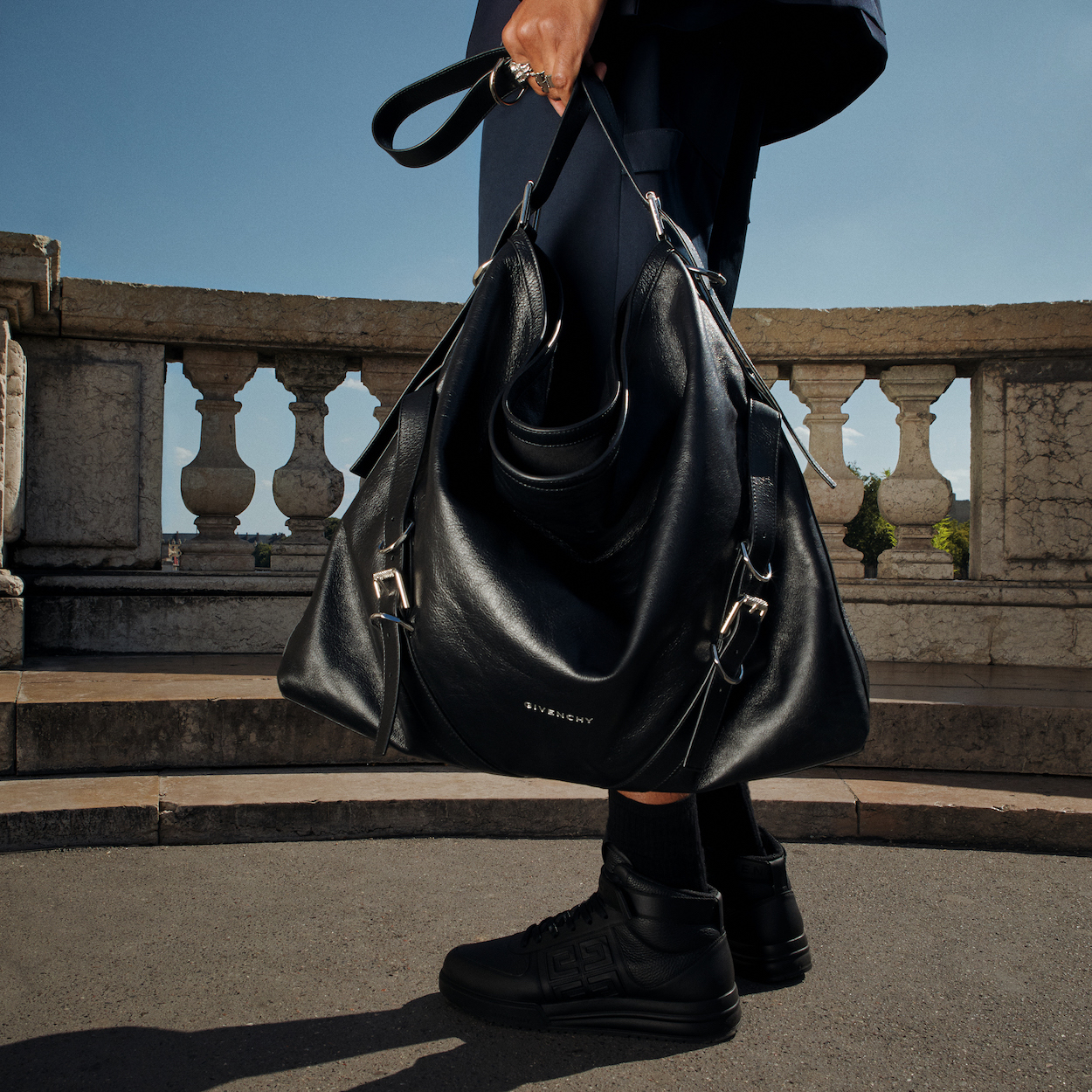 GIVENCHY INTRODUCES THE VOYOU FOR MEN FOR FALL-WINTER 2023
Meet the latest from Givenchy: the Voyou for men. Unveiled at the Paris Fall-Winter 2023 runway, this bold bag complements the Voyou for women. It boasts a slouchy Parisian cool shape, upgraded proportions, matte-finish materials, and distinctive silver-tone hardware by Creative Director Matthew M. Williams. Available in supple black leather, vintage crackled leather, and faux fur-lined nylon, this body-friendly bag offers practicality with style. With a central compartment large enough for a laptop and inner zip pocket for essentials, the men's Voyou hits stores and givenchy.com on August 4th.
RIMOWA COLLABORATES WITH TIFFANY & CO. TO UNVEIL ONE-OF-A-KIND
TRAVEL COMPANIONS TO CARRY ONE'S MOST PRECIOUS ITEMS
Since 1898, RIMOWA has positioned itself as a pioneer of refined travel, combining expert craftsmanship, functional design, and an innovative spirit to create thoughtful travel tools for discerning travelers. Throughout this history, the German Maison has forged new frontiers with its creations, joining forces with visionary partners along the way to redefine the boundaries of travel. Today, RIMOWA continues this tradition with a new collaboration with global luxury jeweler Tiffany & Co. Representing the union of two powerhouses in their respective industries, the new collaboration redefines the boundaries of travel for your most treasured items on your upcoming journeys. The collection features a new RIMOWA x Tiffany & Co. Jewelry Case, a RIMOWA x Tiffany & Co. Rock Cut Cabin suitcase, and a RIMOWA x Tiffany & Co. Jewelry Personal.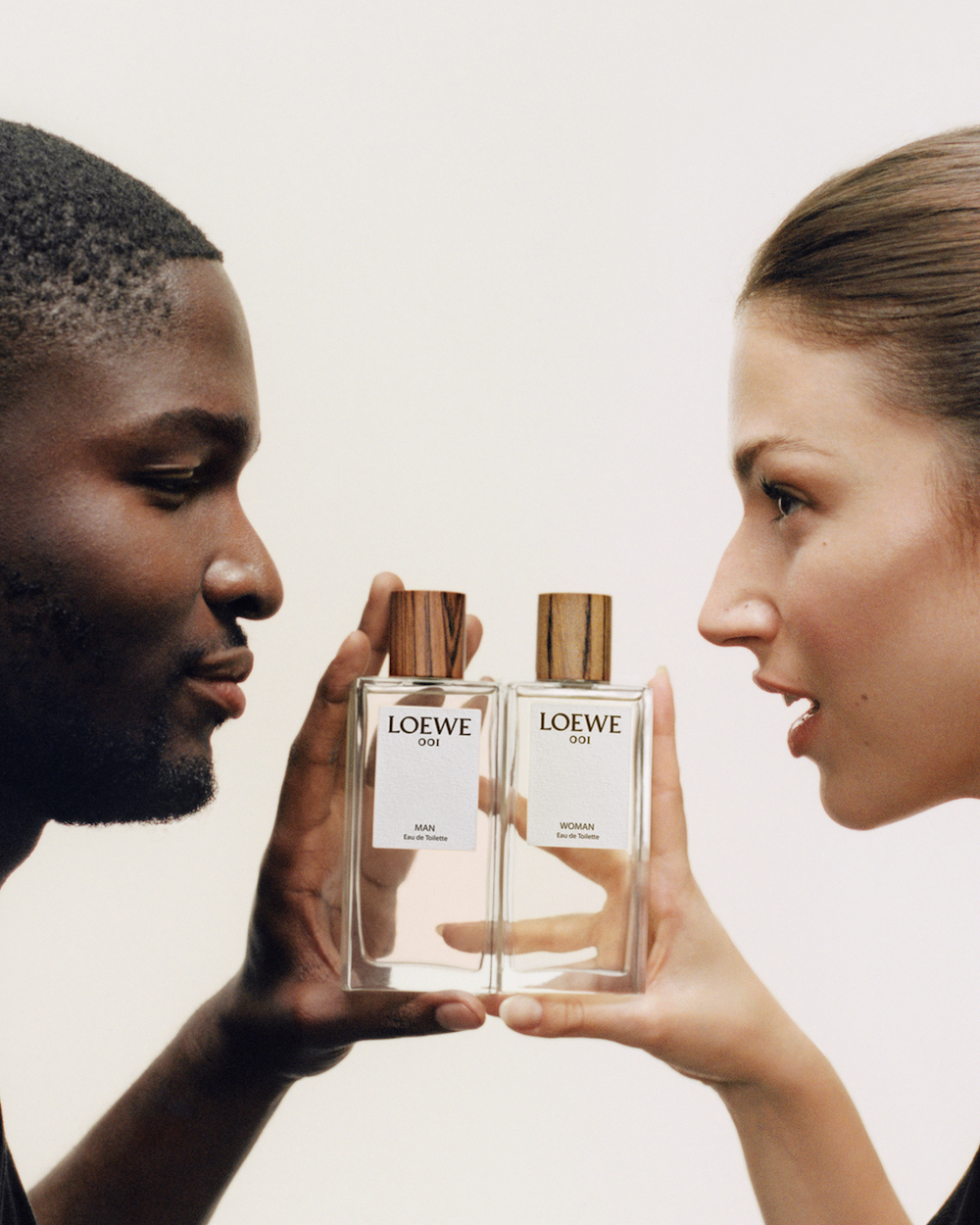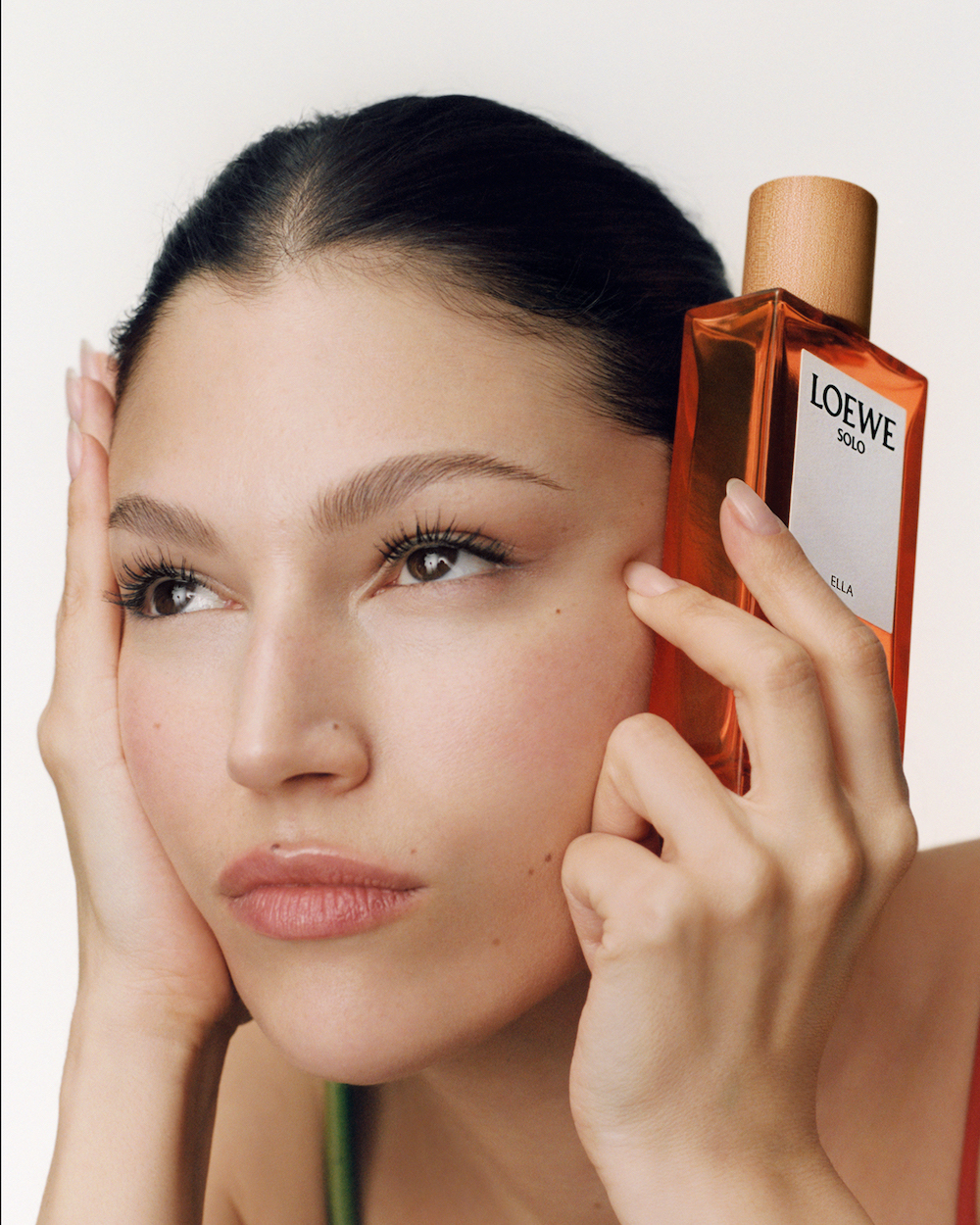 INTRODUCING THE 2023 LOEWE PERFUMES BOTANICAL RAINBOW CAMPAIGN
The campaign marks the release of LOEWE Aire Anthesis: a unisex fragrance from the Botanical Rainbow collection, which is the first in a new generation of scents featuring a signature 'LOEWE Accord', based on the Spanish rockrose. Key scents from the LOEWE Botanical Rainbow collection appear in dialogue with the campaign's protagonists: LOEWE 001 is photographed with Stéphane Bak and Úrsula Corberó in a nod to the line's sensuous character, designed to be shared by partners. The new unisex LOEWE Aire Anthesis appears with Greta Lee performing a series of ethereal poses. The masculine LOEWE Esencia EDP and feminine LOEWE Solo Ella EDP are paired with Stéphane and Úrsula respectively, who both play on exaggeration in gesture and stance.