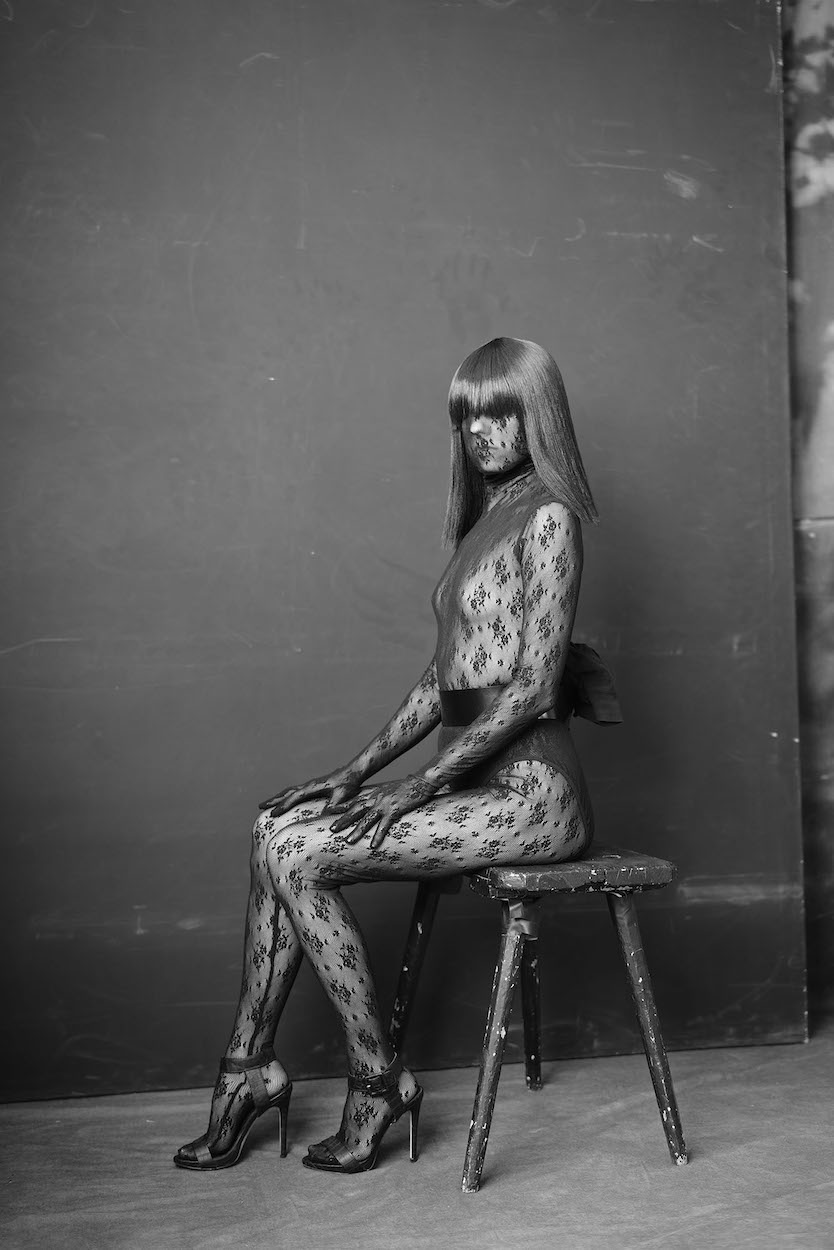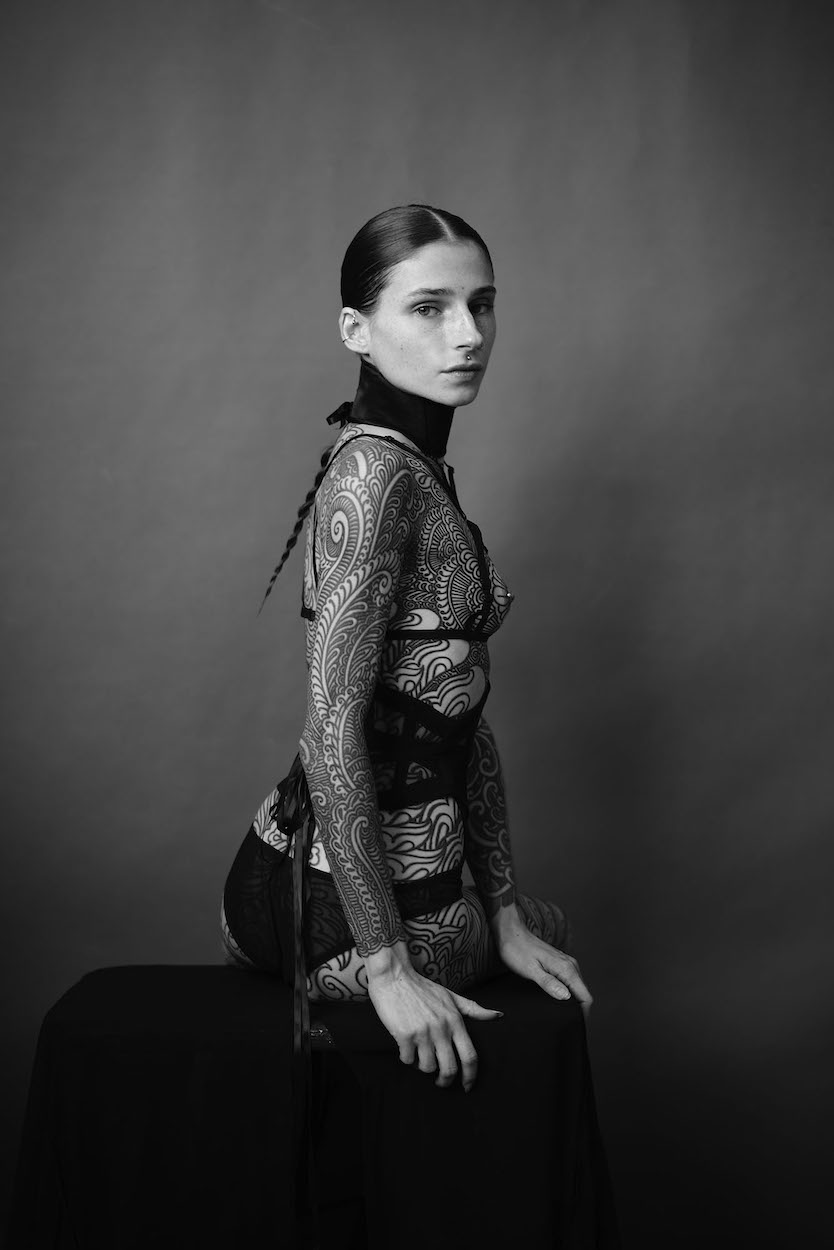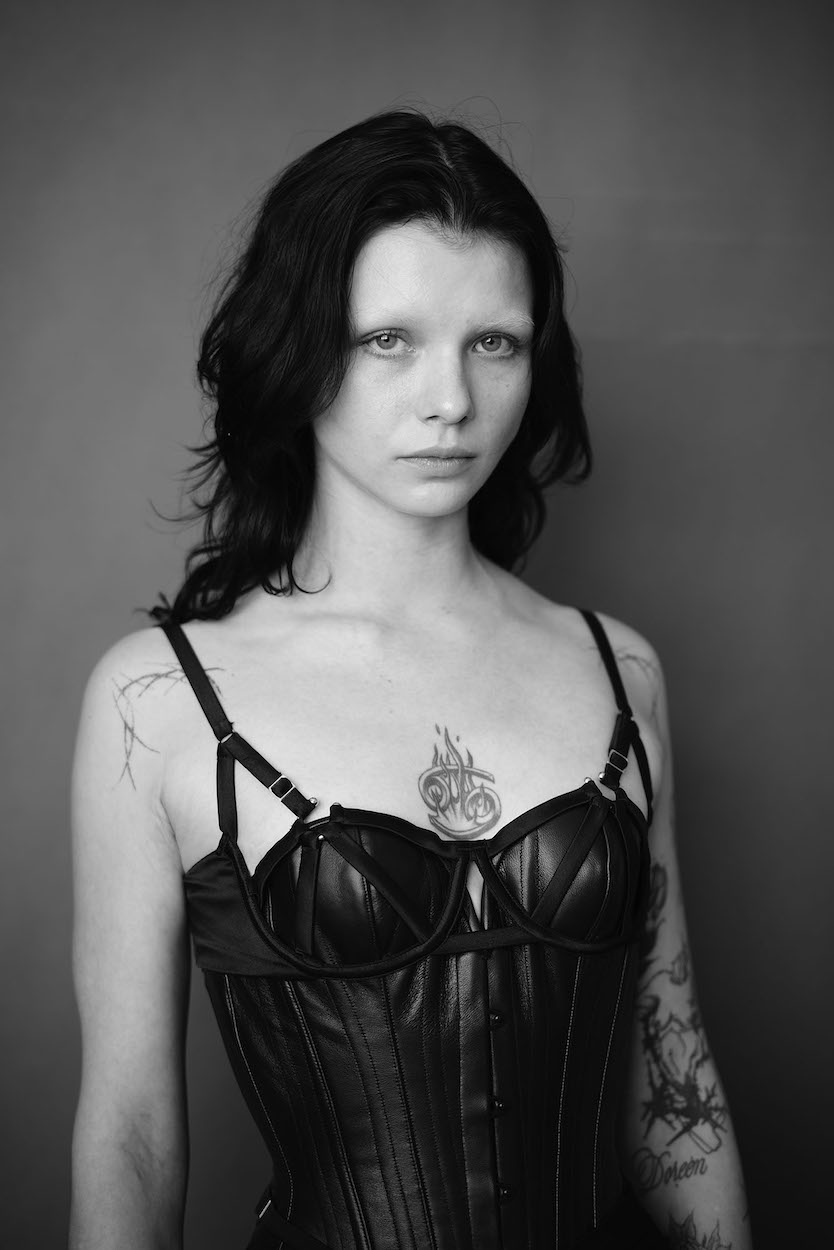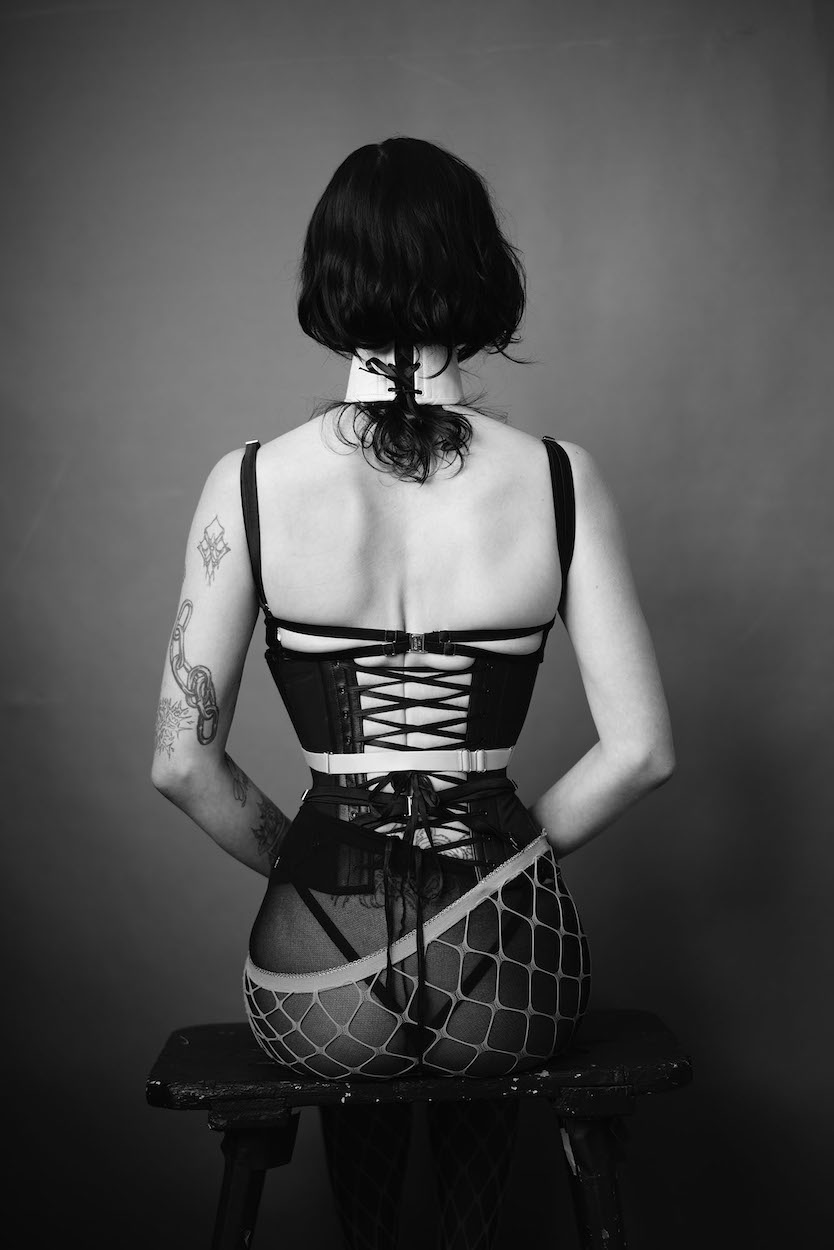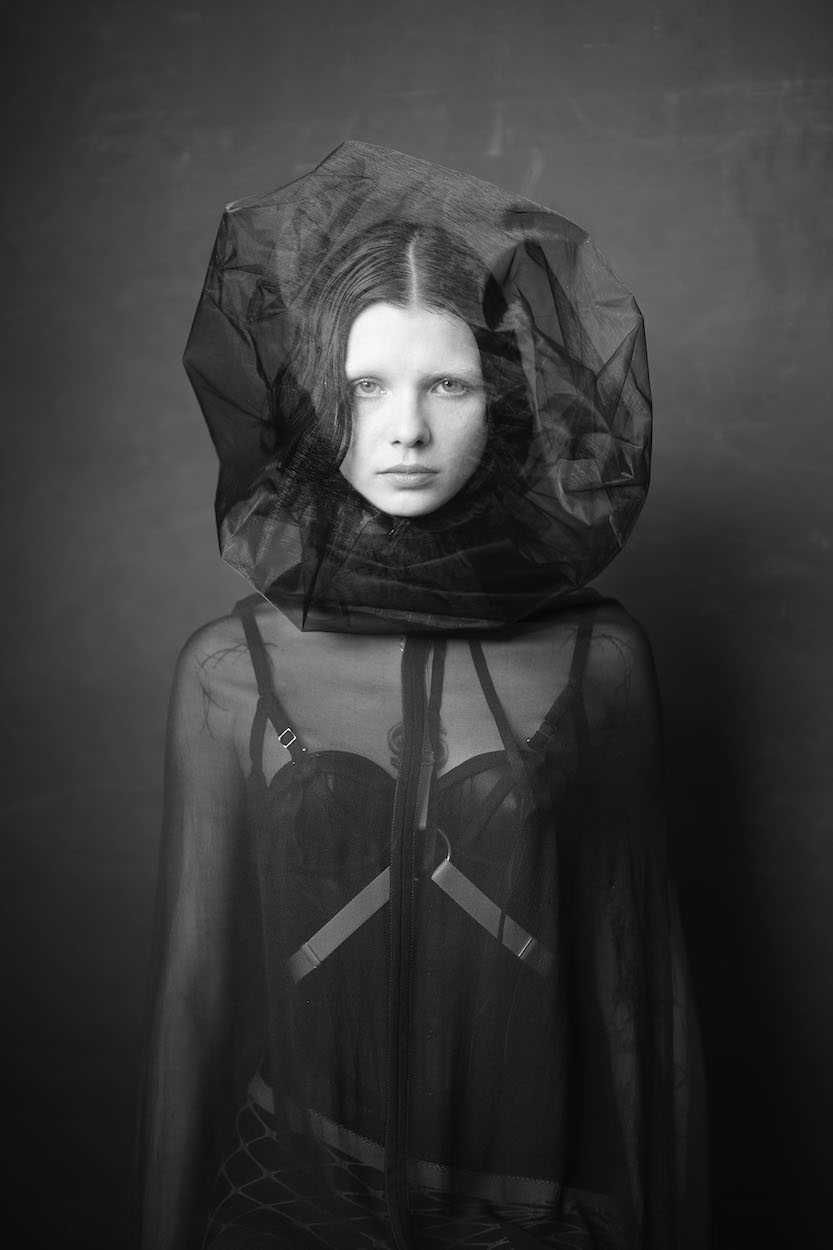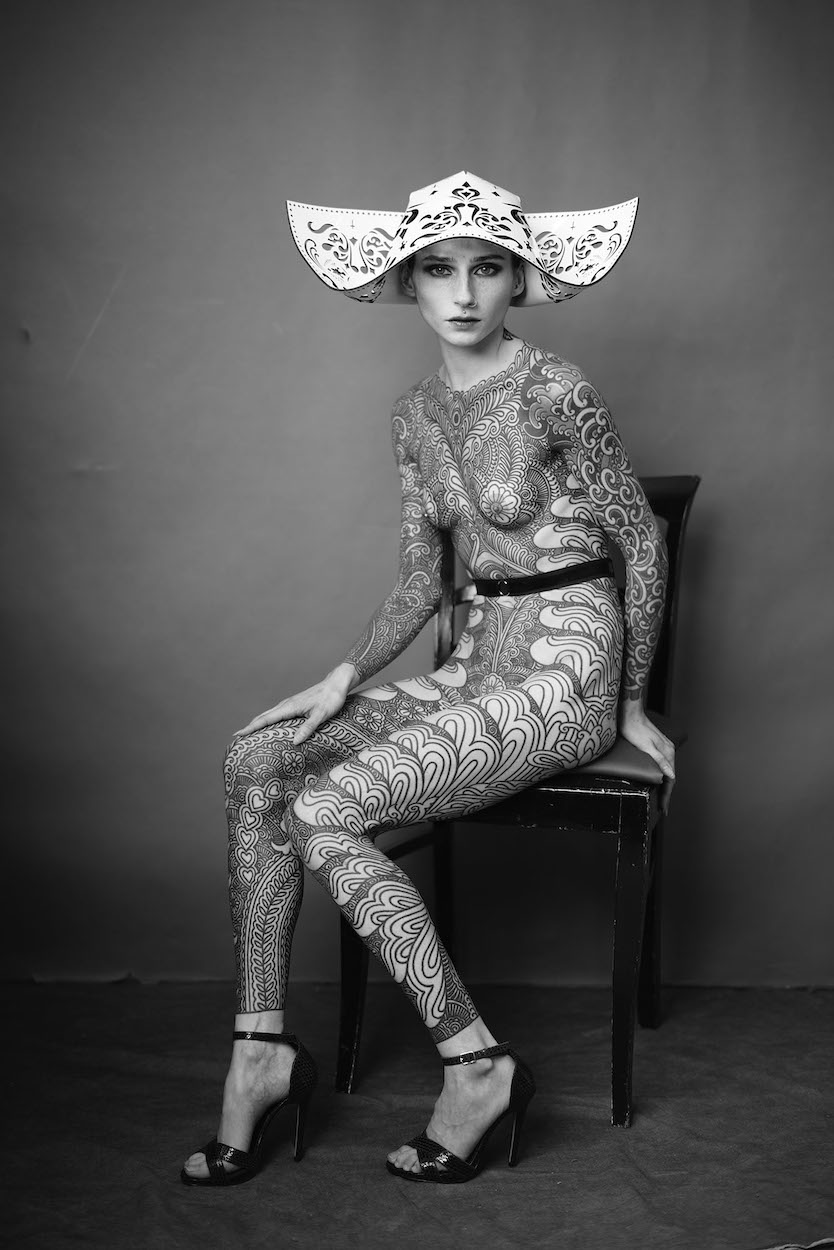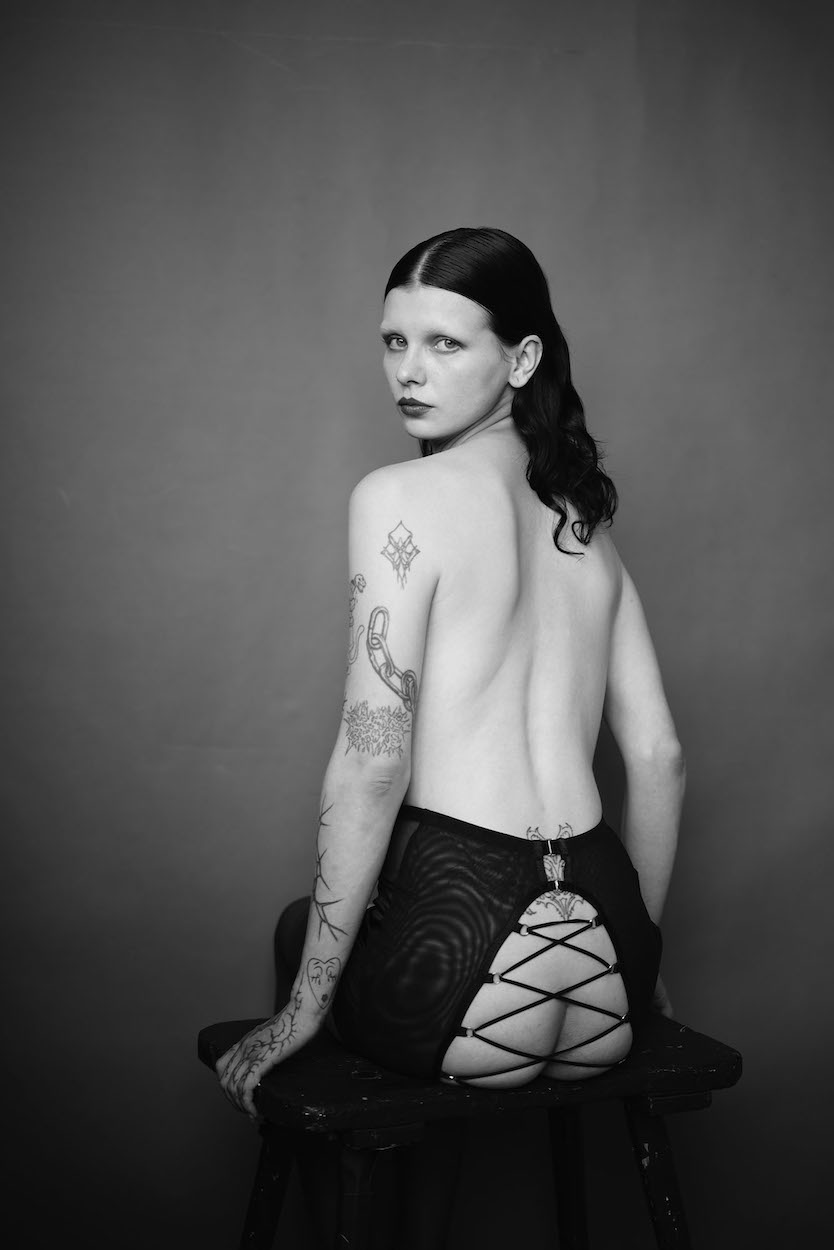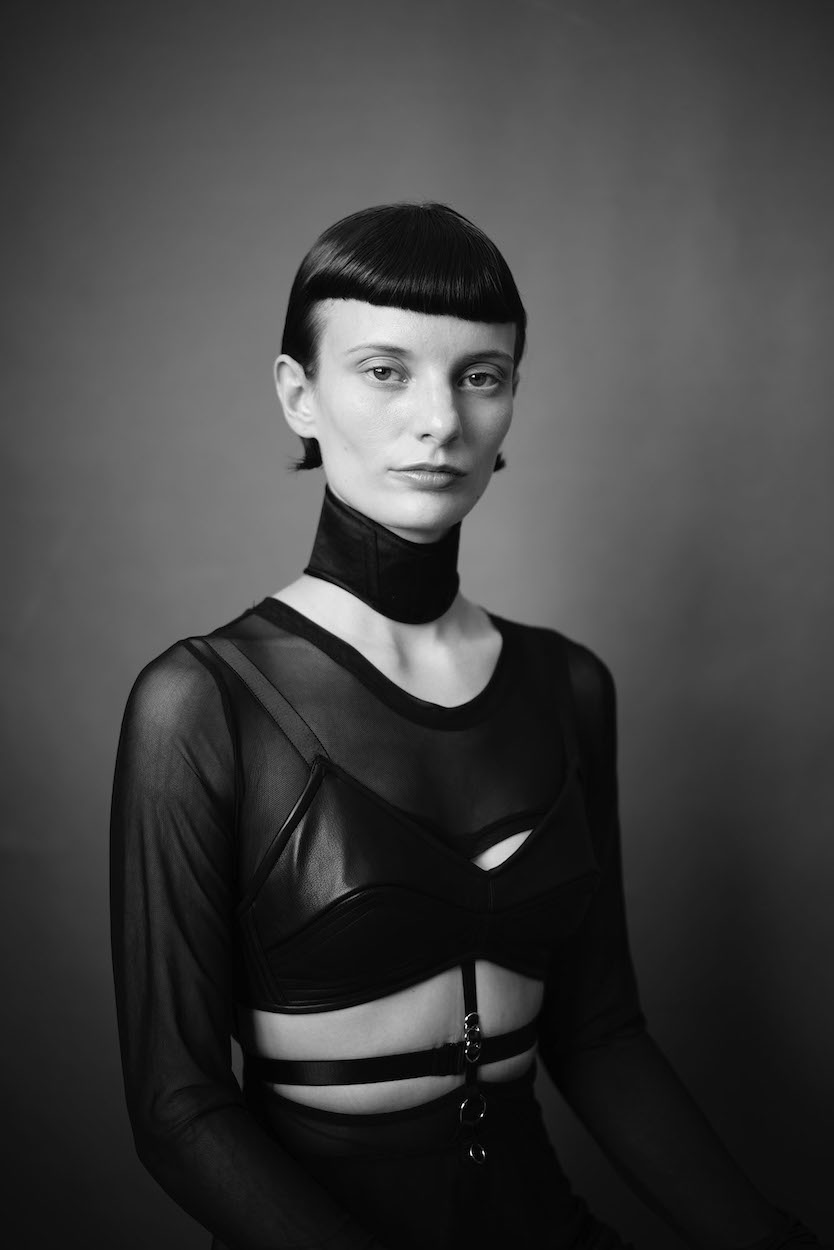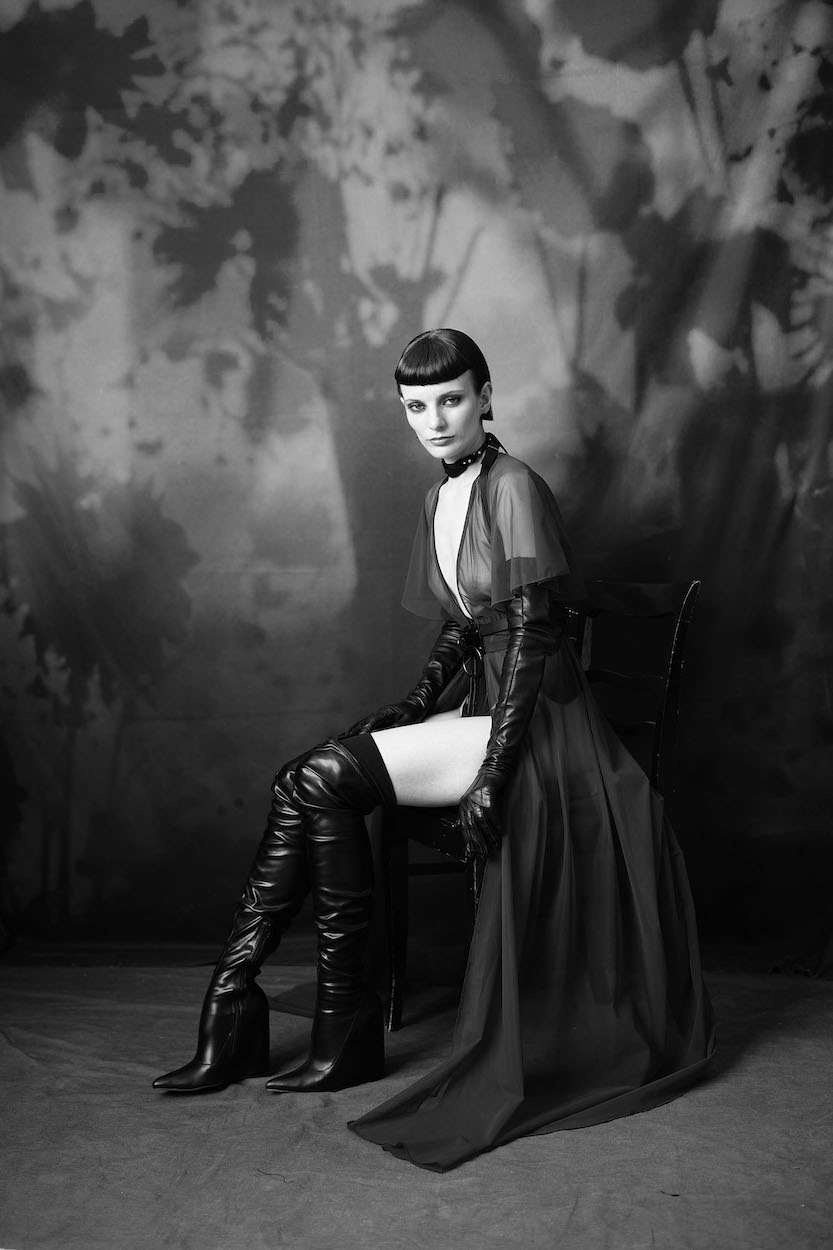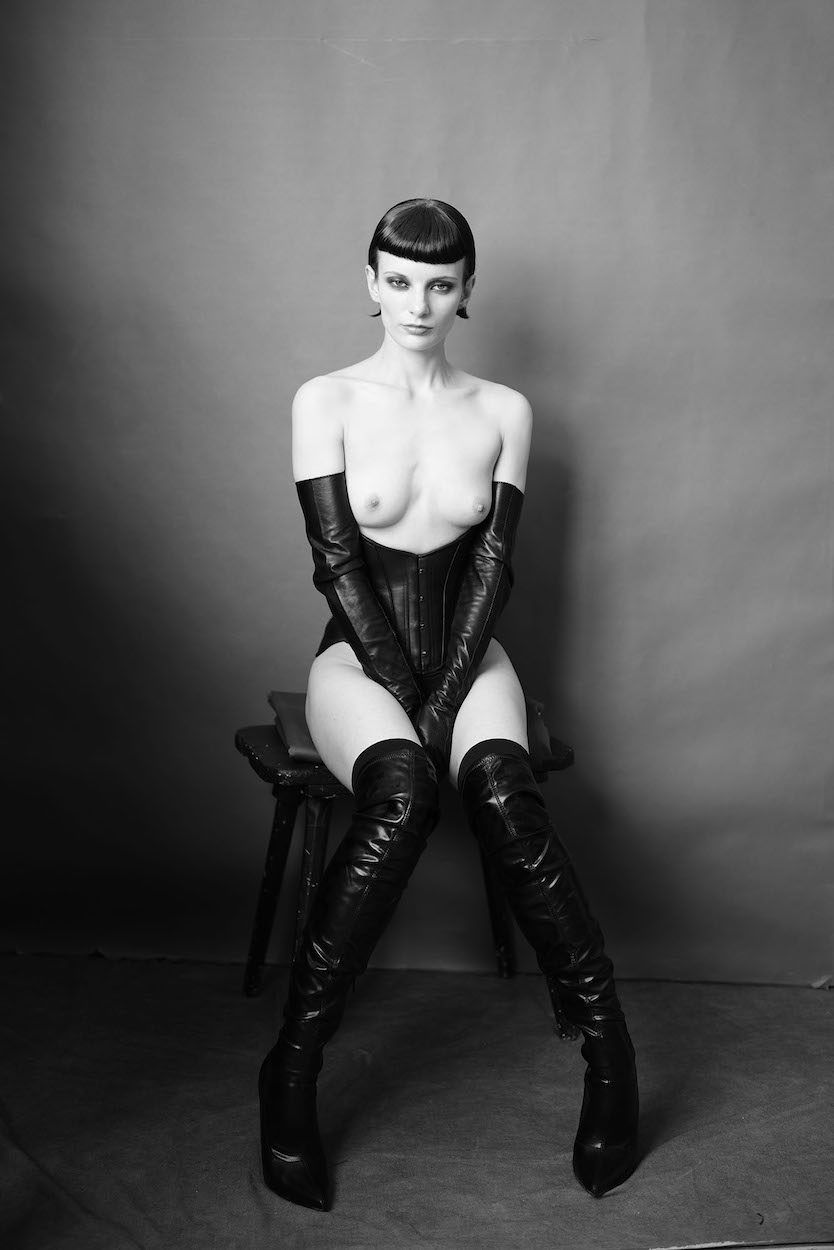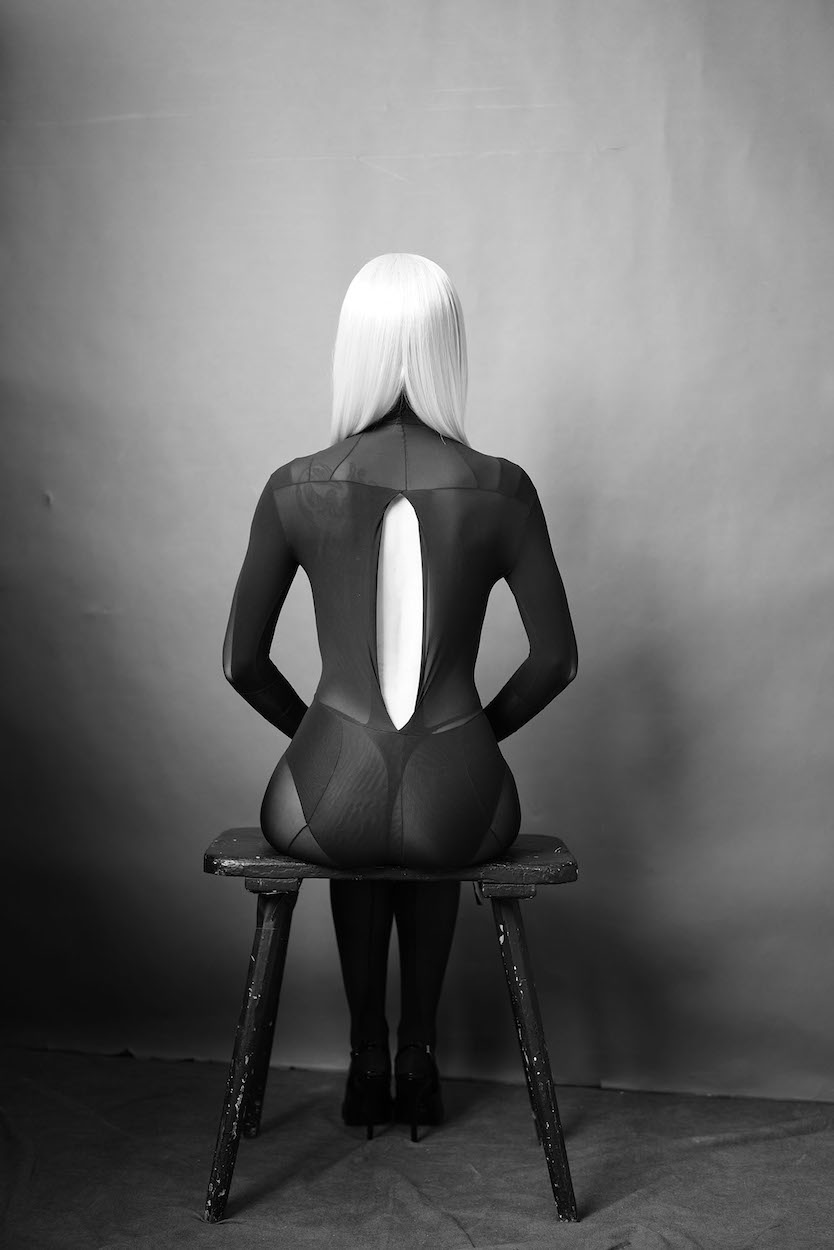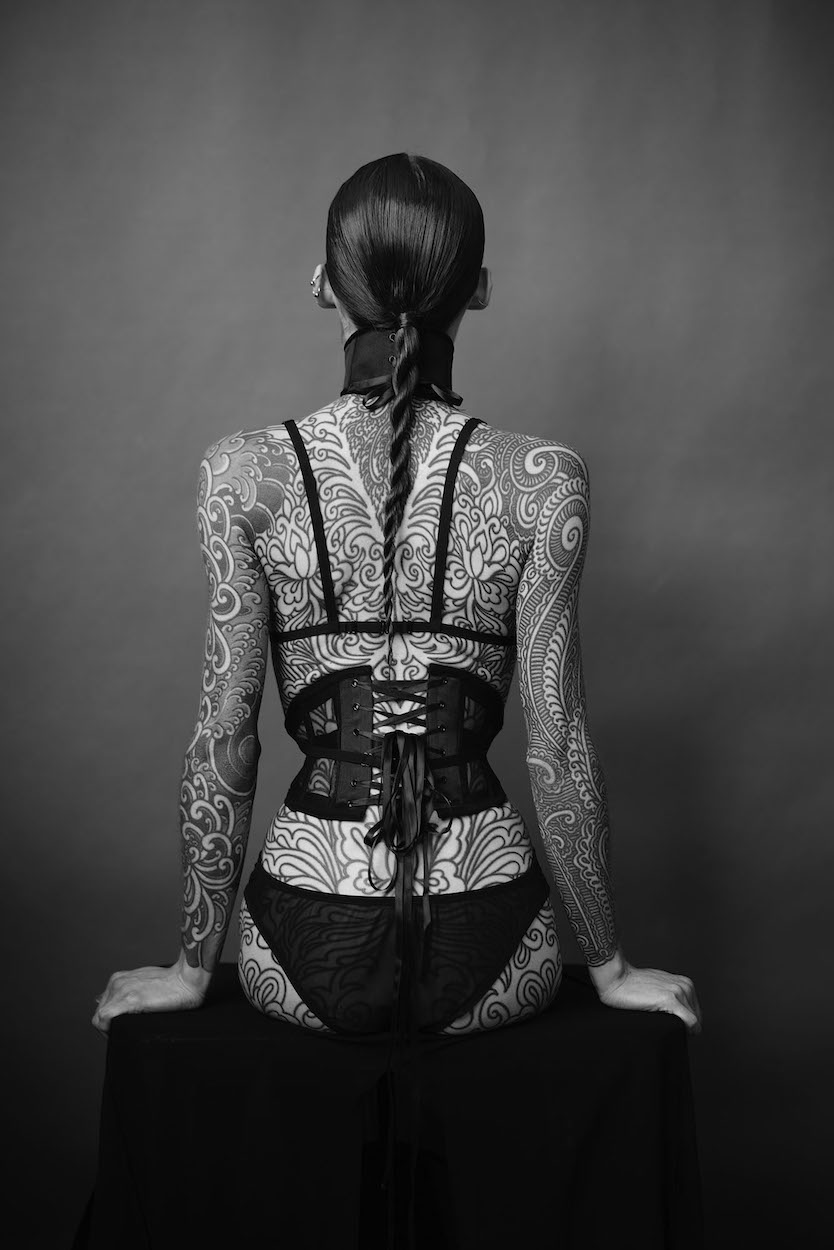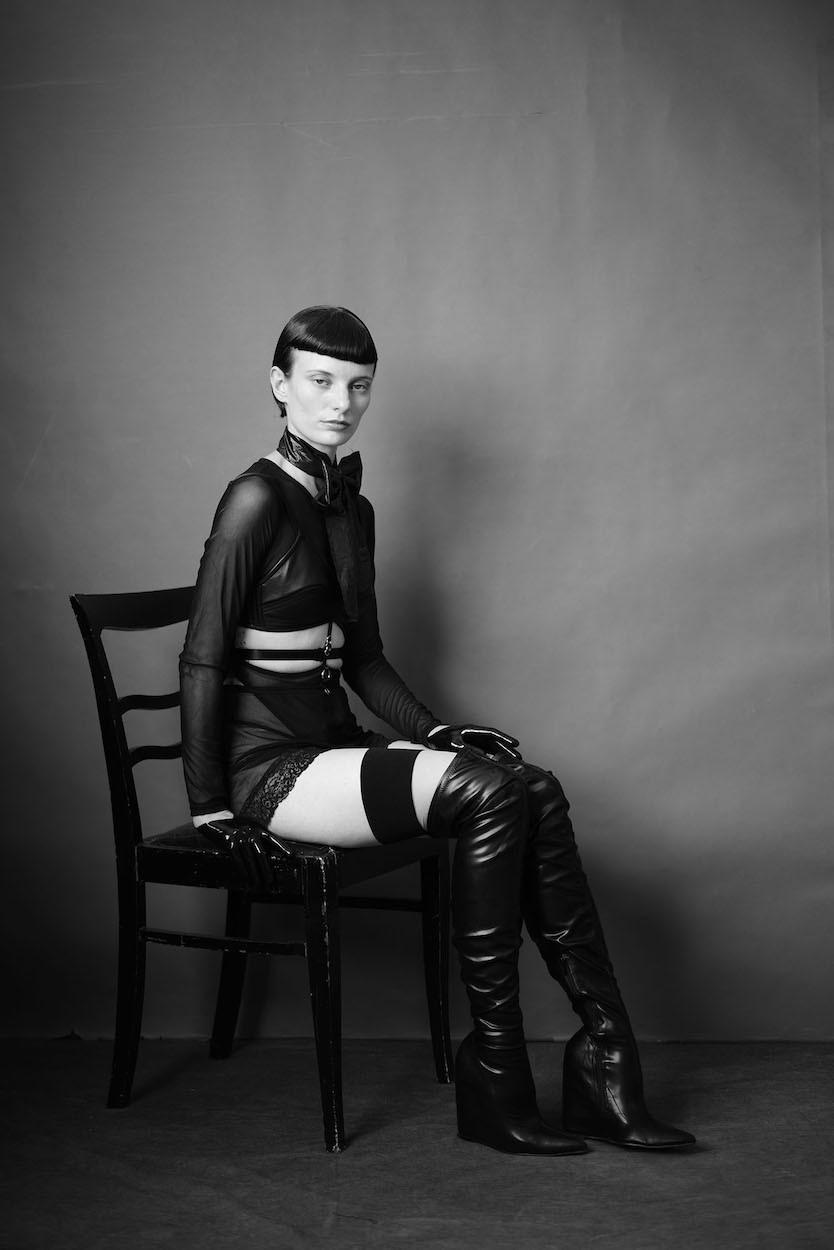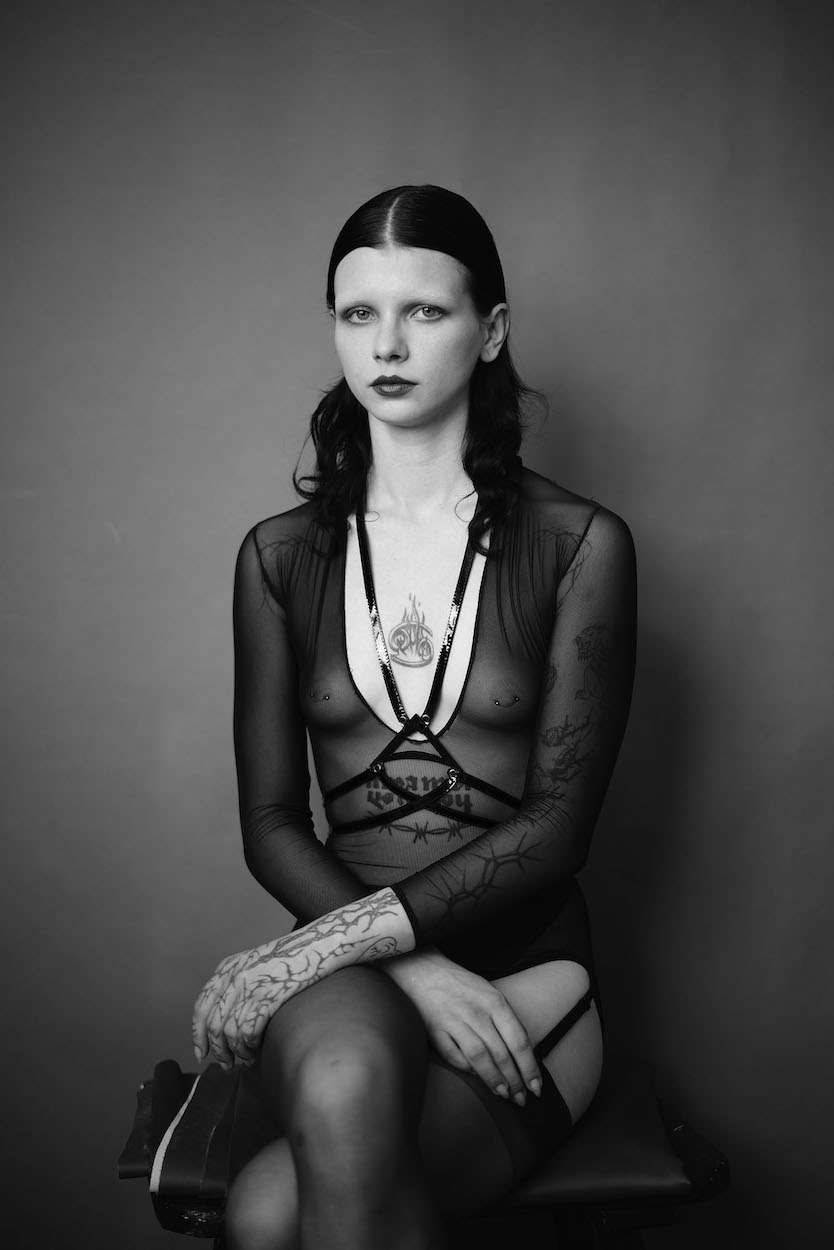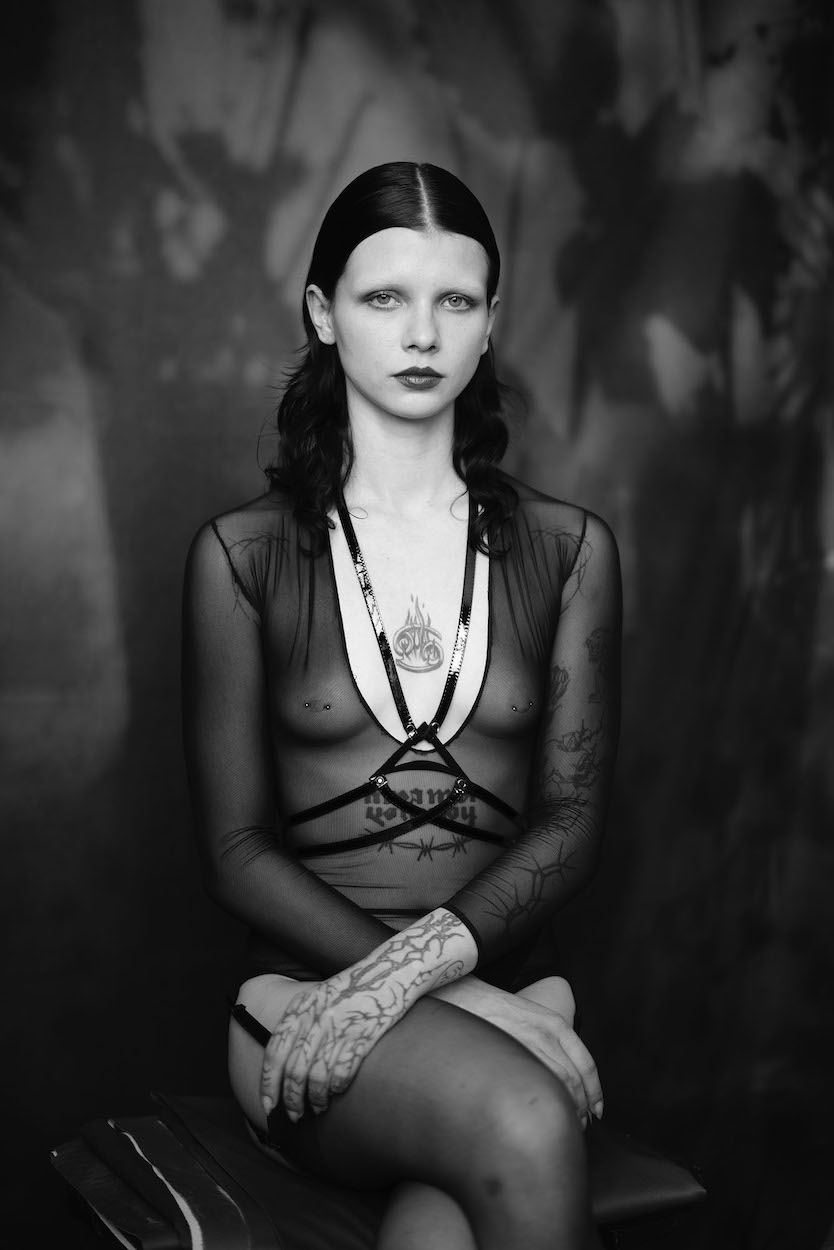 CORSETORIUM BY THOMAS HAUSER
In our fast-paced times, London's Haute Corsetiere Kunza has set out to create custom designs under the motto "slow luxury." Her luxurious body sculpting collections draw inspiration from the past without appearing old-fashioned and are suitable for tightlacing. Together with the German photographer Thomas Hauser, a collaboration was created that celebrates femininity and showcases the myriad possibilities behind their creations. Together, typical Hauser images were produced, focusing on unconventional beauty.
With Numéro Berlin she spoke about her inspiration, traditional skills, "slow luxury" and intimate fitting moments.
Could you tell us a bit about your journey into the world of fashion, particularly in the niche of corset design?
I was always intrigued by this particular garment: its long history—shaping fashion silhouettes for centuries—and its social impact, then and now. My grandmother kept some underpinnings from her mum in a 'sacred' box in her wardrobe. It was always one of my highlights when I visited her as a kid, and we went through that particular box together. I admired the fine details of those garments, the hidden secrets they kept of the past, and what they do/did to the body. One has to remember that when wearing a corset, the whole body (movement) changes and, in modern times, gives a feeling of empowerment. A concept that I find extremely interesting: since this is quite the opposite of how we associate corsetry in history. For many, historical corsetry stands for the suppression of women's rights to express themselves and their bodies. One has to look much closer at the history of this garment. So, I got rather obsessed with these unique garments as a teenager, and after studying fashion and costume design, I landed my first job at the wonderfully inspiring Vivienne Westwood. My hunger for more just evolved then, and for me, it was very clear to focus on corsetry for the rest of my life.
Fast forward: I met a French corsetiere in Paris who introduced me to all the traditional corset-making secrets from the old days, using a lot of couture finishing techniques. She was in her 70s when we met, and I am forever grateful that I learned all these unique corset-making skills from her. I firmly believe that traditional making skills are so easily forgotten and sadly vanish more and more in our society. It is so vital to pass them on to the next generations. In my opinion, combining these traditional skills with new technology is the only way to evolve and create something new that has meaning.
"Corsetry, like no other garment, only works when the construction is spot on. In my opinion, it's a kind of architectural fashion highlight."
You live and design your pieces in London. What inspires you about the city, and where else do you find inspiration?
I must say that London, for me, is the ultimate city that merges tradition and modernism like nowhere else. Traditional craftsmanship is very much acknowledged in this country and supported. The variety of exhibitions, art galleries, antique textile auctions, and inspiring events in London certainly have an incredible impact on my designs. Every day can be an inspiration of its kind: this can be a color that I spot somewhere, a texture, material, music, taste, or anything else. I lived in cities such as Berlin and spent a short time in New York before, but I feel that London is 'my' home for my creative journey.
Can you walk us through the process from the initial idea to holding the final product in your hands?
This depends very much on the actual corset or commission. For example, if I work on a historical corset reproduction for movies or museums, I will usually start with some additional research on underpinnings of the past or look at my antique corset collection to see exactly how those items were made at that particular period. If it will be an 'in-vision' corset, I will search for the closest materials such as fabrics and boning types that are available nowadays. A lot of historical fabrics were woven in a different way, and different boning types were used, such as whale boning, which obviously cannot be used anymore. Once I've found the suitable materials (some might be especially dyed or embellished in my atelier), I will then construct a toile and do a fitting with the actress/actor and then decide on any changes that need to be made. Historical corsetry/stays often need a lot of hand stitching to recreate the authenticity before the invention of the sewing machine.
A lot of work and time go into making these garments. Practical corsets on set are often made in less expensive materials and do not need any elaborate hand finishing – though they need to shape the actors' body to the desired shape and still 'survive' a 10 or 12-hour filming day. The corset will be painful to wear or will not fit at all if the above is done poorly. With my contemporary corsetry, there is certainly more 'playground' for new design ideas and unconventional materials – though constructions need to be very well thought out too and often experimented with.
Corsetry, like no other garment, only works when the construction is spot on. In my opinion, it's a kind of architectural fashion highlight. To give you another example: one of my regular clients requested to have her silk corset encrusted with precious stones that she inherited from her grandmother. This project took nearly three months, including several fittings at her home in Dubai.
"My philosophy has always been to create items of superior quality that will last."
You describe your corsets as being for connoisseurs of 'slow luxury.' Could you elaborate on what 'slow luxury' means to you and why it's significant in today's fashion industry?
My corsetry is based on traditional couture techniques and modern pattern-cutting skills. My philosophy has always been to create items of superior quality that will last. Long before the term 'fast fashion' was popular and the fashion world got concerned about mass production and its negative impact on our environment, poor working conditions, and toxic clothing, my focus was on quality and sustainability. For me, it is very important that all my items are made in my London atelier, and I work with a very small team of specialists, such as dyers, embroiderers, etc., when needed for certain jobs. This gives me total control to ensure the best materials are used and good working conditions are provided to create these garments.
Recently, there was a bit of a TikTok trend surrounding corsets, and it piqued the interest of many younger individuals in this traditional garment. How do you envision the future of corsets and corset design? Are there any new trends or developments you're excited about or that we can look forward to?
To be honest, in my opinion, corsetry will always have an impact in fashion and it certainly becomes popular within the fashion scene around the globe again at the moment. Mind you, most 'corsetry' that is featured in fashion is certainly no 'real' corsetry, but what you would call a 'Korsage' in German. The difference between a Korsett and a Korsage is that a real Korsett will modify the body, and a Korsage will only 'follow' the body shape without modifying the shape. You will certainly not see any real Korsetts in fast fashion, since the construction process and materials are too expensive to produce. In haute couture and high-end fashion, there are certainly some exceptions to be seen, though even a lot of well-known high-end brands do not offer Korsetts in their collections. I am still stunned how many people within the fashion industry are unaware of the difference. 
"Both our work is focusing on unconventional beauty that is not shy to show vulnerability but also strength with minimal but yet dark aesthetics."
We're featuring your collaboration with the photographer Thomas Hauser as part of this interview. In what ways do you see parallels in your work, and how do they complement each other?
I truly admire his work, and we both felt that it could be rather interesting to have both of our worlds colliding in a creative, dark way. Both our work is focusing on unconventional beauty that is not shy to show vulnerability but also strength with minimal but yet dark aesthetics. I do a lot of art direction and styling, whenever I do have time and felt this could be a wonderful way to collaborate with Thomas in Berlin.
I've noticed that it's mainly women wearing your designs. Do you plan to expand your line in the future, and can you envision designing corsets for men or those who identify as male?
You will be rather surprised to hear that I actually do have a lot of male clients, ranging from private clients who work in politics, actors, and individuals who purchase for their own pleasure or as fashion statements. Please remember my work as a corsetiere is rather undercover, and most of my work will be rarely seen or is often kept as a 'personal secret.' Fitting clients in a corset is a rather intimate moment, and I keep utmost discretion with my clients, particularly celebrities that I do work with a lot. A lot of my corsetry is also unisex and can be worn by all genders.