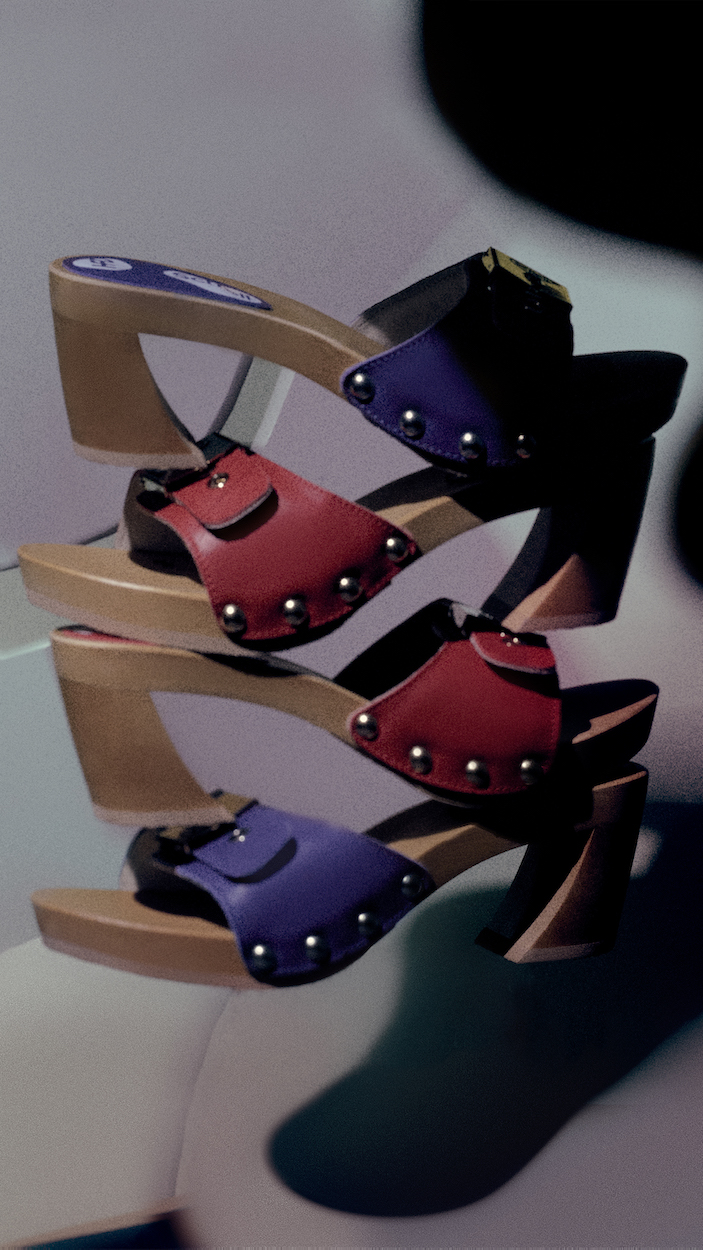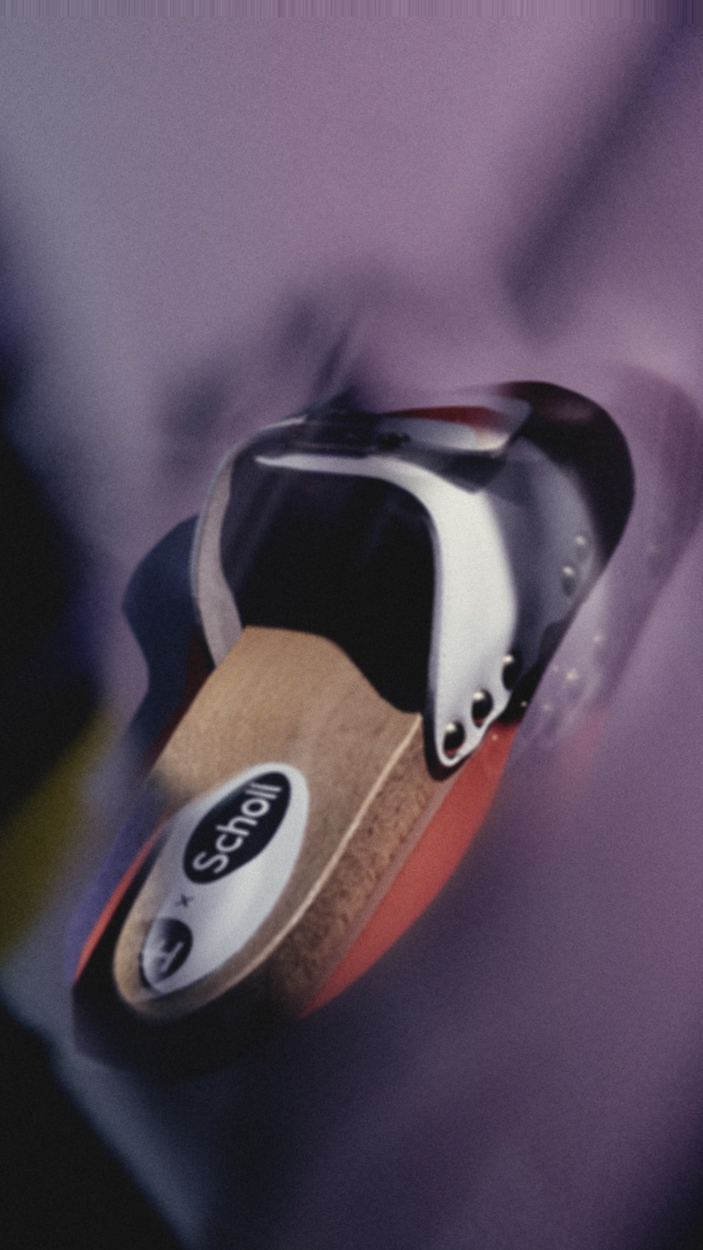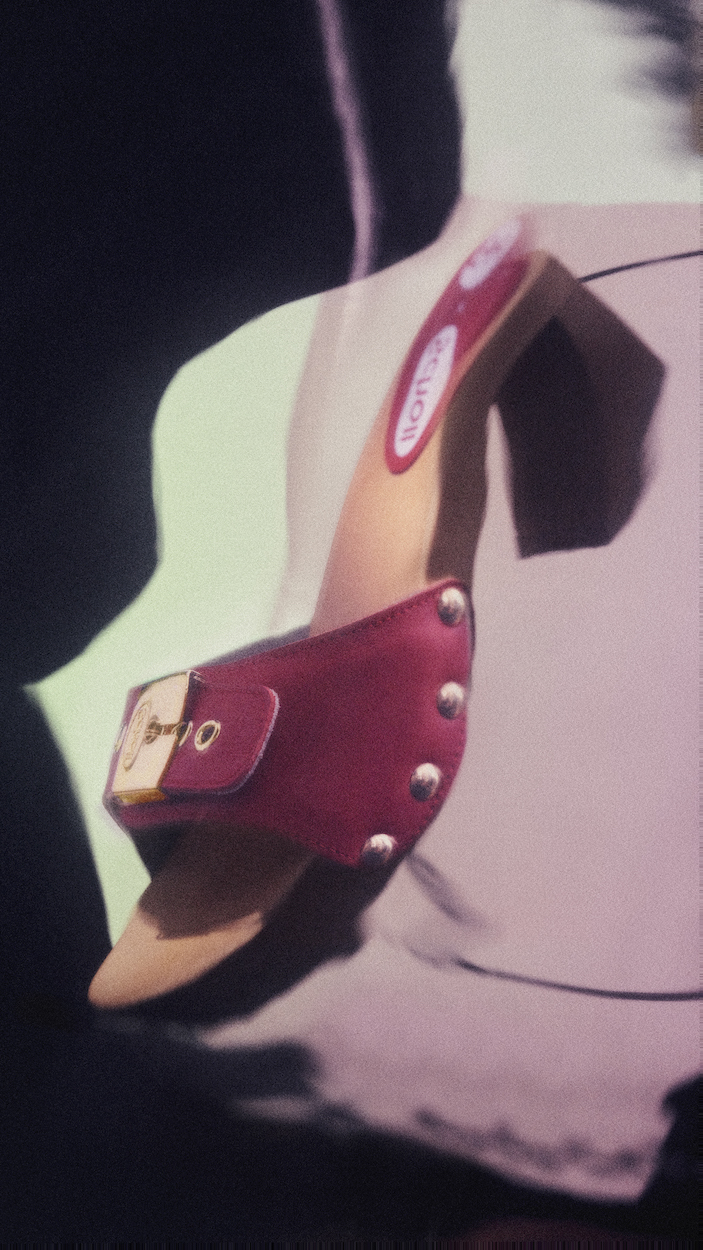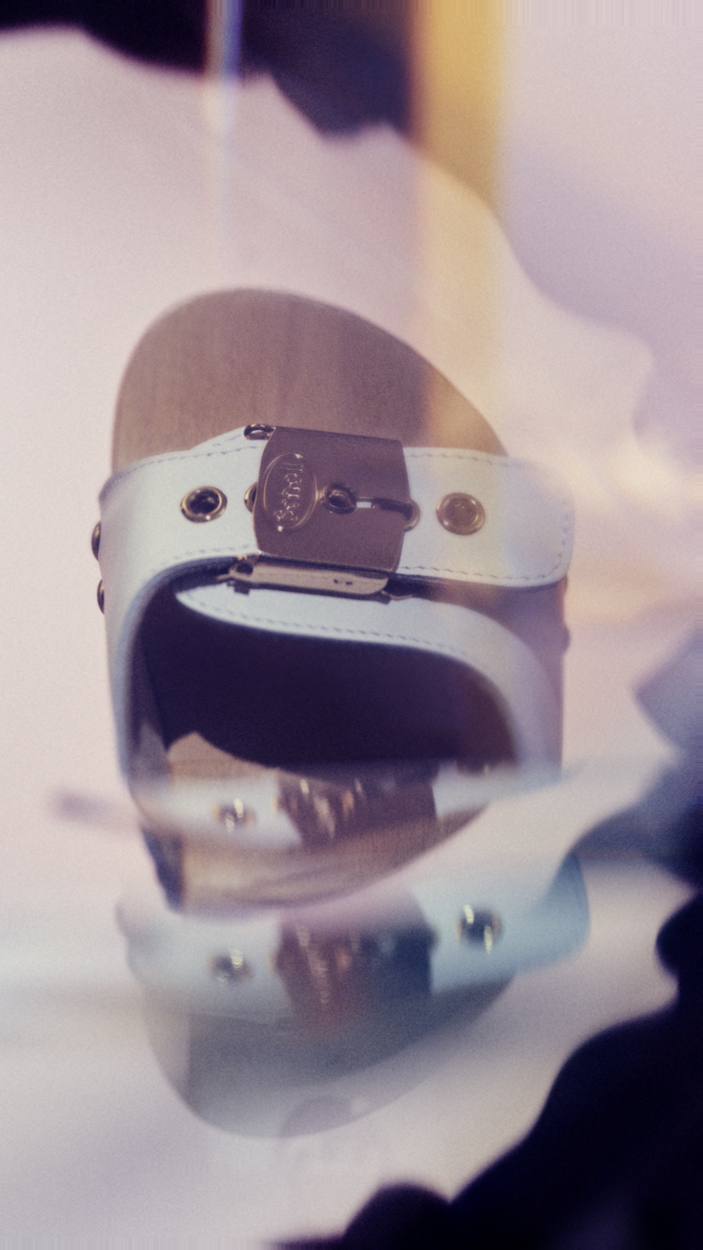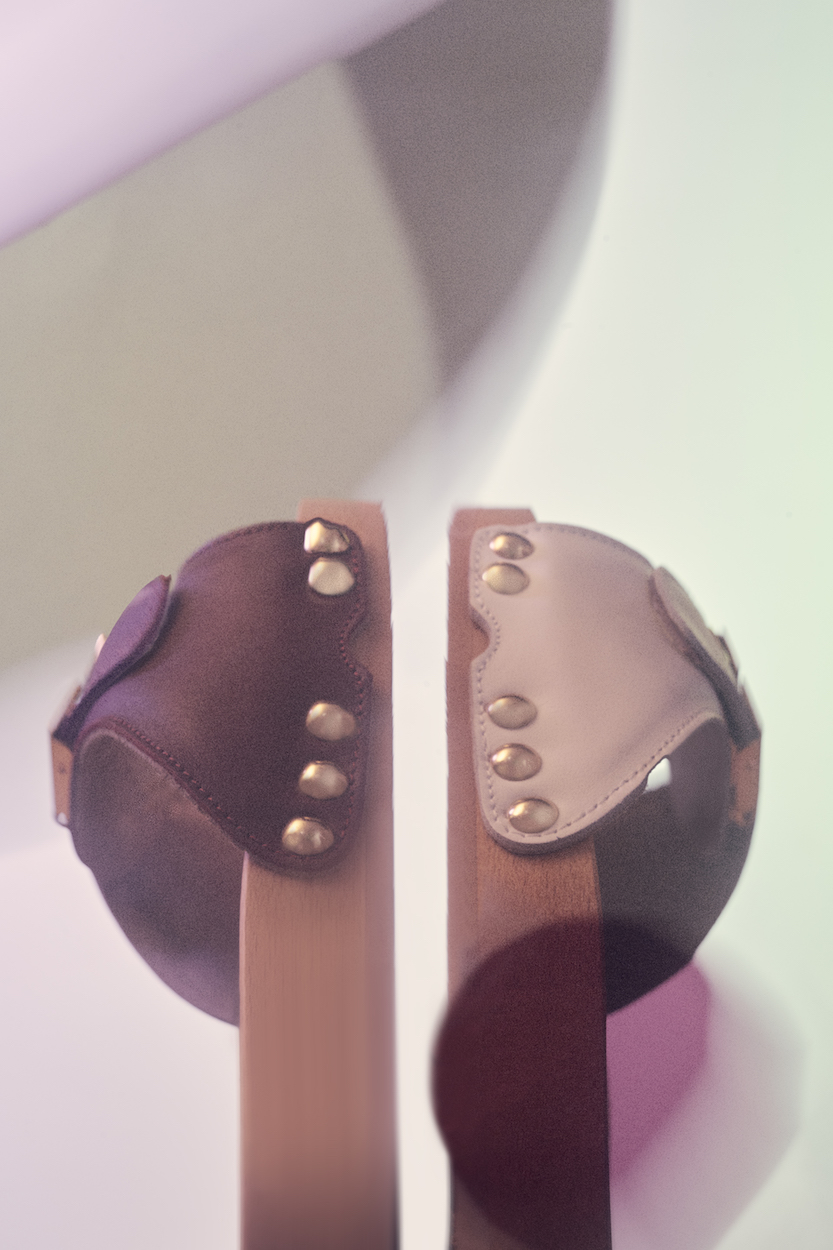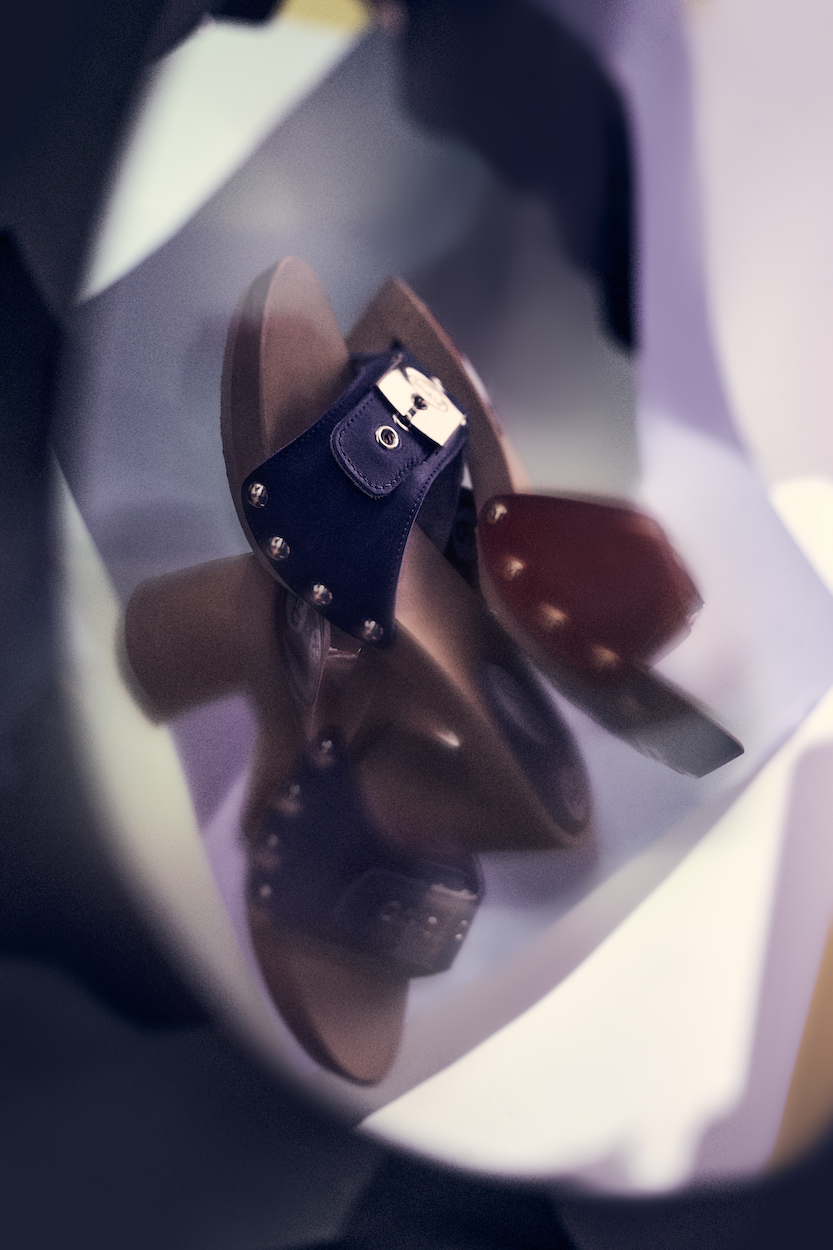 NUMÉRO BERLIN X SCHOLL: FROM THE BEACH TO THE CLUB AND BACK
Advertisement
Scholl is a brand whose history dates back to 1899 and with which people must think above all of a very specific shoe: The classic wooden clogs, which actually no one can get past. Scholl thereby proves how versatile this design can be through their diverse interpretations, that go in a wide variety of directions.
With their latest Spring/Summer 2023 Capsule Collection, the collaboration with DJ, music and producer icon HONEY FUCKING DIJON enters its second round, forming a collusion of two Chicago-born legends. What connects those two? A love for the design language of the 70s and a general passion for silhouettes. The result is two new styles that act as a new and innovative interpretation of the legendary Scholl Pescura sandal. Perfect for everyday wear, the Pescura Starlight sandal features a flat wooden sole and medium metal studs and buckles in a honey lacquer finish. The pointed-toe second model, the Pescura Twilo sandal, features a modified 7.5cm heel.
Both models are available in shoe sizes EU 35-46 via Scholl-shoes.com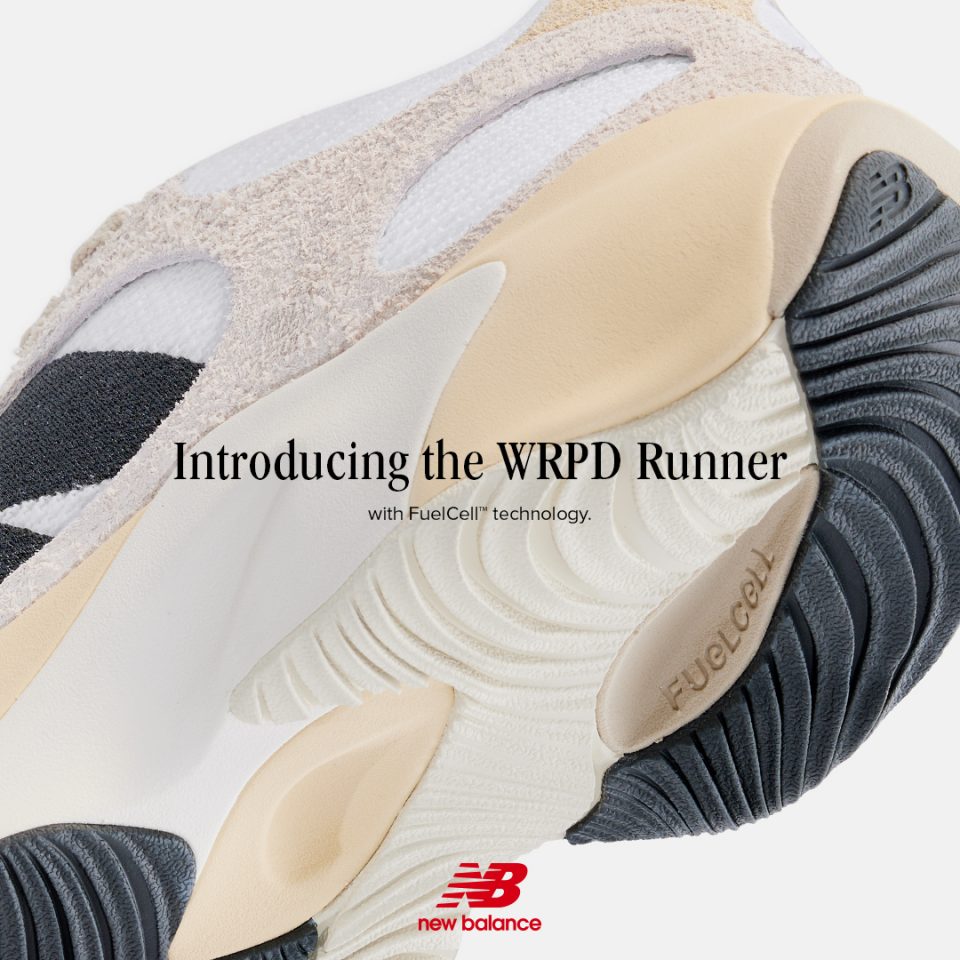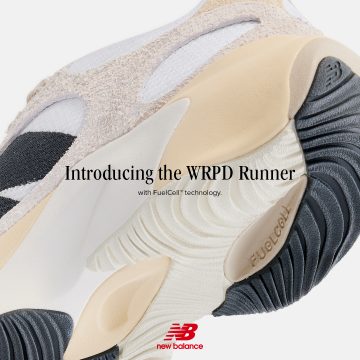 INTRODUCING THE NEW BALANCE WRPD RUNNER WITH FUELCELL™ TECHNOLOGY
Advertisement
INTRODUCING THE NEWBALANCE WRPD RUNNER WITH FUELCELL™ TECHNOLOGY.
IN CONVERSATION WITH MAXIME PLESCIA-BÜCHI
We sat down with tattoo artist, graphic designer and creative director Maxime…
Interview by Julian Witzigmann