Numéro Berlin's weekly collection of the most exciting news about fashion, music, and simply everything that is on our radar. And here is why it should be on yours as well!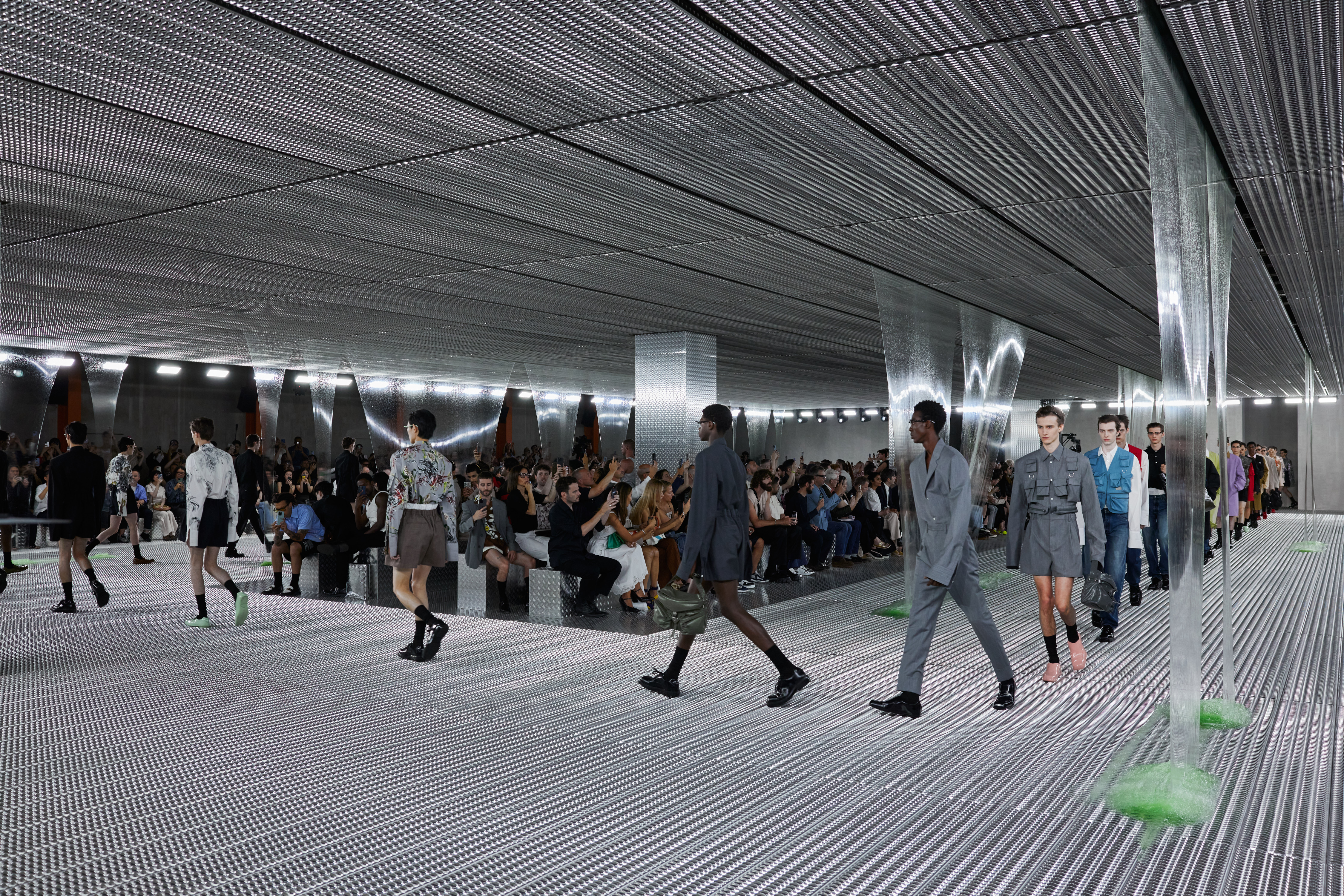 PRADA SS24 MENSWEAR SHOW
The Spring/Summer 2024 Prada menswear collection by Miuccia Prada and Raf Simons explores the concept of fluid architecture in relation to the human body. It advocates for complete freedom of movement, which is conveyed through the fundamental elements of the clothing that adorns the body. The shirt serves as a starting point, with its structure and intricacies serving as the foundation for transforming various types of menswear, including suits, raincoats, active sportswear, and reporter jackets. The construction is reconsidered and reconstructed, departing from simplicity. The collection introduces the idea of expansion and amplification, creating a paradoxical relationship between the overall silhouette and the material used. The ultimate goal is to foster a constant awareness of the body and its liberation from within.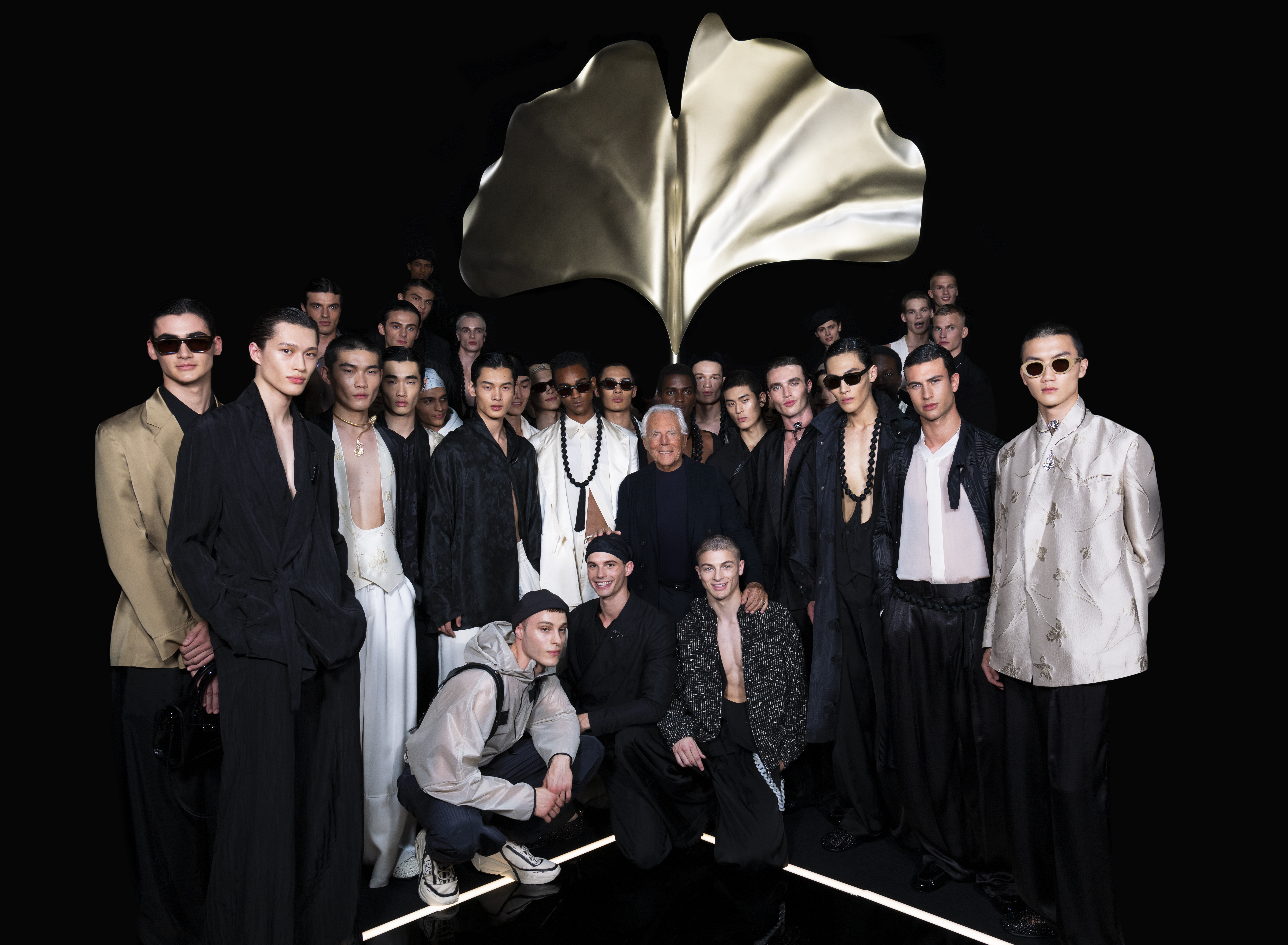 EMPORIO ARMANI MEN'S COLLECTION SPRING/SUMMER 2024
Moonlight glints over a seascape, parched rocks and desert scenes. Darkness spreads, diluted by a light that makes surfaces oily and shimmering. The new collection is a return to the essence of Emporio Armani, purified to the core and seen through the filter of moonlight. A dry yet vibrant romanticism moves between the extreme east and hypothetical north Africa.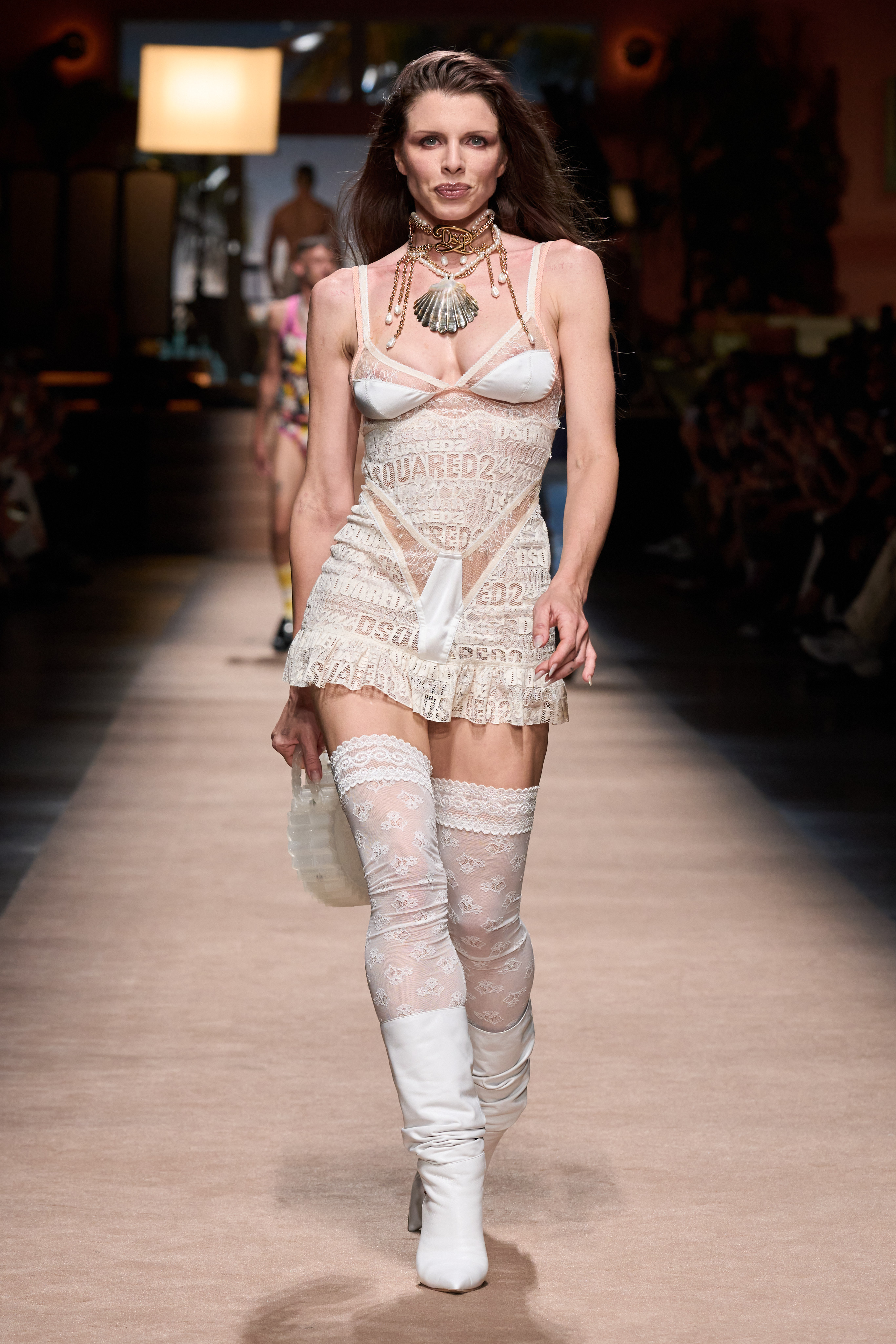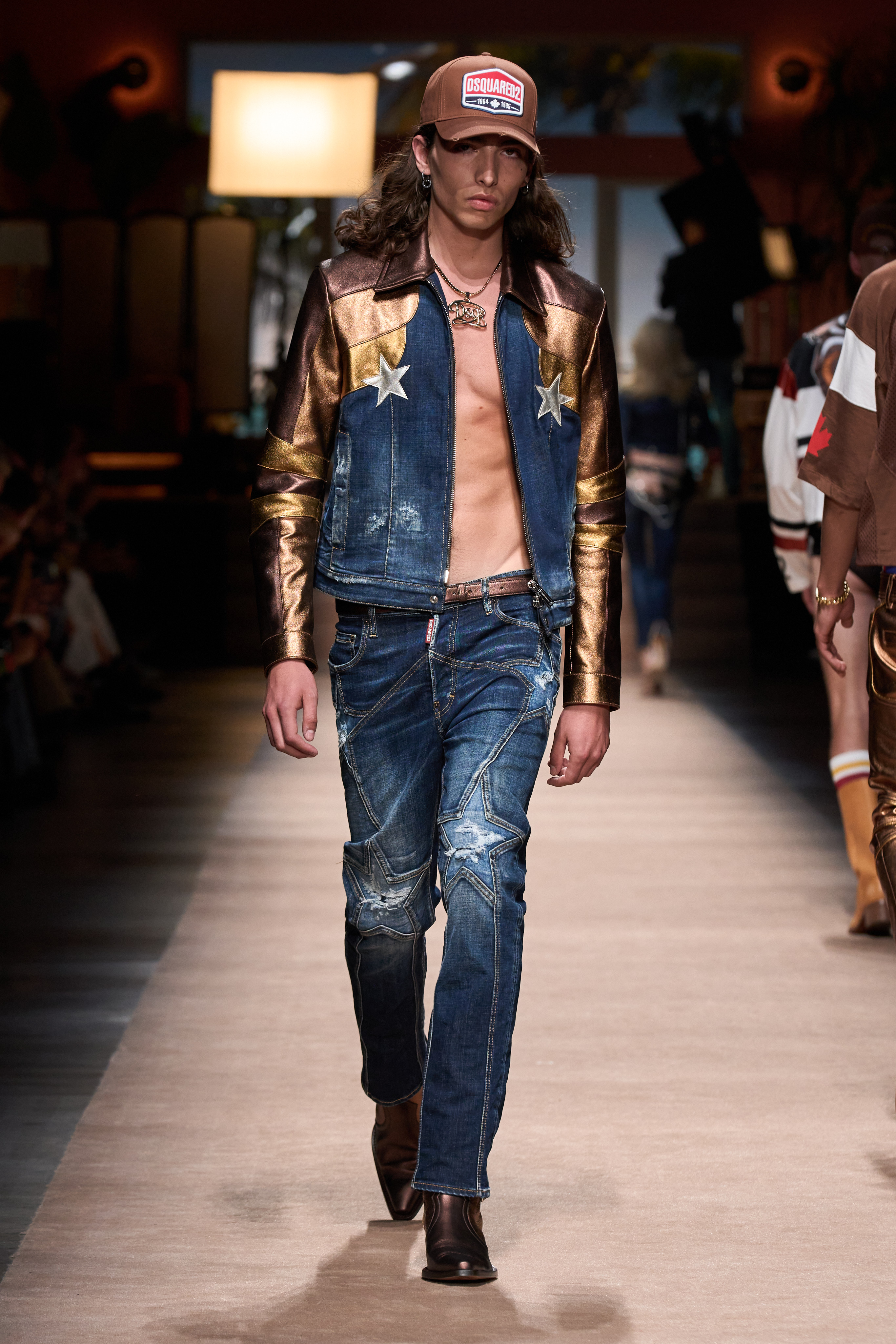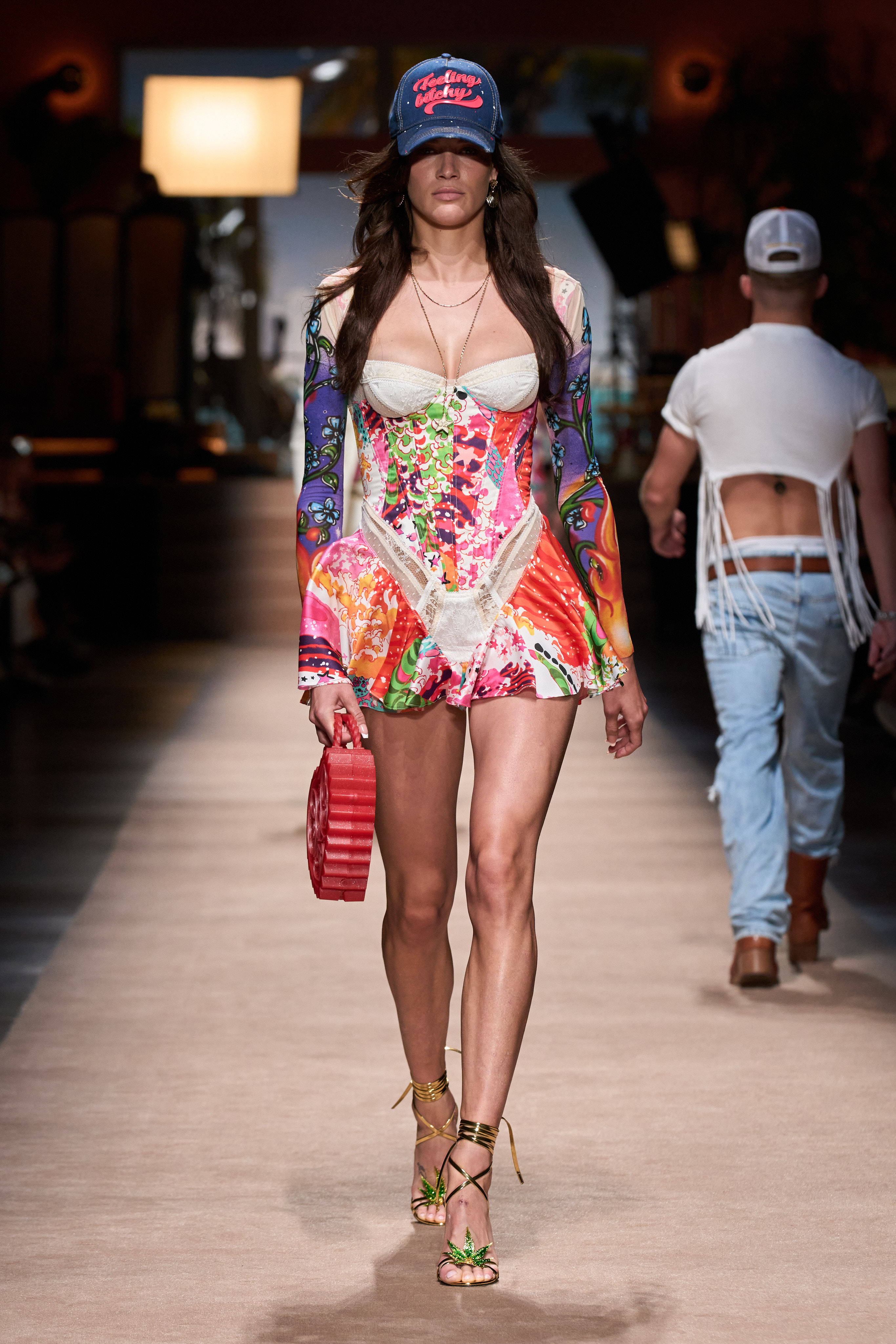 DSQUARED2 SPRING SUMMER 2024 COED COLLECTION
In Palm Beach, an exciting event awaits all the glamorous and ambitious individuals. The elite members of the country club are stepping out of their comfort zones and exploring the world of adult film stardom next summer. The Dsquared2 Spring Summer 2024 collection takes a bold approach, combining classic preppy elements with provocative accents. This collection not only pays homage to previous Dsquared2 designs but also infuses them with a daring twist.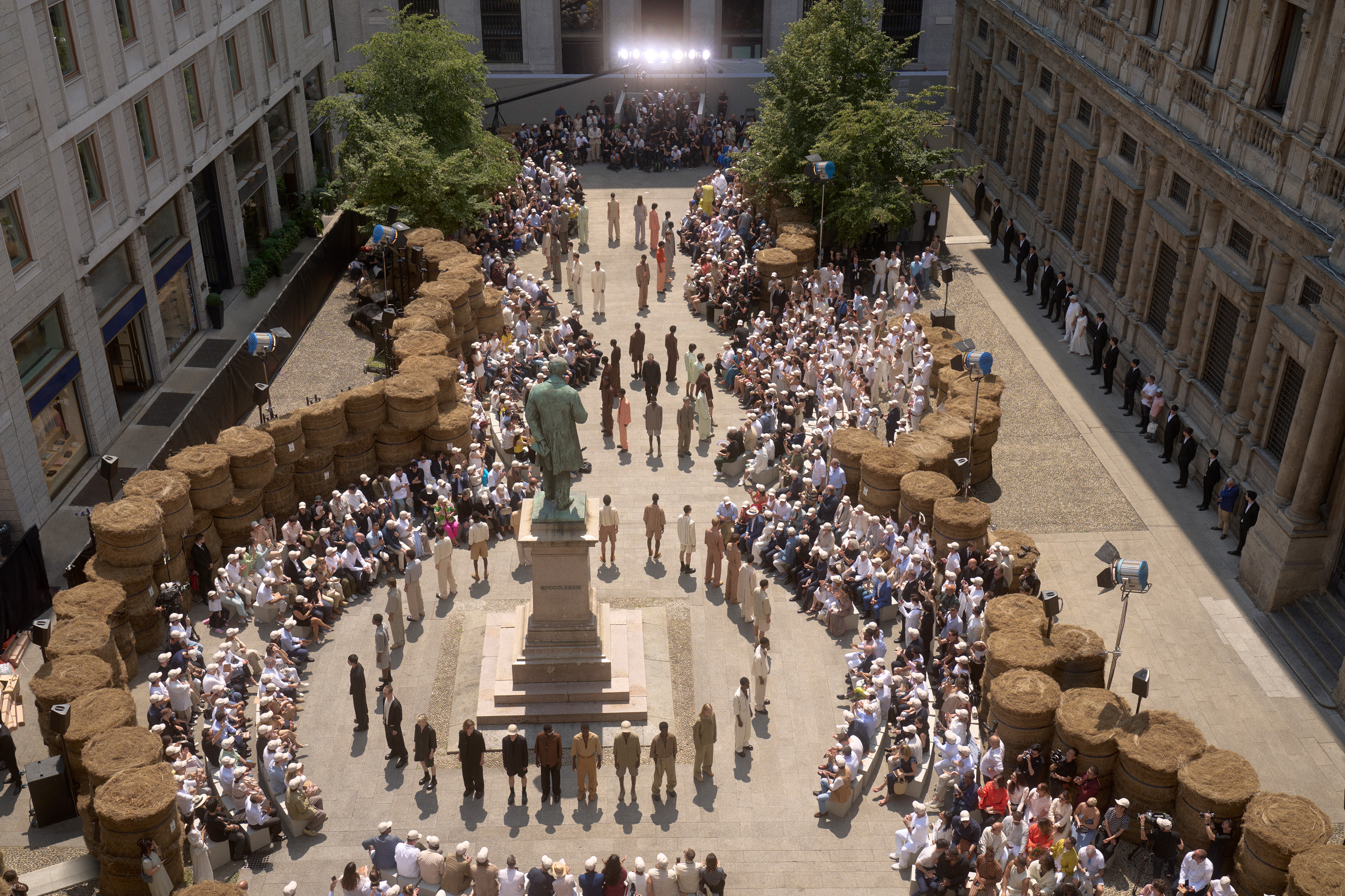 ZEGNA SPRING-SUMMER 2024 SHOW
New perspectives arise from innovative approaches to creation, and these perspectives shape our interactions with the world. Clothing plays a significant role in driving such transformations. ZEGNA continuously explores novel methods rooted in the essence of fashion-making: from the raw materials like fibers and fabrics, to the design process, and ultimately resulting in diverse applications of these designs. Oasi Zegna serves as both a physical location and a mindset where this creative process unfolds. As the central hub and dynamic mindset that embodies the core values of ZEGNA, Oasi Zegna embodies the pursuit of excellence and beauty with a commitment that is responsive and constantly evolving.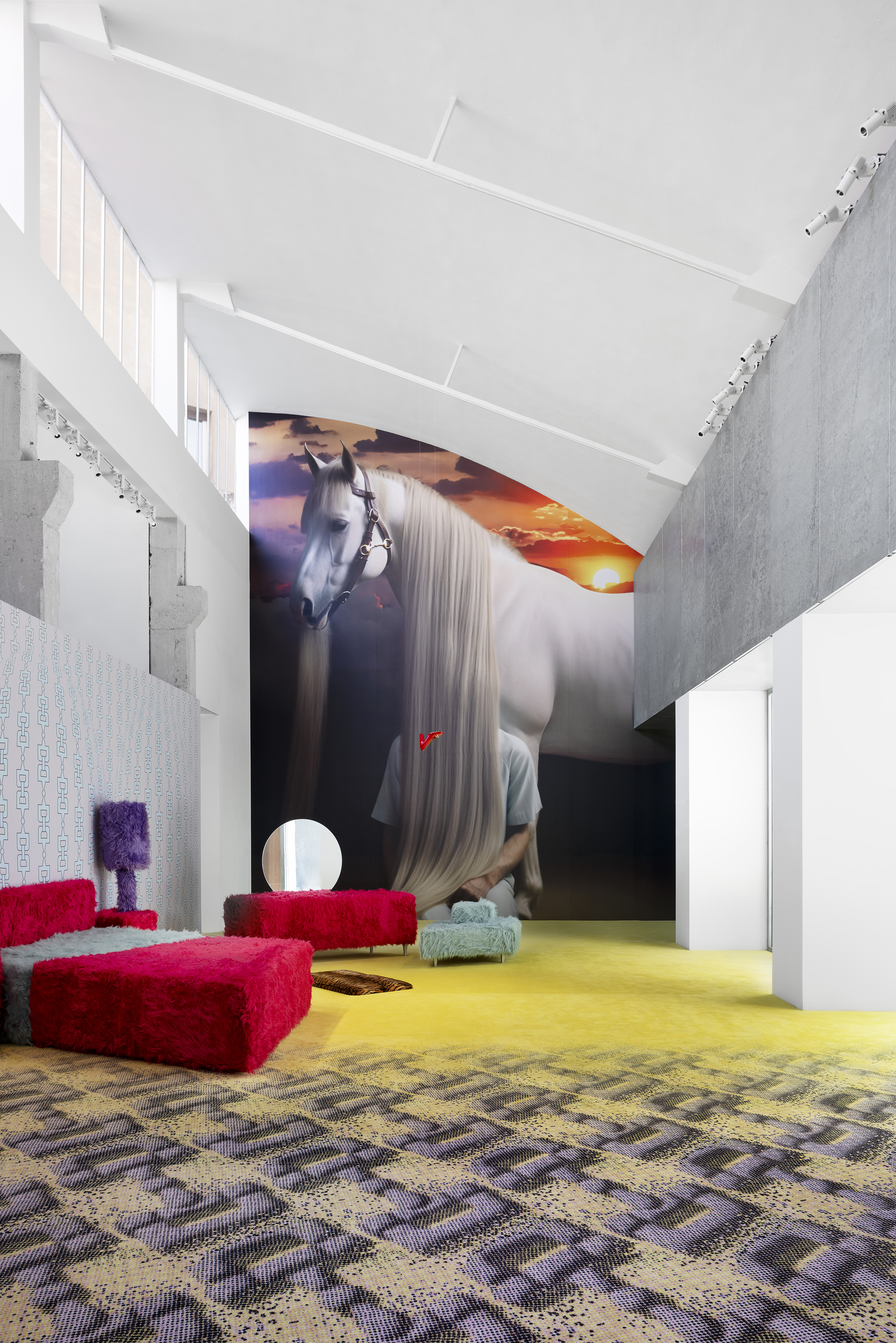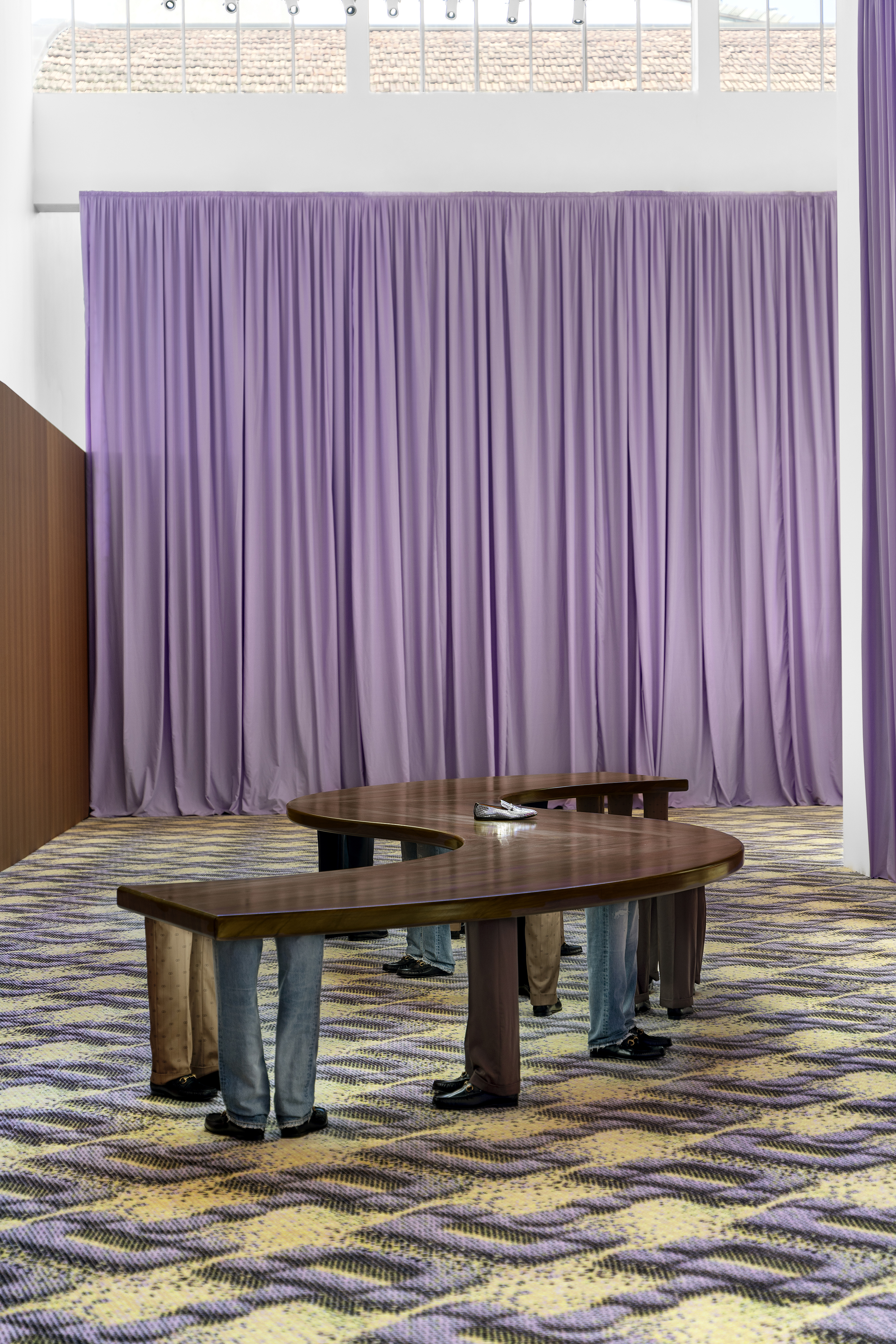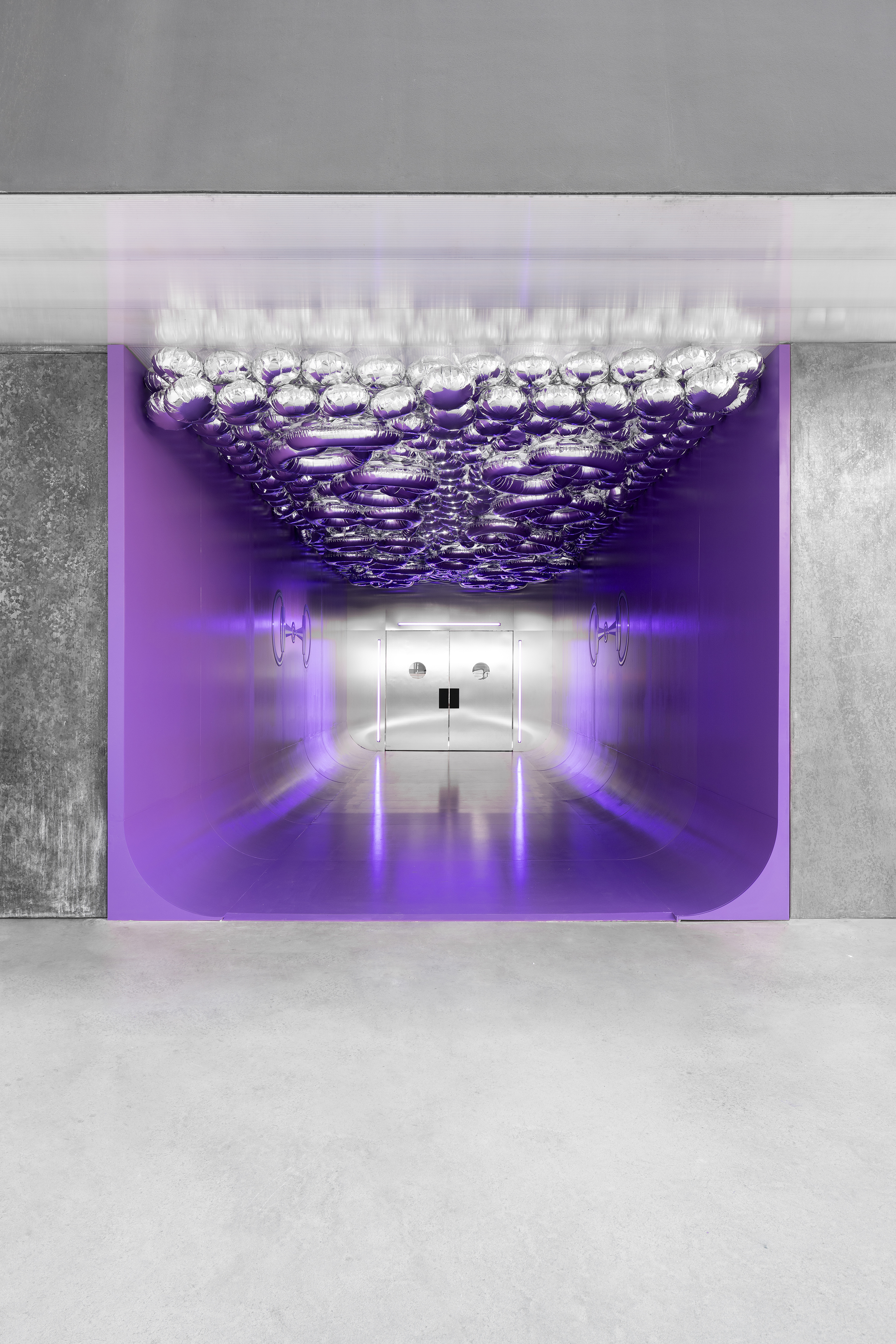 GUCCI HORSEBEAT SOCIETY
Gucci unveils an extensive exhibition titled "Gucci Horsebeat Society" to commemorate the iconic Gucci Horsebit Loafer on the occasion of the Gucci Spring-Summer 2024 Men's Collection at Milan Fashion Week. This immersive event showcases the Horsebit Loafer's 70-year history by featuring installations created by ten talented international artists, designers, and creatives. Tracing back to its equestrian origins, the Gucci Horsebeat Society reinterprets the traditional country club atmosphere within a modern setting infused with the spirit of artistic counterculture. It serves as a backdrop for the static presentation of the Men's Collection.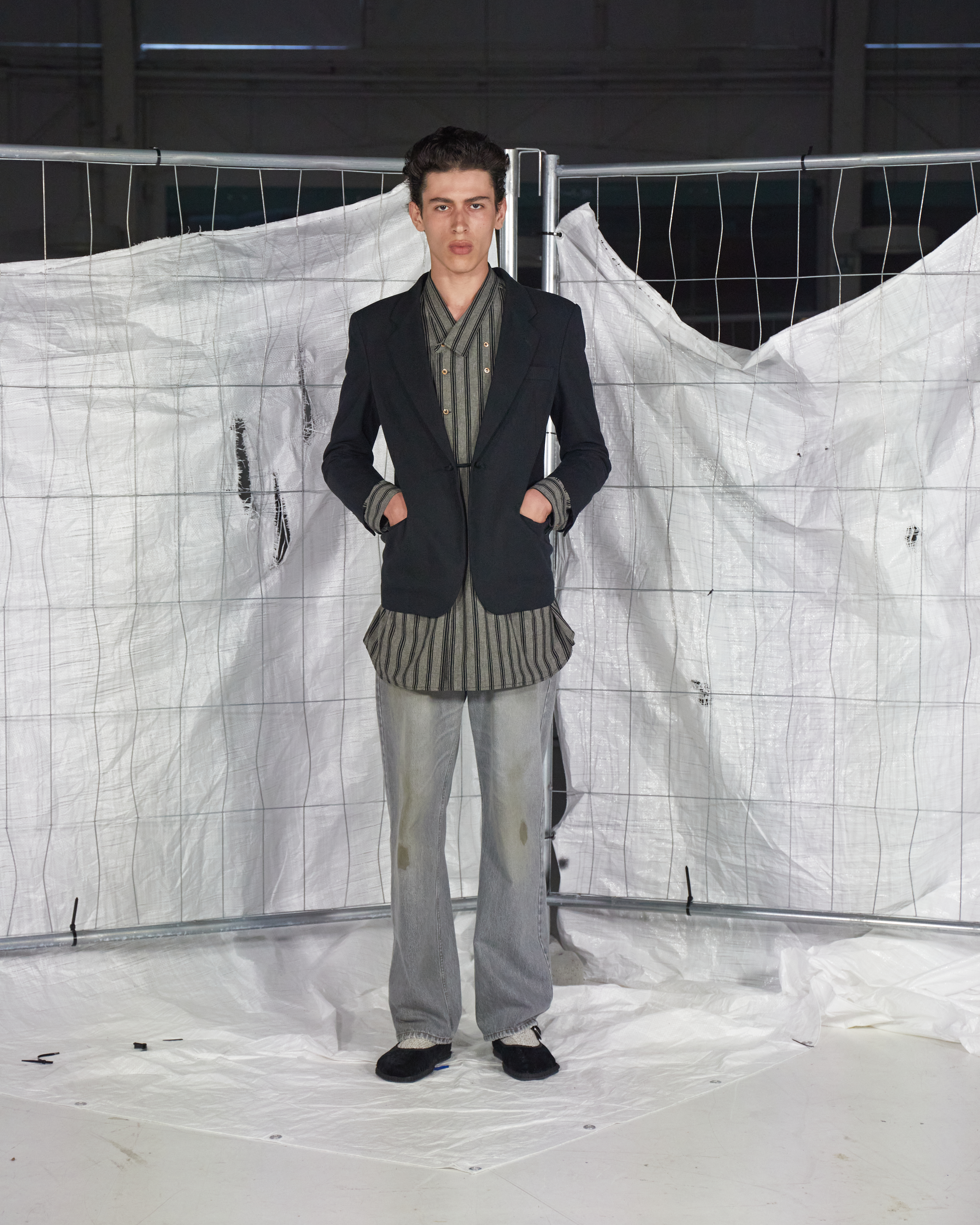 MAGLIANO SS24 SHOW
At Palamagliano, a unique combination of a completed building and an ongoing construction site, a genuine invitation is extended through the presence of a functional runway, beckoning all to come and visit. However, the runway of Magliano serves a dual purpose by providing an opportunity to give something back. The garments featured in this setting bear inscriptions of prayers, epitaphs, and expressions of gratitude for both the present and future visitors. These messages are strategically placed to emphasize significant pleas, audacious challenges, and unforgettable impressions. The clothes themselves transform into cherished talismans due to the profound experiences that have transpired within this space. Just like the money that Alda Merini, the captivating figure of our season, once safeguarded close to her heart to escape poverty.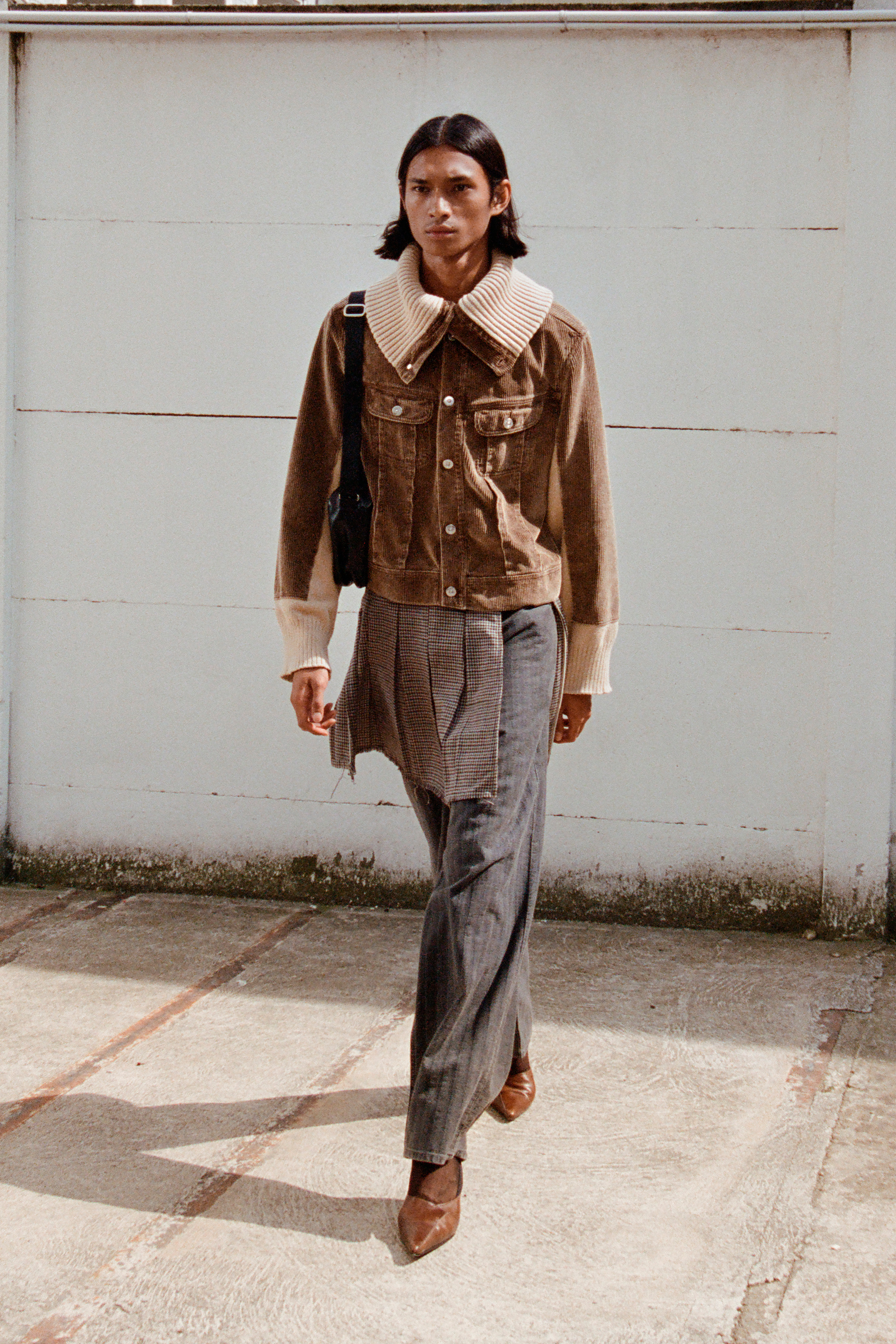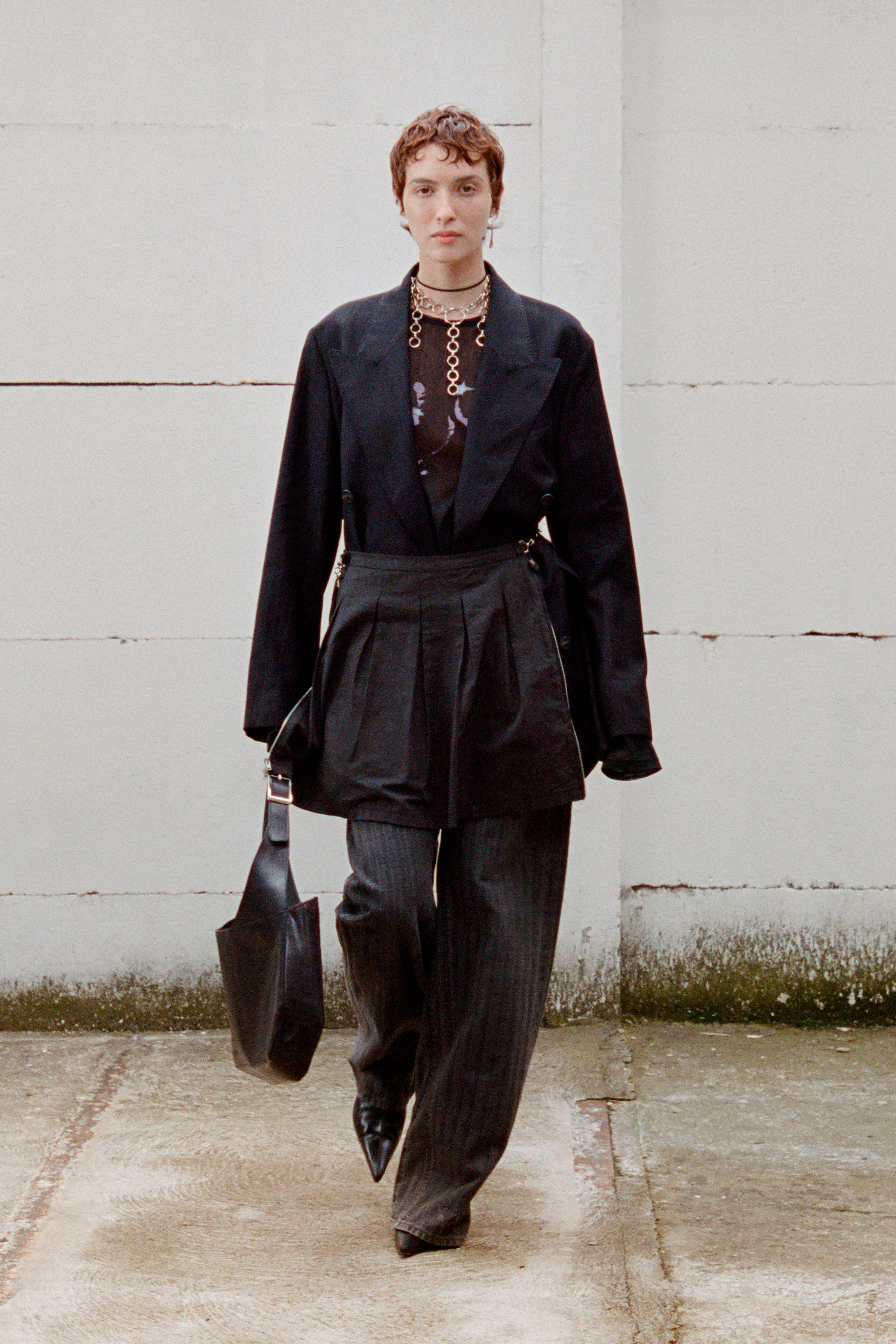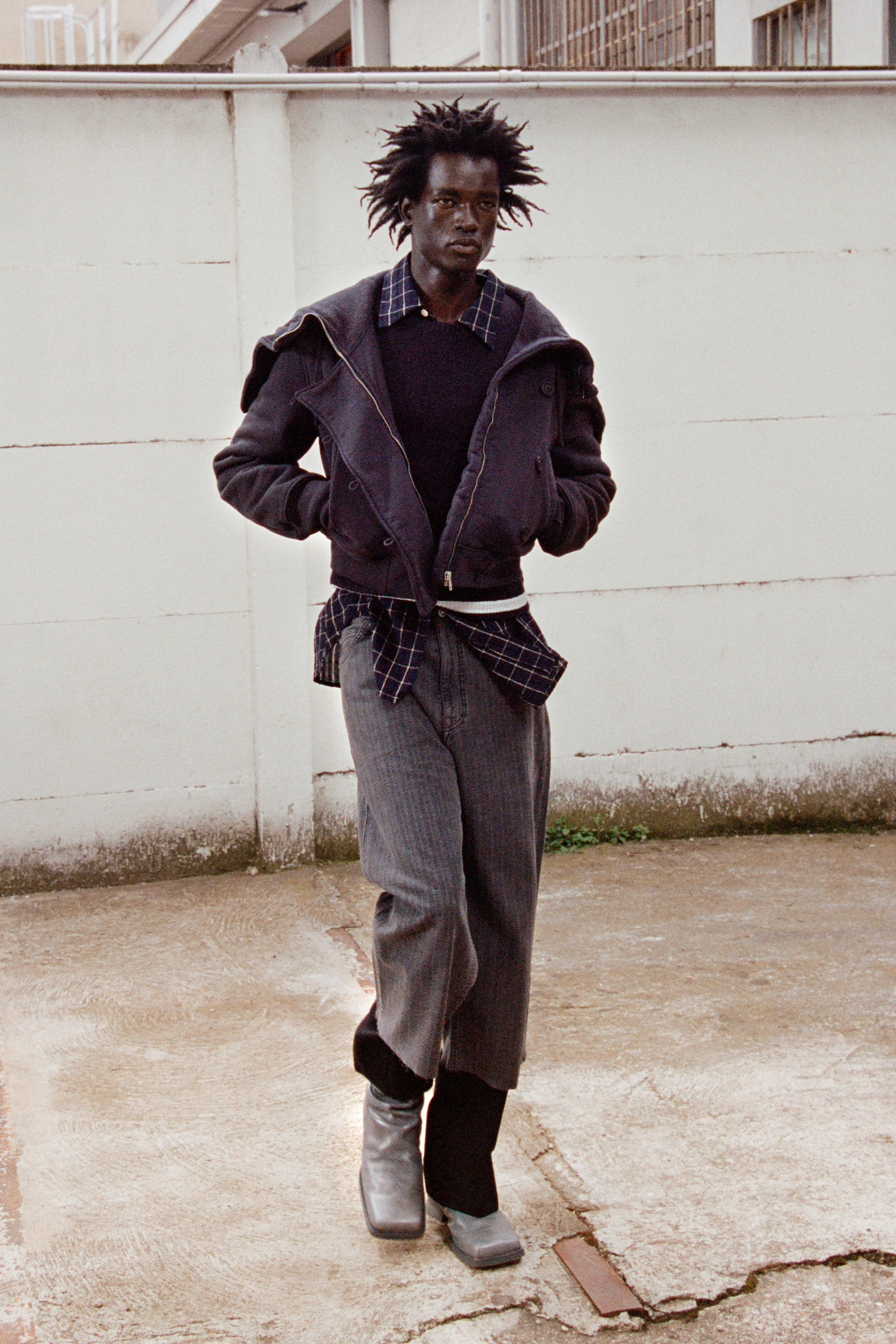 OUR LEGACY SPRING 24
The "Snow in April" collection by OUR LEGACY for Spring 24 draws inspiration from the unpredictable and undecided nature of early spring weather. It captures the essence of days that initially seem warm but suddenly turn colder, reminiscent of winter's lingering presence. The collection reflects this phenomenon and, at times, emulates its characteristics. The garments are meticulously designed to provide a sense of insulation while maintaining a lightweight feel. The color palette features dry and dusty tones, such as golden brown, muddy lavender, carbon, and pink hues, which are typically associated with autumn but occasionally appear during the Swedish spring. Throughout the collection, these colors serve as subtle reminders of the transitioning seasons. Moreover, the collection incorporates graphic elements referencing horror movies, aligning with the conceptual theme of the overall design.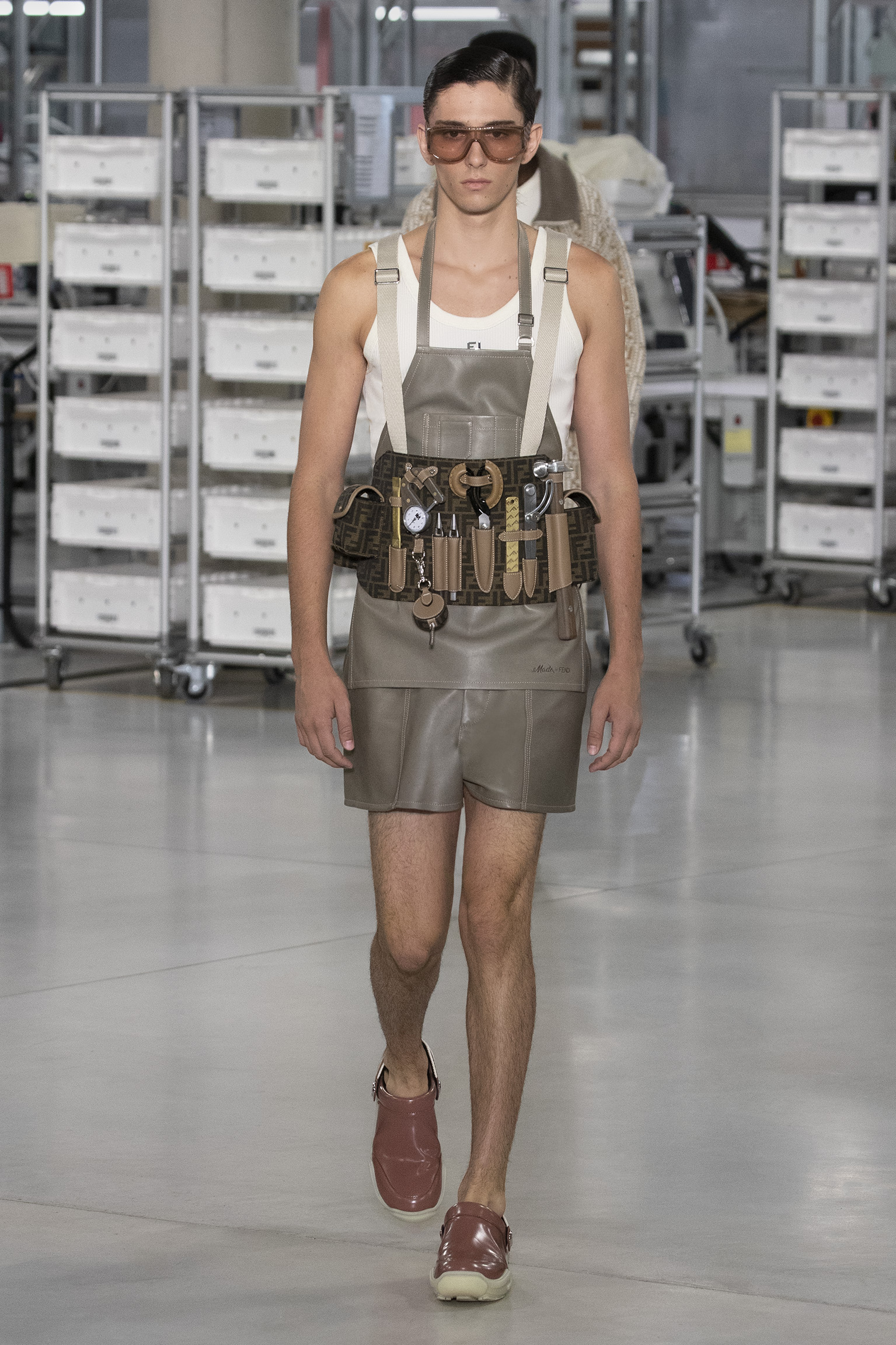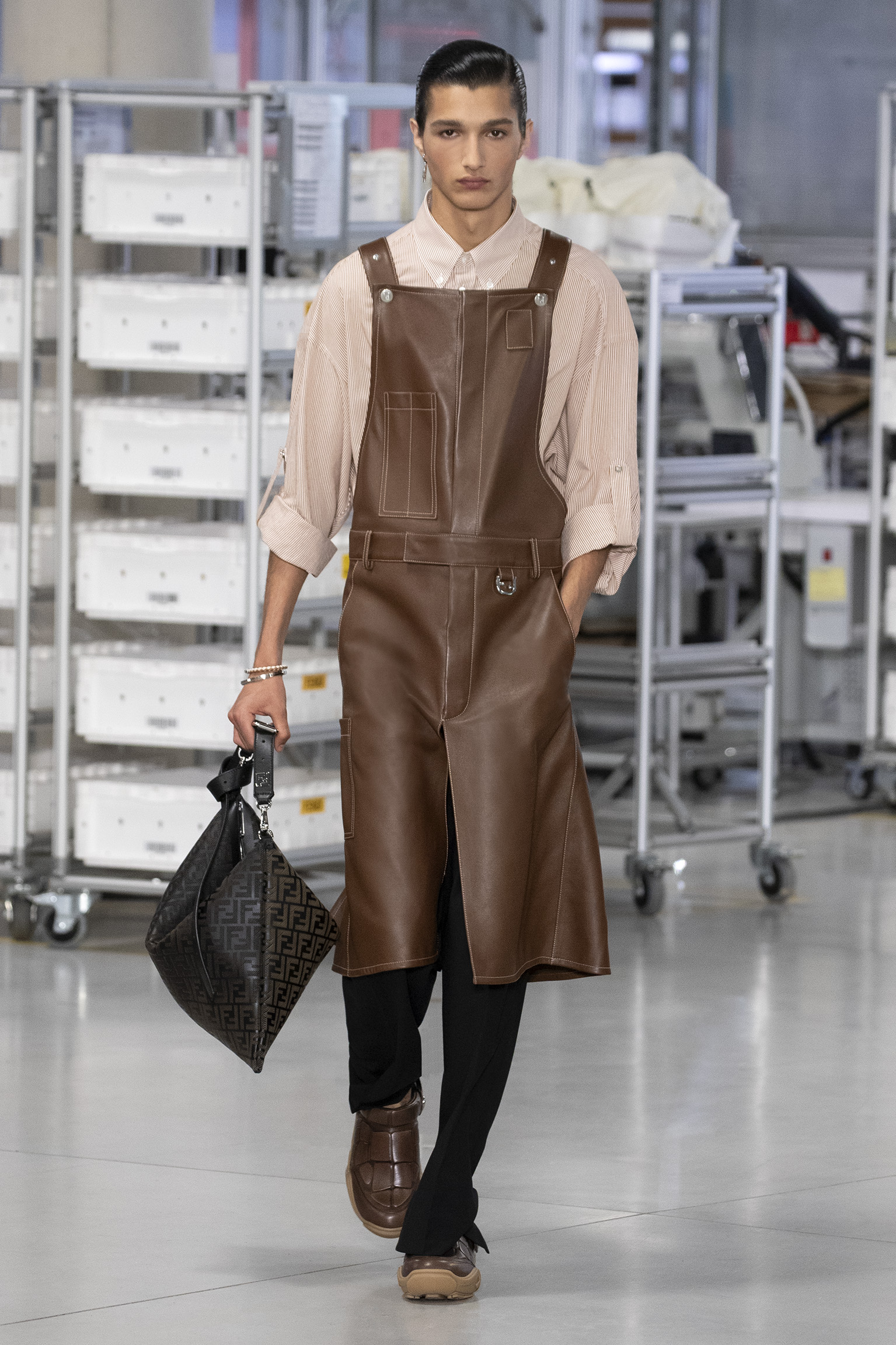 FENDI MEN'S SPRING/SUMMER 2024 FASHION SHOW
On the 15th of June 2023, in Capannuccia near Florence, the newly constructed FENDI Factory stands harmoniously amidst the Tuscan landscape, camouflaged by its earthy and concrete exterior. Surrounding it are newly planted olive groves and indigenous plants, creating a picturesque setting. This innovative establishment serves as a hub for the pursuit of excellence in fine leather goods, attracting the next generation of skilled artisans. The visionary behind this endeavor is Silvia Venturini Fendi, the Artistic Director of Accessories and Menswear. The FENDI Mens Spring/Summer 2024 collection pays homage to this exciting new chapter while commemorating the historical significance of Florence. It was in Florence that Silvia Venturini Fendi's grandmother, Adele Fendi, traveled from Rome almost a century ago to learn the art of leather craftsmanship.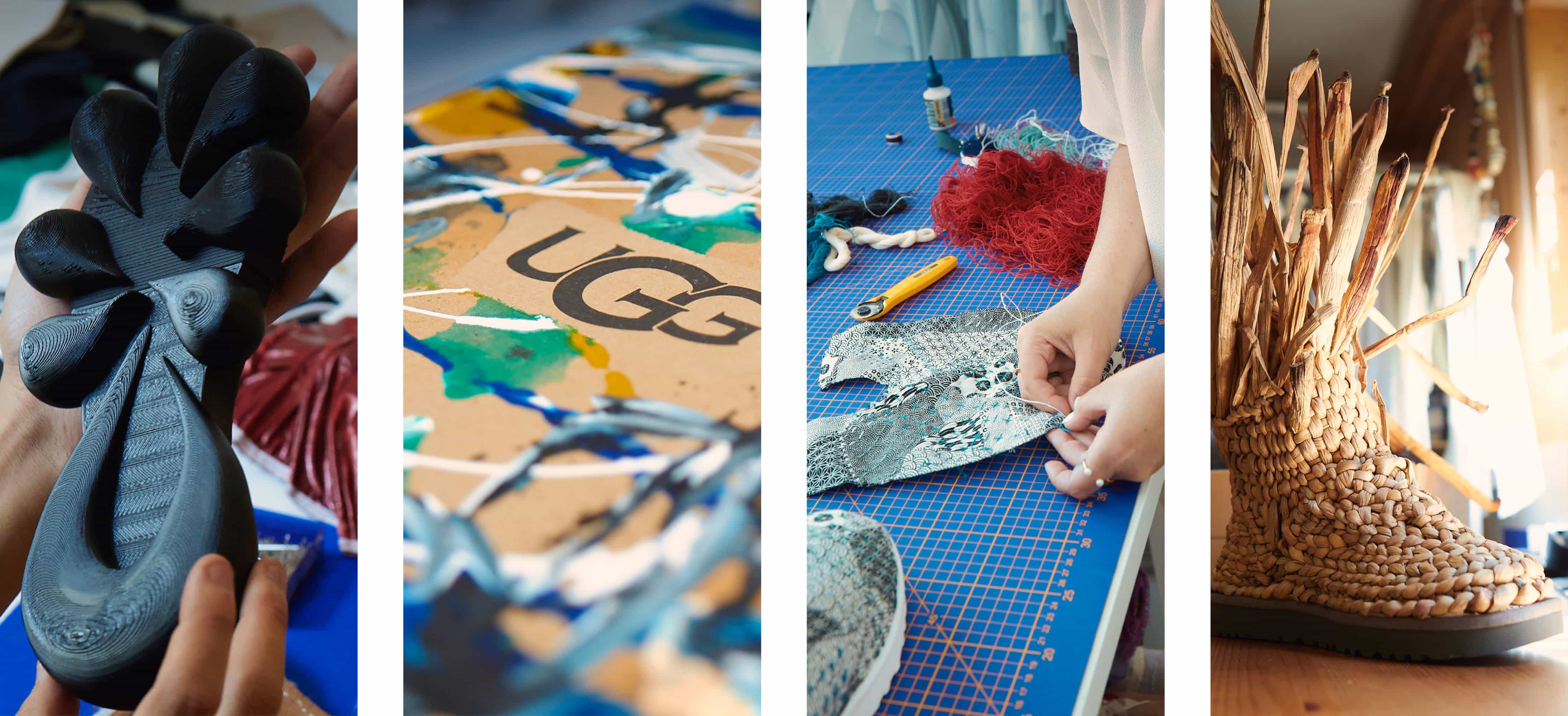 UGG X FASHION COUNCIL GERMANY
UGG and the Fashion Council Germany have just announced the UGG® CULTURE CHANGEMAKER PRIZE for 2023. Nominated are five young fashion designers, Haderlump, Kasia Kucharska, Marke, Namilia, and SF1OG, all of whom have been chosen by UGG and the FCG for their progressive visions of a more sustainable and equitable future. The five designers are currently reimagining UGG's classic "Mini Boot," combining form and function with sustainability. These will be presented at the Berlin Salon during Berlin Fashion Week in July 2023. A jury of experts will then select three finalists, who will create prototypes of their shoe. The best concept, which will be selected in October, will receive prize money of €40,000 and present during Berlin Fashion Week in January 2024.