Numéro Berlin's weekly collection of the most exciting news about fashion, music, and simply everything that is on our radar. And here is why it should be on yours as well!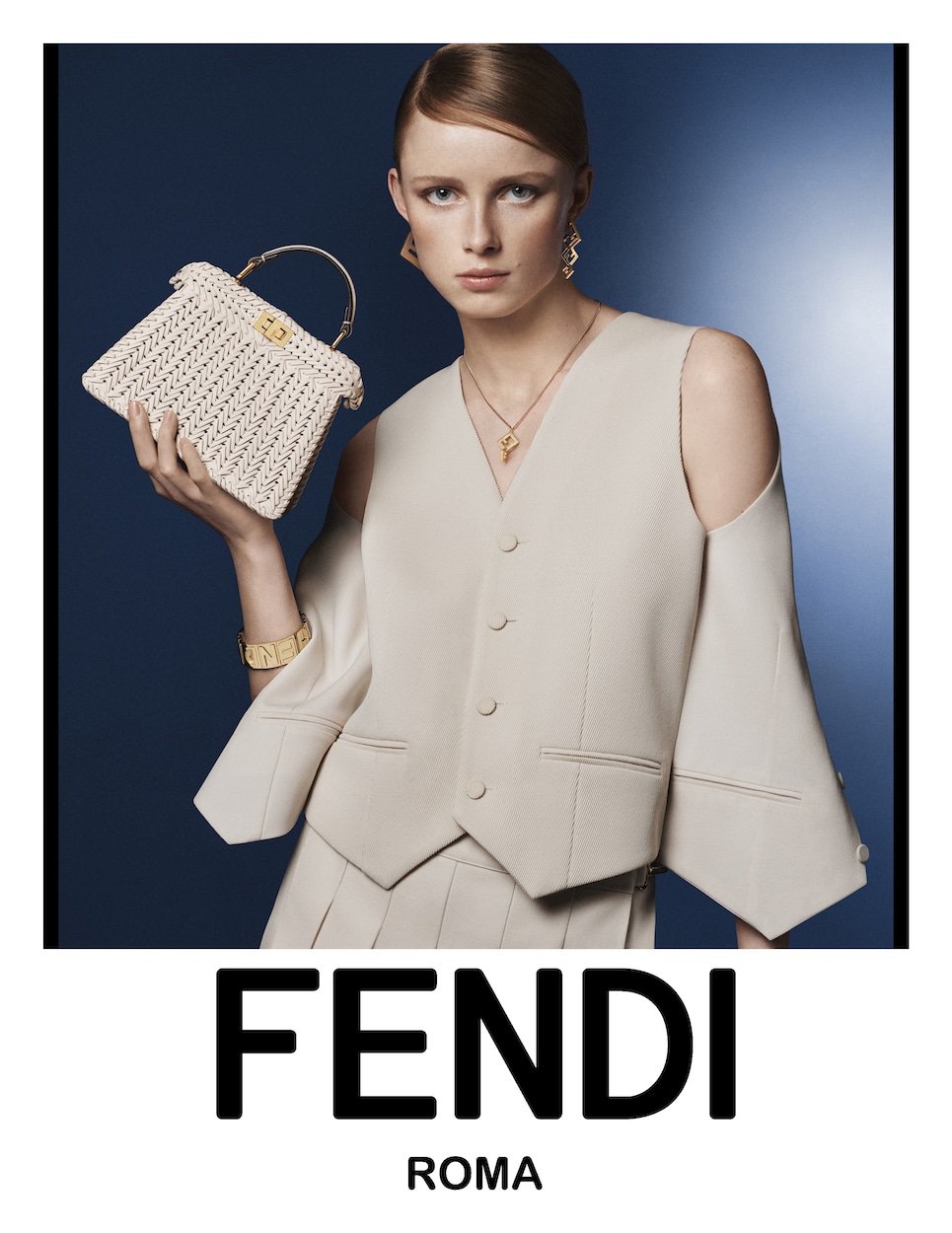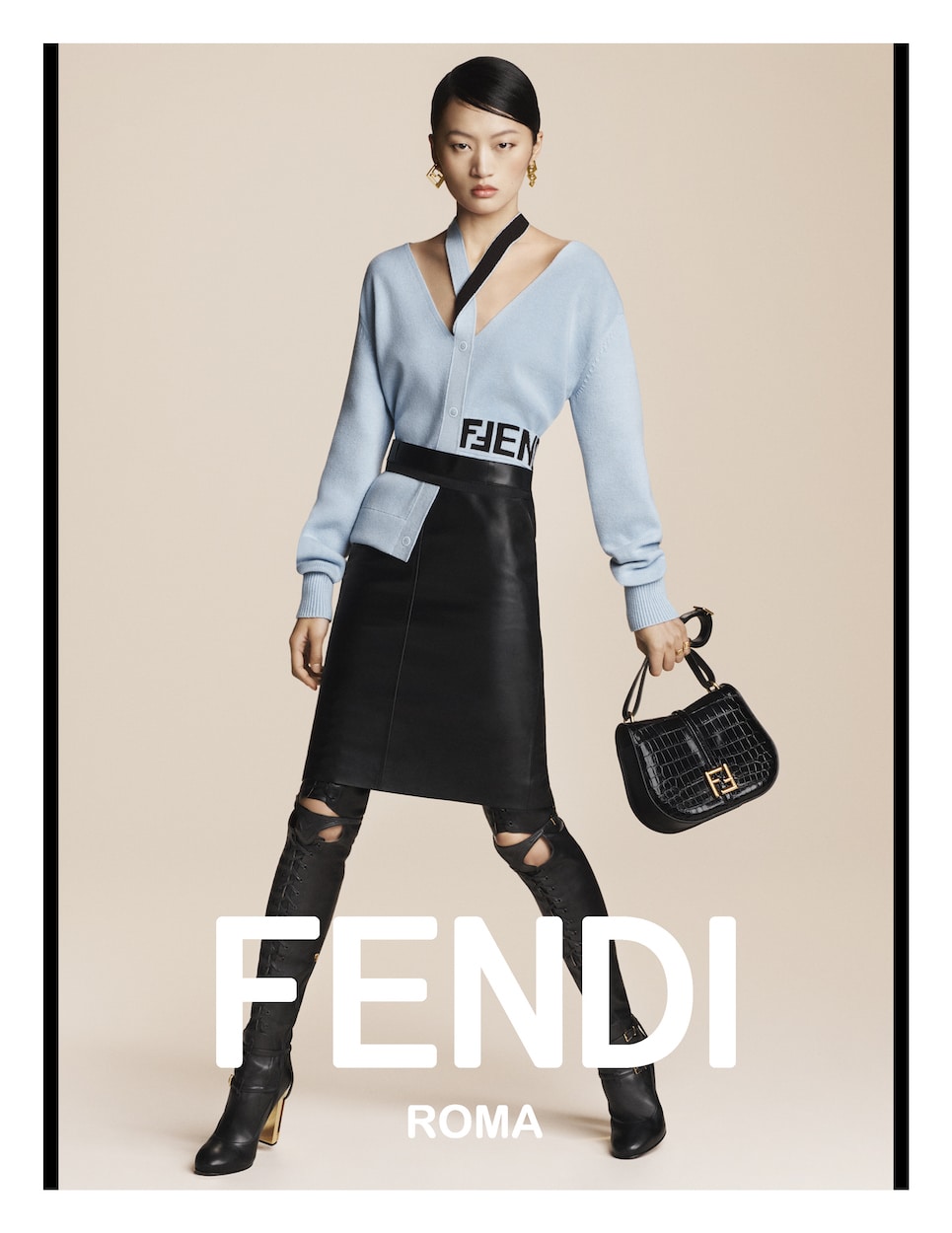 FENDI WOMEN AW23 
"It all started with Delfina. There's a chicness but a perversity to the way she twists FENDI, which is what I love." – Kim Jones. For autumn/winter 2023, Kim Jones explores classicism and elegance through a subtle subversion. Directly inspired by the way Delfina Delettrez Fendi wears her FENDI archive. Men's suits and traditional fabrics are transformed into feminine forms, while utilitarian elements appear everywhere: overalls, aprons, uniforms. "It's deconstructed, but luxurious. There's a little nod to punk, and my admiration for DIY, but moved on towards something chic," explains Kim Jones. Inspired by graphic motifs from FENDI's autumn/winter 1996 archives expressed in intarsia, as well as Karl Lagerfeld's 1981 sketches for multi-purpose knitwear, the House's history is once again reflected.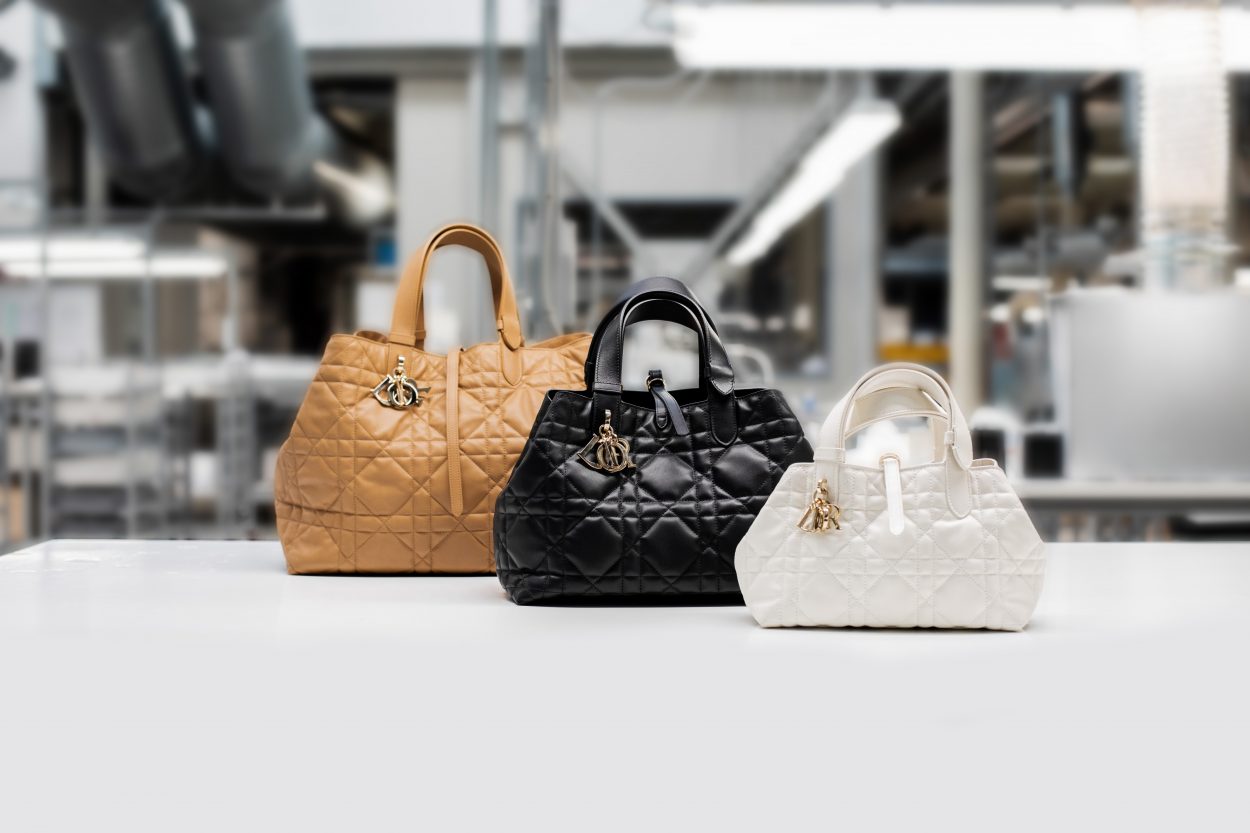 DIOR'S TOUJOURS BAG
Dior has just announced the Dior Toujours Bag at its spring-summer 2023 ready-to-wear show. An essential new accessory dreamed up by Maria Grazia Chiuri, the Toujours Bag's timeless elegance is a testament to the house's high standards of craftsmanship and the virtuosity of the house's ateliers. From cutting the leather to applying the macrocannage motif, the bag is the result of a poetry of gestures and of Dior's rich heritage. With a CD lock, D.I.O.R. charms and an interior pouch, the Toujours Bag is, as its name suggests, a piece to be cherished forever.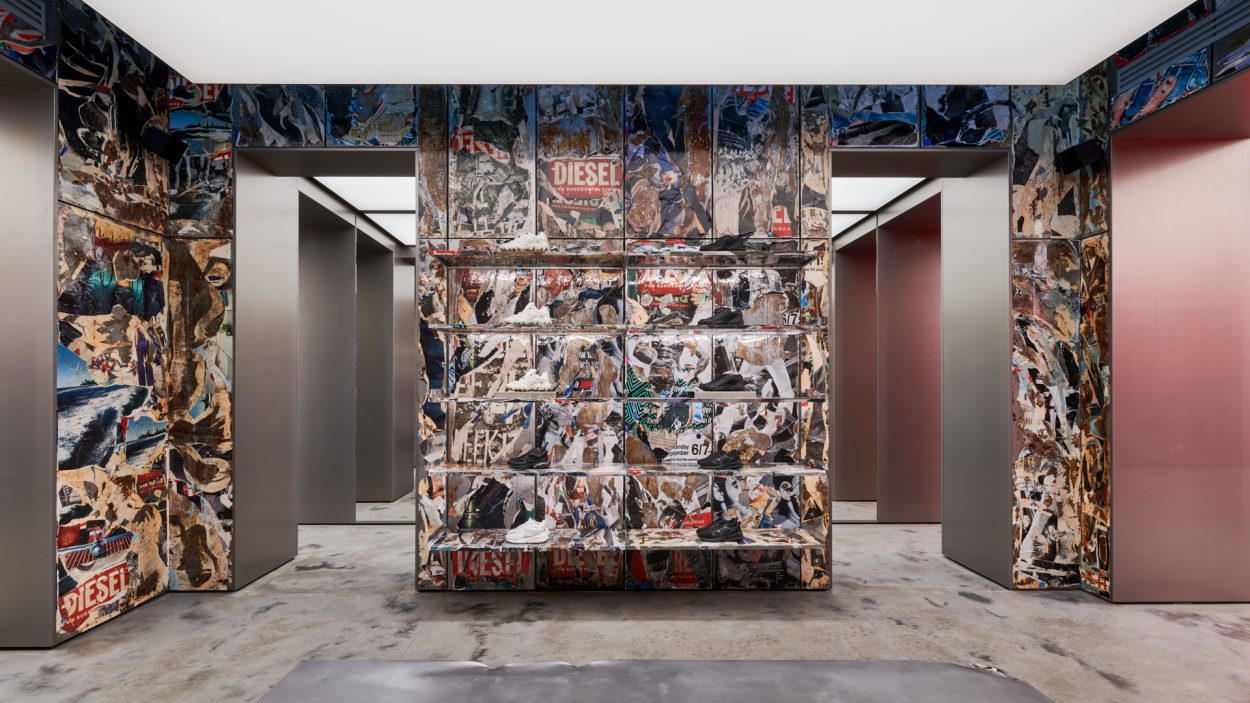 DIESEL IN PARIS
Glenn Martens' Diesel has unveiled a new space on the historic Rue Saint-Honoré, bringing its spirit of bold identity, individualism, freedom, and irreverence to the French capital city. Anchored in creative inspiration from vintage Diesel advertisements, the walls are covered in riveted raw steel panels, as if billboards had been broken down, repurposed and reversed. The store also features the 1DR bags in an instagrammable, bill-board walled room, giving a multilayered aura of nostalgia and newness. Diesel's new location is an experience, a destination. A capsule collection of solarized denim will be available exclusively at the store.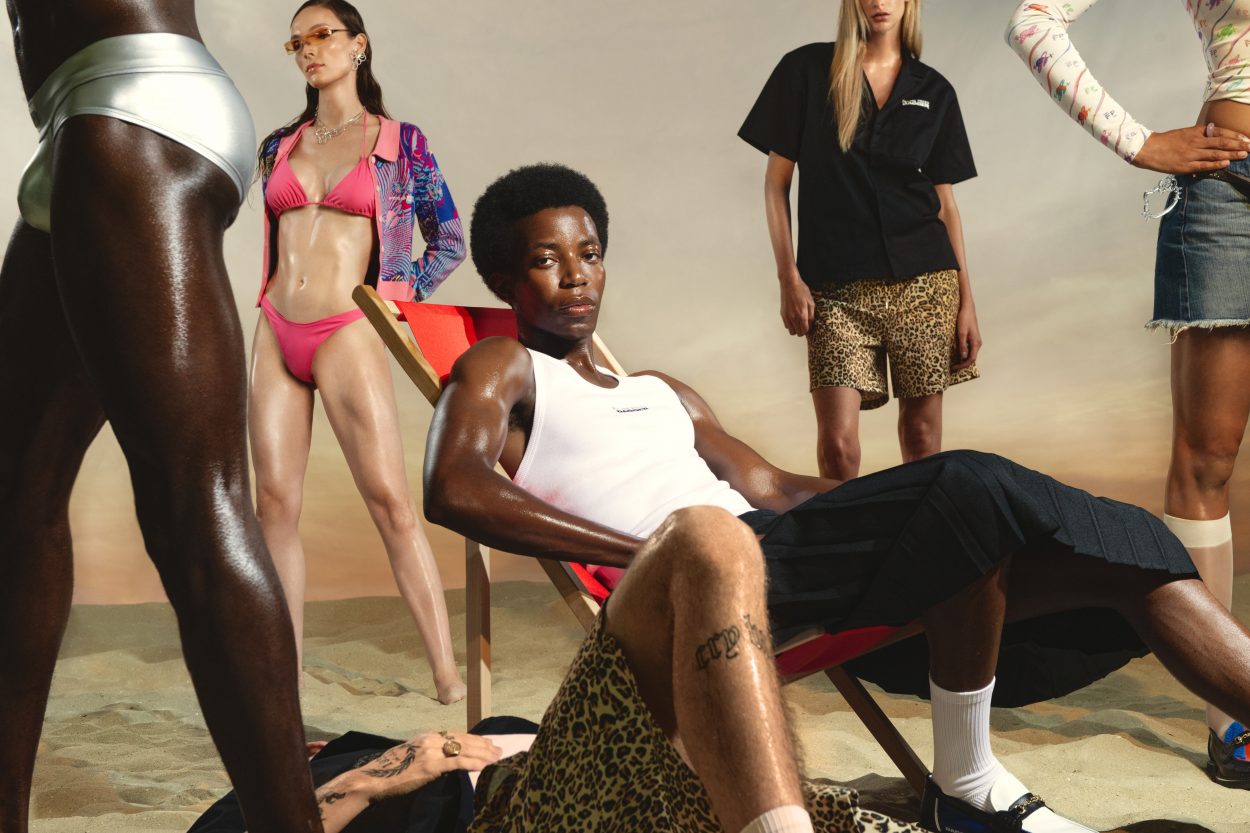 DAGGER x FILLING PIECES' NEW CAPSULE COLLECTION: 'ENERGY IS EVERYTHING'
Queer-owned streetwear brand DAGGER and streetwear brand Filling Pieces have just announced the launch of a four-piece capsule titled "ENERGY IS EVERYTHING." Disregarding traditional labels and championing energy as a fluid expression of identity, the collaboration reflects DAGGER's belief that community comes first: "we embrace all of us, not one of us." The capsule is rugged but chic, with a workwear inspired shirt, leopard print shorts, a cropped tank top, and a pair of loafers in the brand's signature blue colorway. The capsule will be released on the 20th of July and available at the Filling Pieces Online Store and their Amsterdam Flagship store.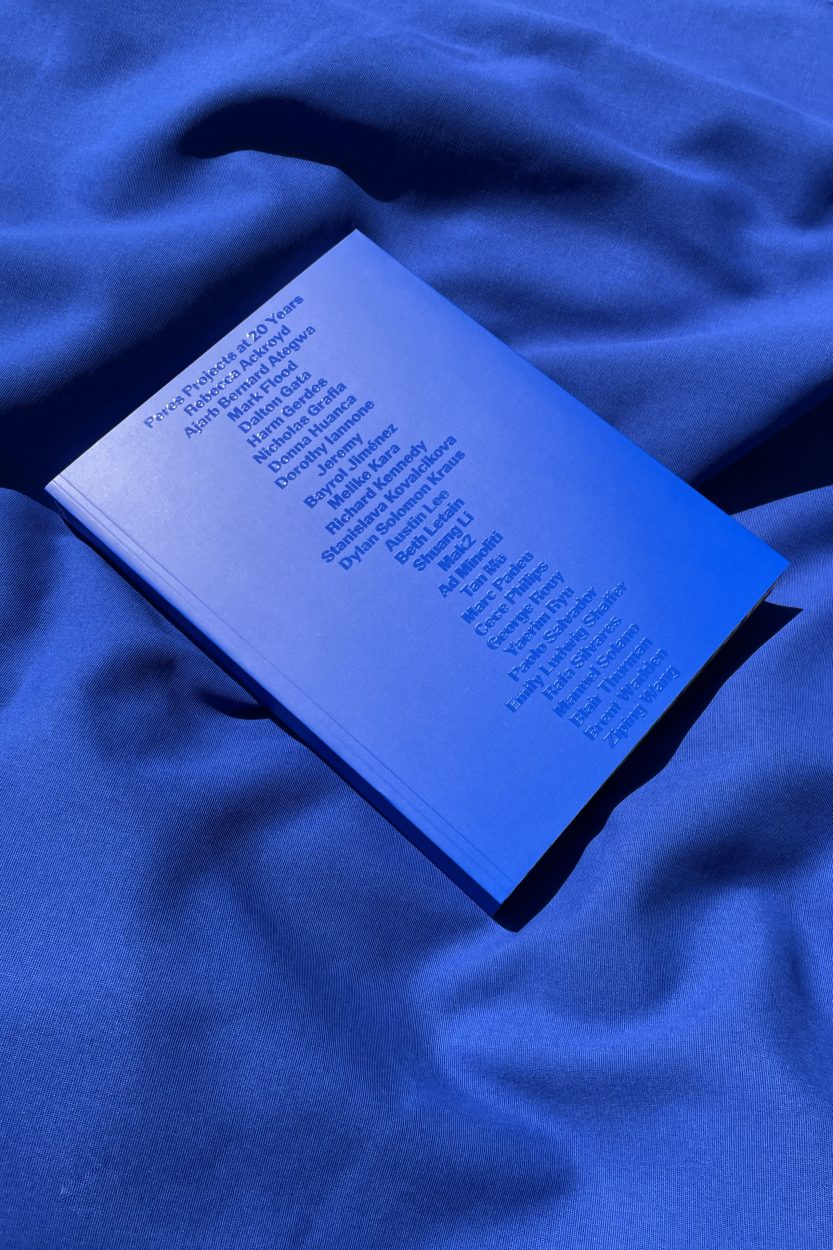 Peres Projects AT 20 YEARS
Launch of the new publication "Peres Projects at 20 Years". This new monograph celebrates the gallery's 20th anniversary with authors, art critics, curators, journalists and editors from around the world. The publication brings together more than 20 voices from different areas of the art world.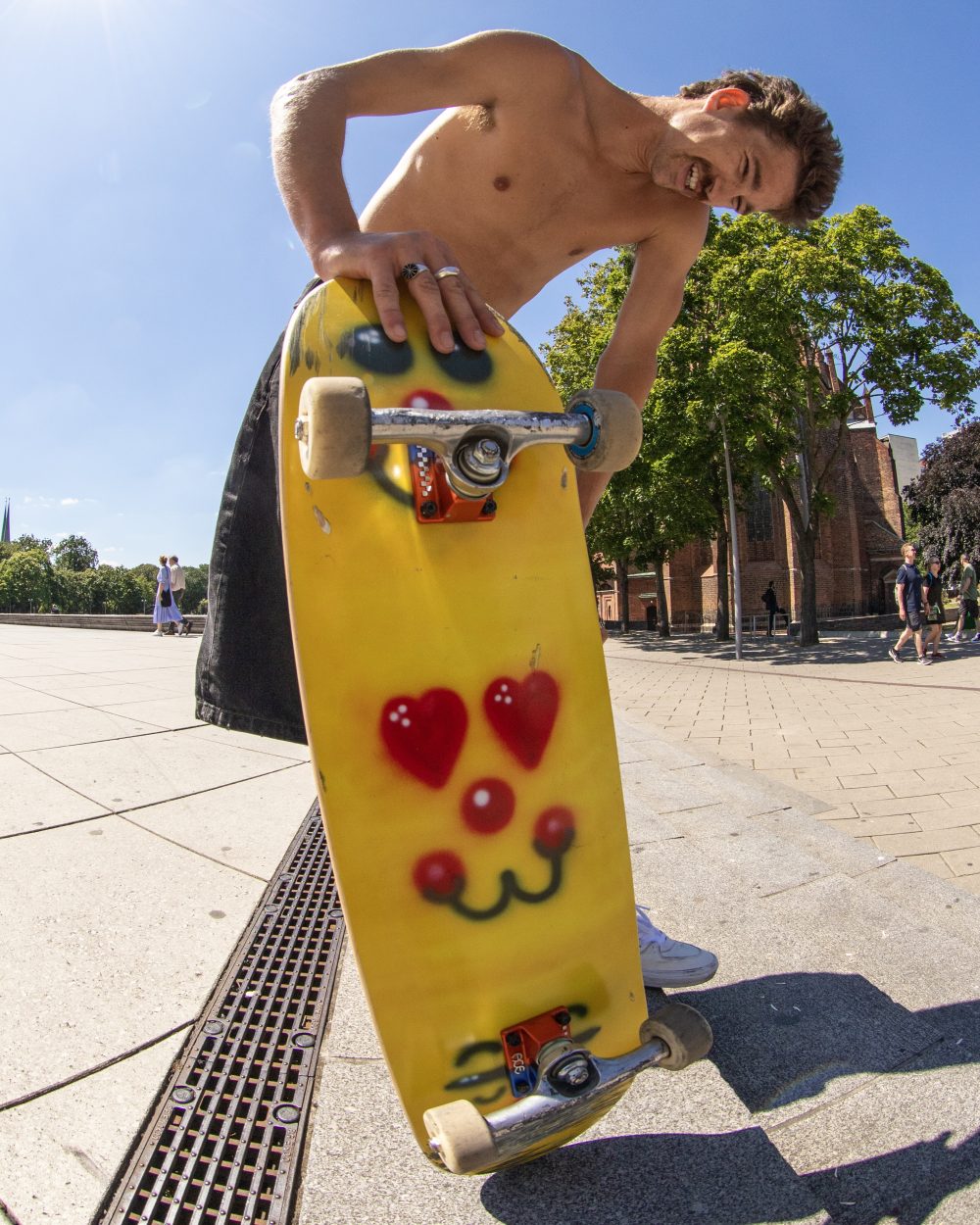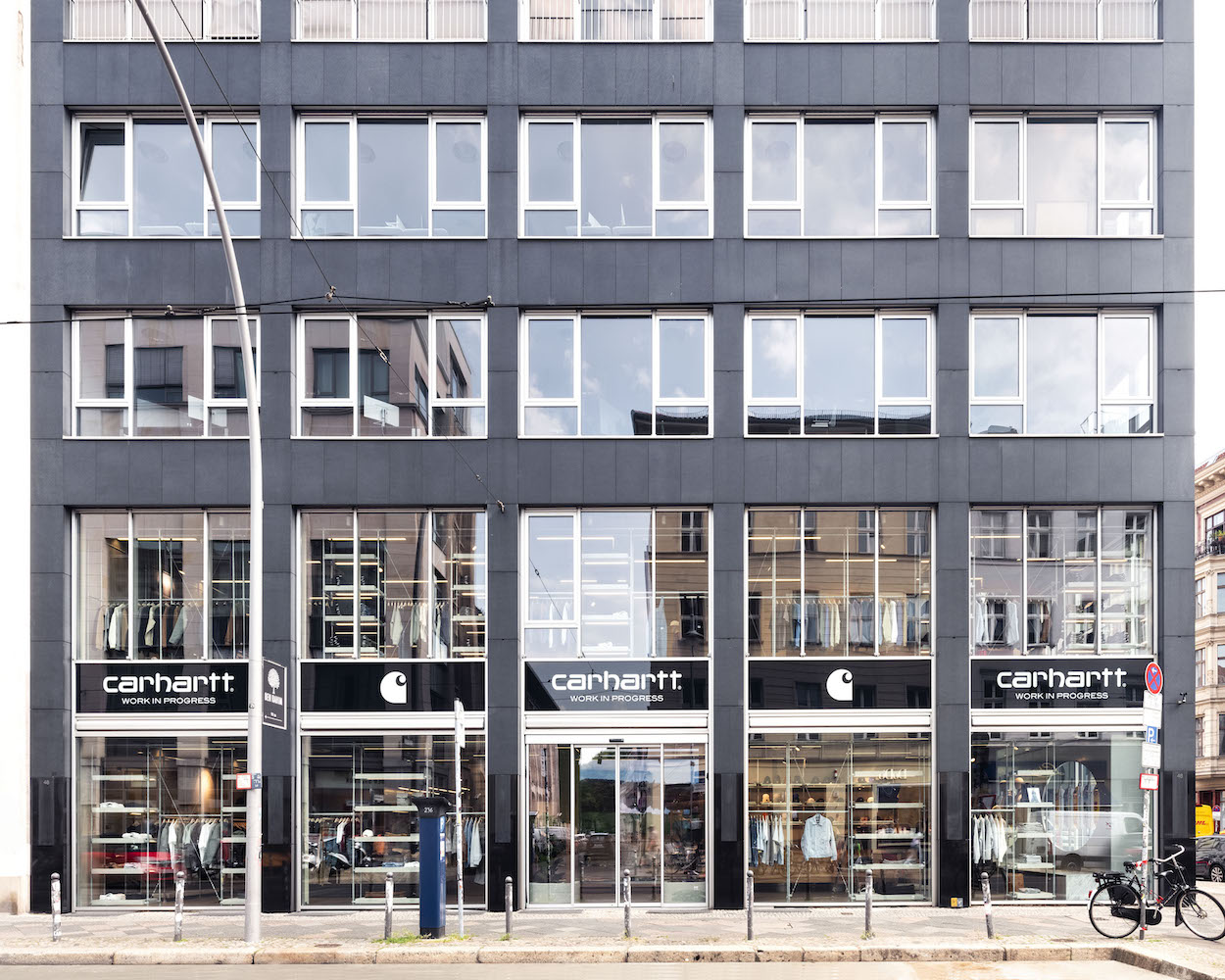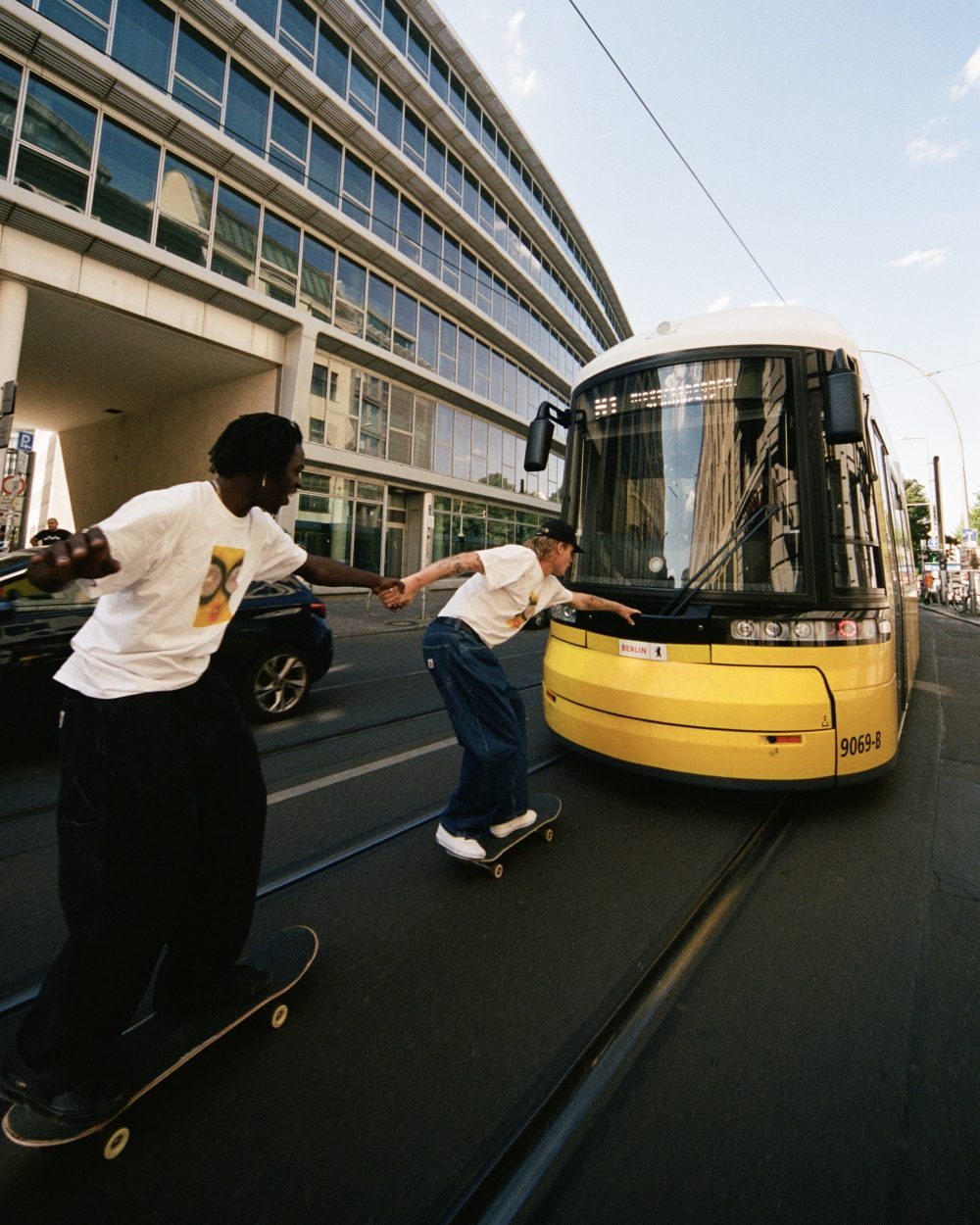 CARHARTT WIP's MITTE STORE RE-OPENING
Carhartt WIP's flagship store has reopened in Mitte. Designed by Milanese architect Andrea Caputo, the space is characterized by industrial elements, such as concrete walls, tropicalized steel poles, and textured metal sheeting. For the launch, the brand has created a limited selection of store-exclusive products: t-shirt, hooded sweatshirts, and skate decks, detailed with artwork by team rider and artist Carolina Gamboa.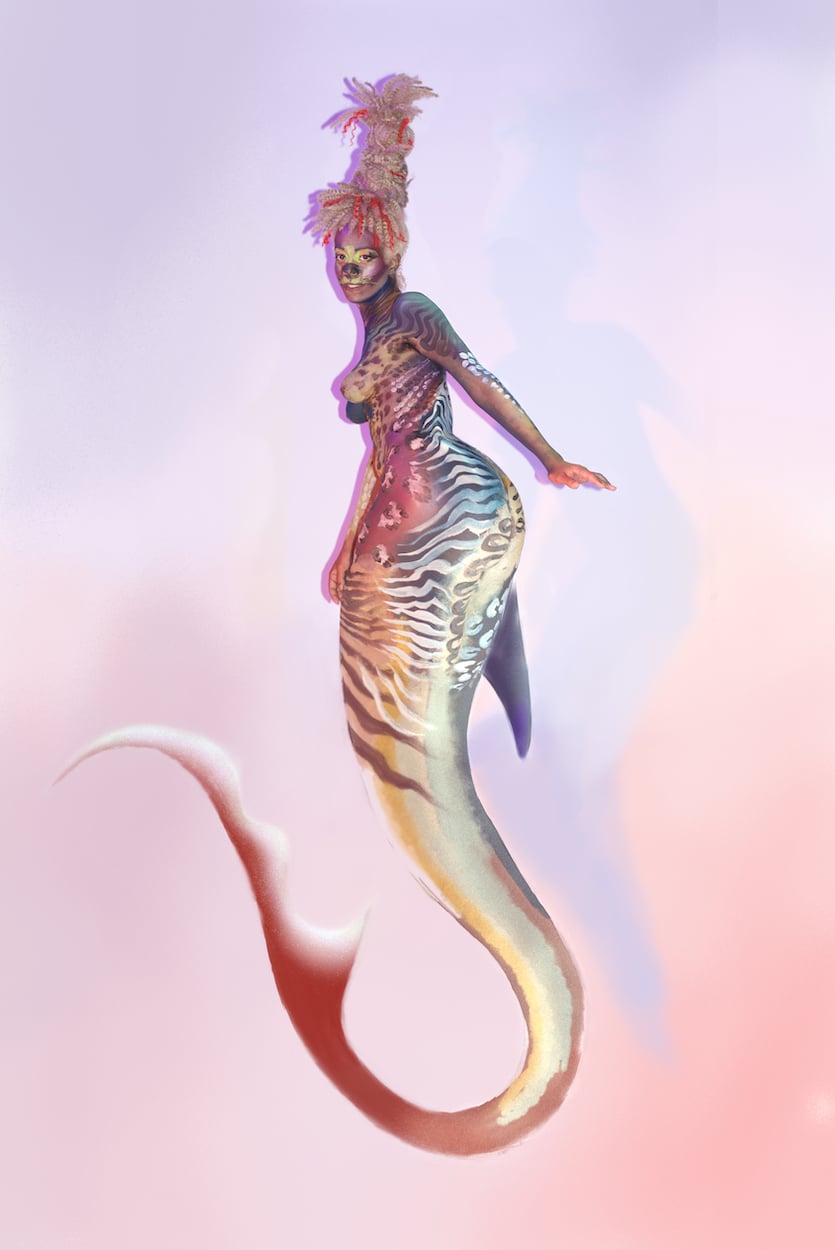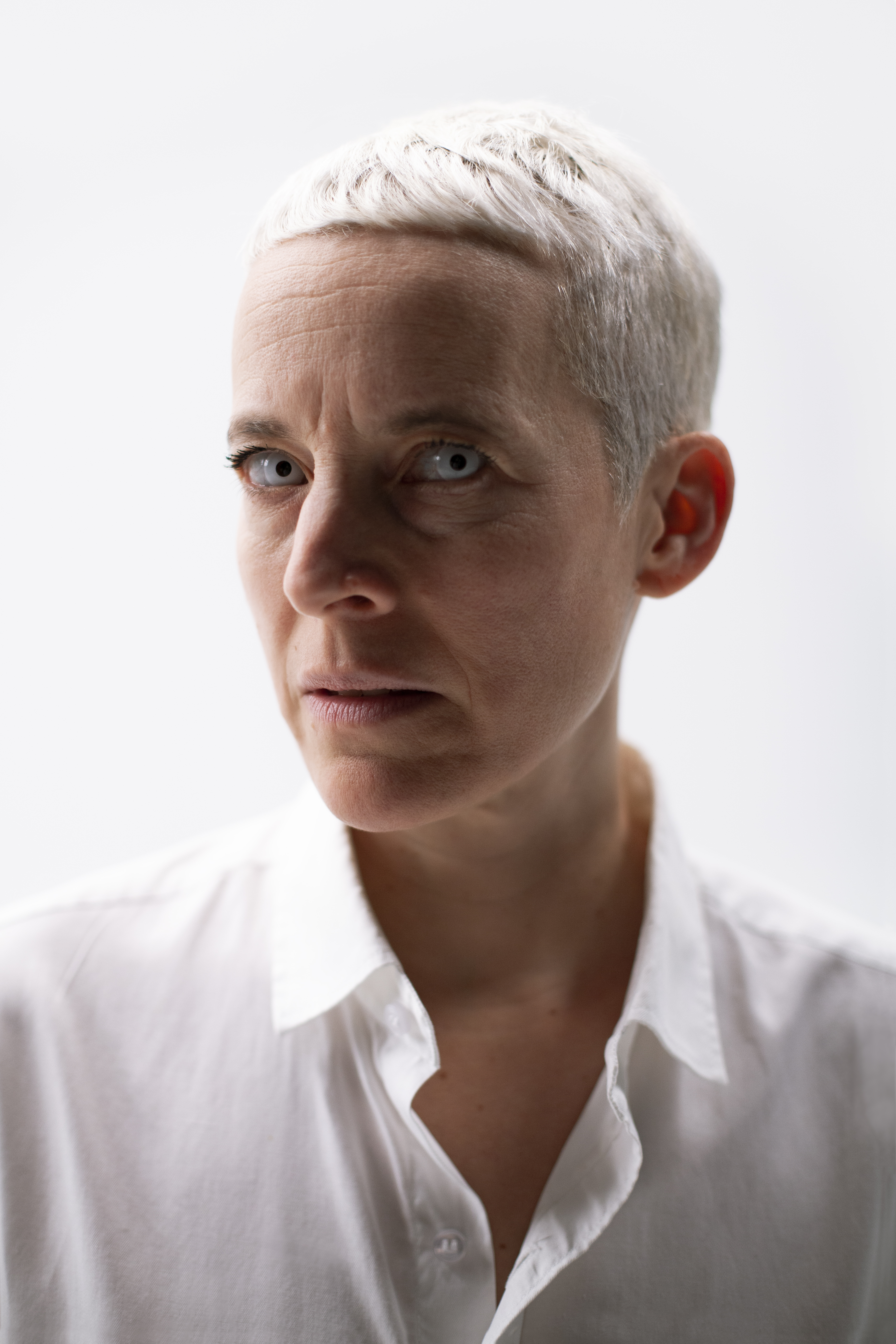 OPENING WEEK AT Fotografiska Berlin
Fotografiska Berlin, the contemporary museum for photography, art and culture, will open its doors to the public from September 7 to 16, 2023. The museum will offer guided tours, public programs, and exhibitions featuring Candice Breitz's solo presentation, Whiteface, and Juliana Huxtable's exhibition "USSYPHILIA". Visitors can attend daily guided tours and artist talks with the opening artists.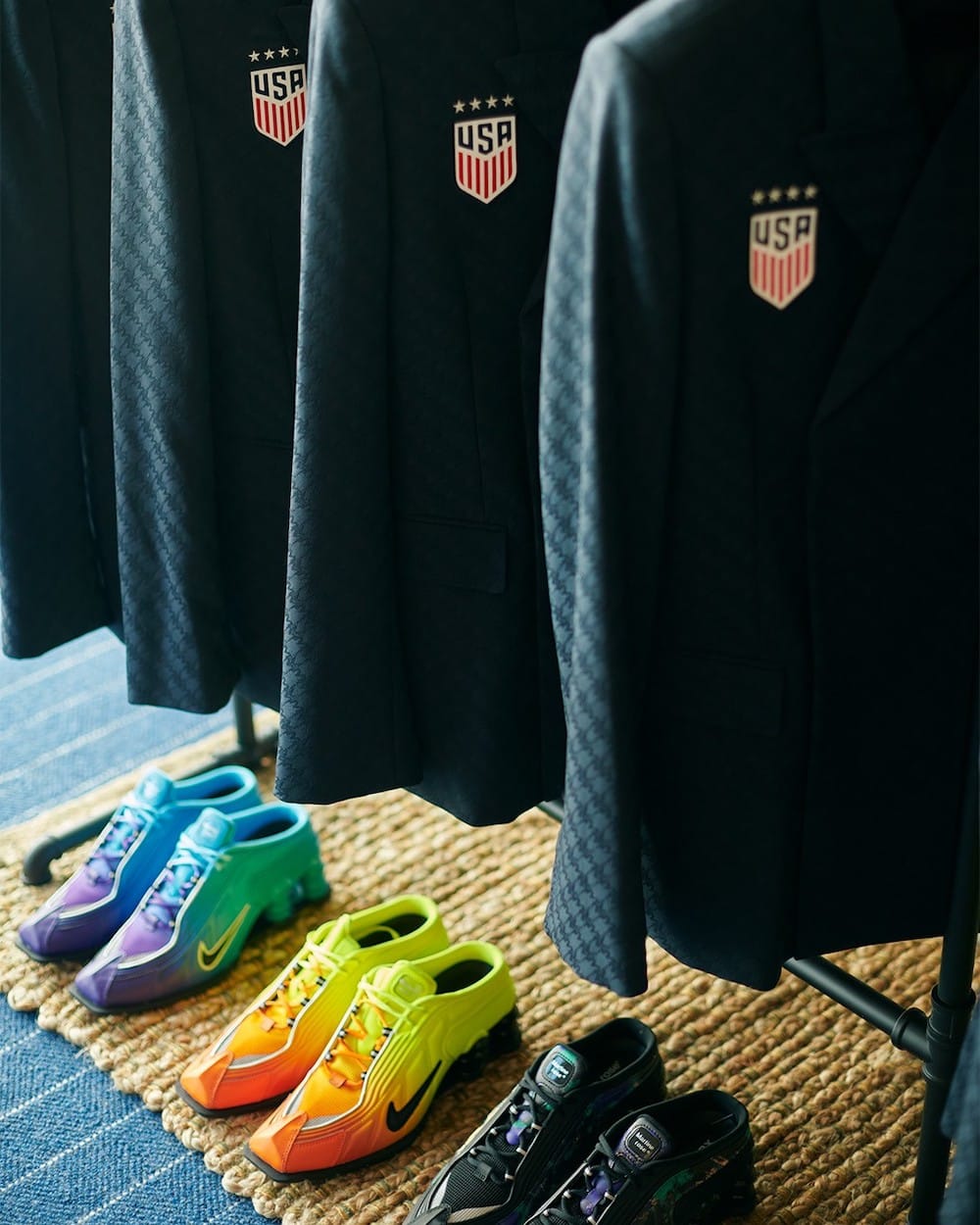 Nike x Martine Rose COLLECTION REDEFINES THE BOUNDARIES OF FOOTBALL STYLE
Designer Martine Rose breaks down the boundaries between men's and women's football styles in her latest collection with Nike. Rose presents gender-neutral, made-to-measure pieces that evolve players' equipment and broaden the culture of sport for the next generation. The collection will be available exclusively from Martine-Rose.com from 20 July and from nike.com, SNKRS and selected specialist shops from 27 July. "I hope that one day we will no longer talk about gender in sport, but only about sport. When everything goes away, the only thing left is the game." – Martine Rose