Numéro Berlin's weekly collection of the most exciting news about fashion, music, and simply everything that is on our radar. And here is why it should be on yours as well!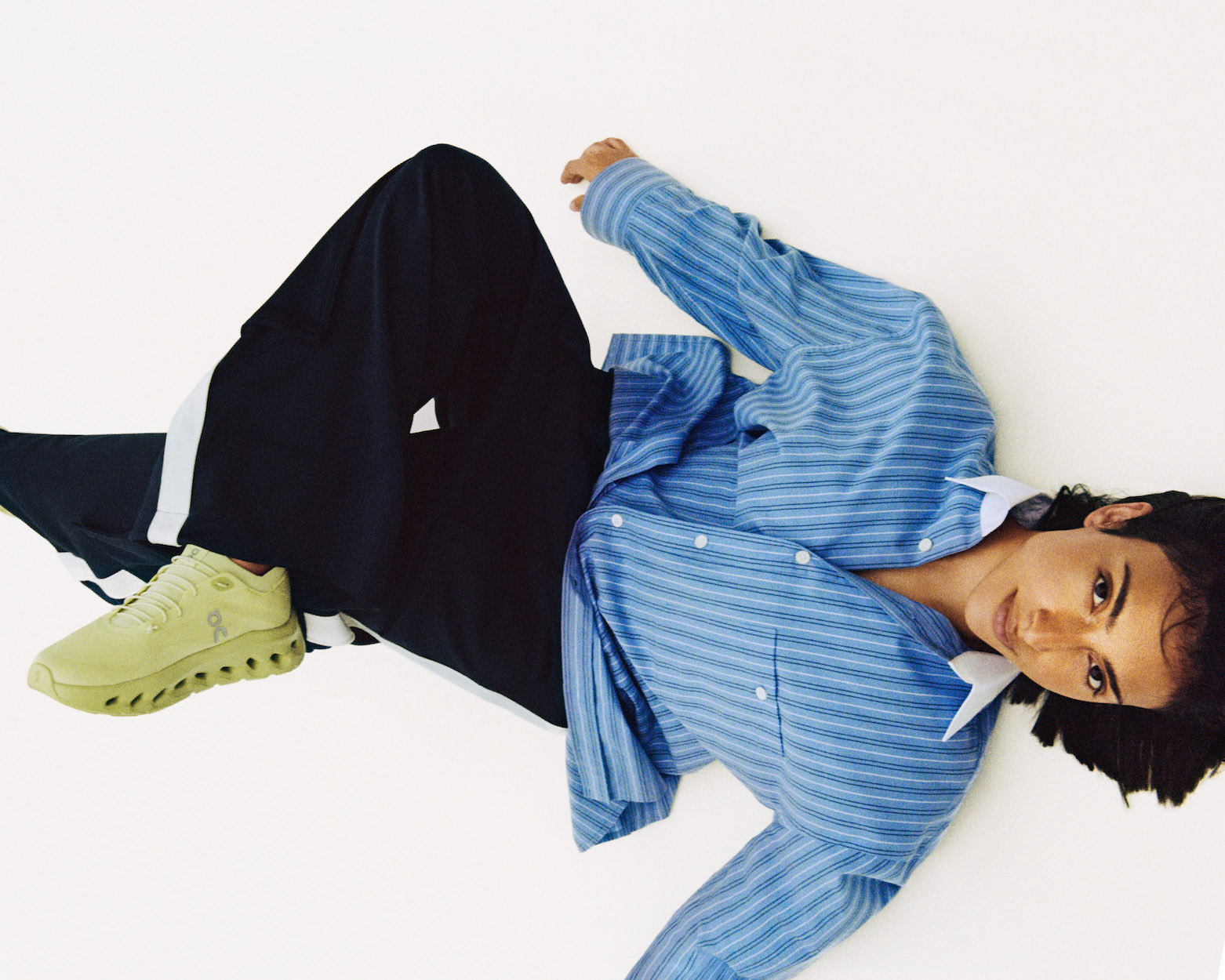 LOEWE X ON RUNNING
A lifestyle shoe made to move, the Cloudtilt blends meticulous design with Swiss engineering in several colors. The accompanying campaign shot by Thibaut Grevet celebrates the craft of movement and the collaboration's tech-led approach. Films and stills feature talent who embody a dynamic array of approaches to physicality and embodied movement, from gymnast Yonghon Huh, dancers Roy Kaneza and Hortense de Gromard, to BMX rider Cindy Dos Reis and animal flow instructor Stefan Crainic, as well as the first-ever female Emirati motor racing driver Amna Al Qubaisi, and Liu Hong, the world champion and Olympic gold medalist race walker. Expressing the rich, multi-faceted nature of human movement, they leap, twist, stride and stretch.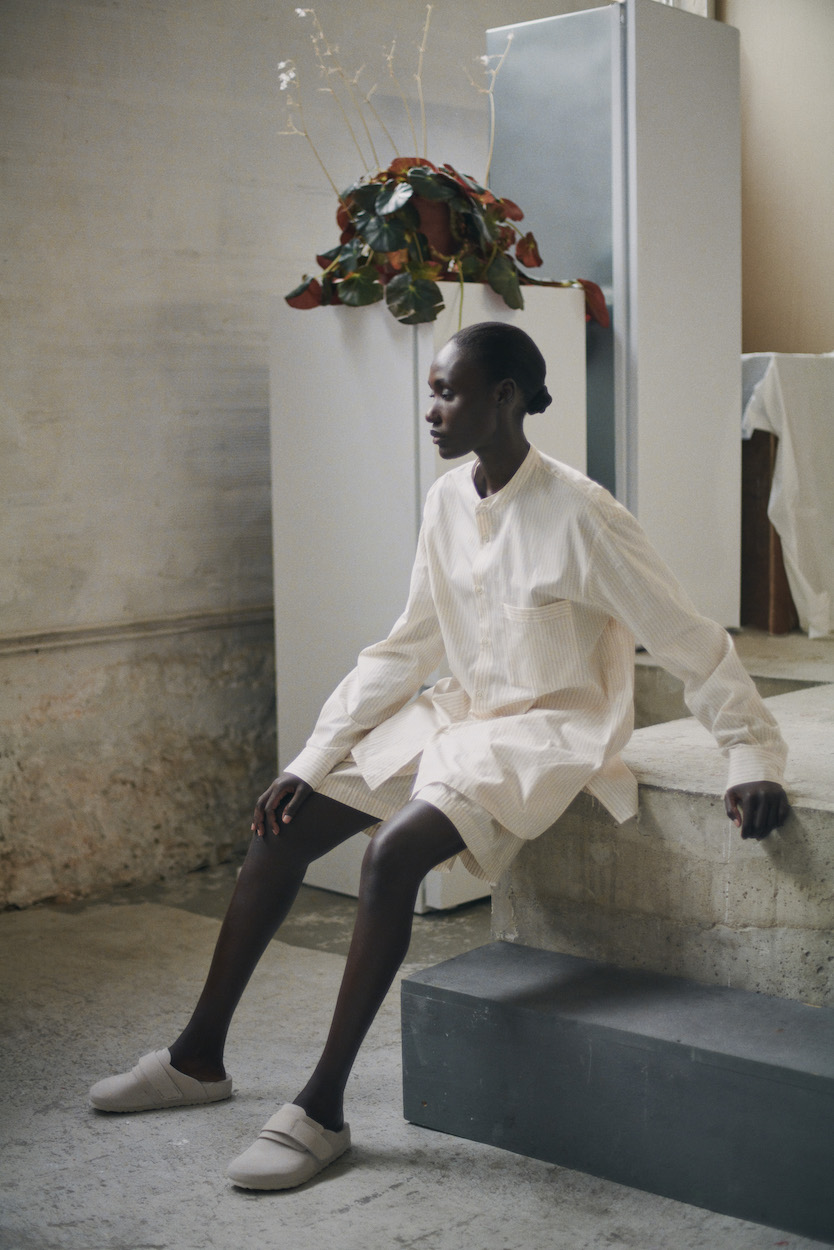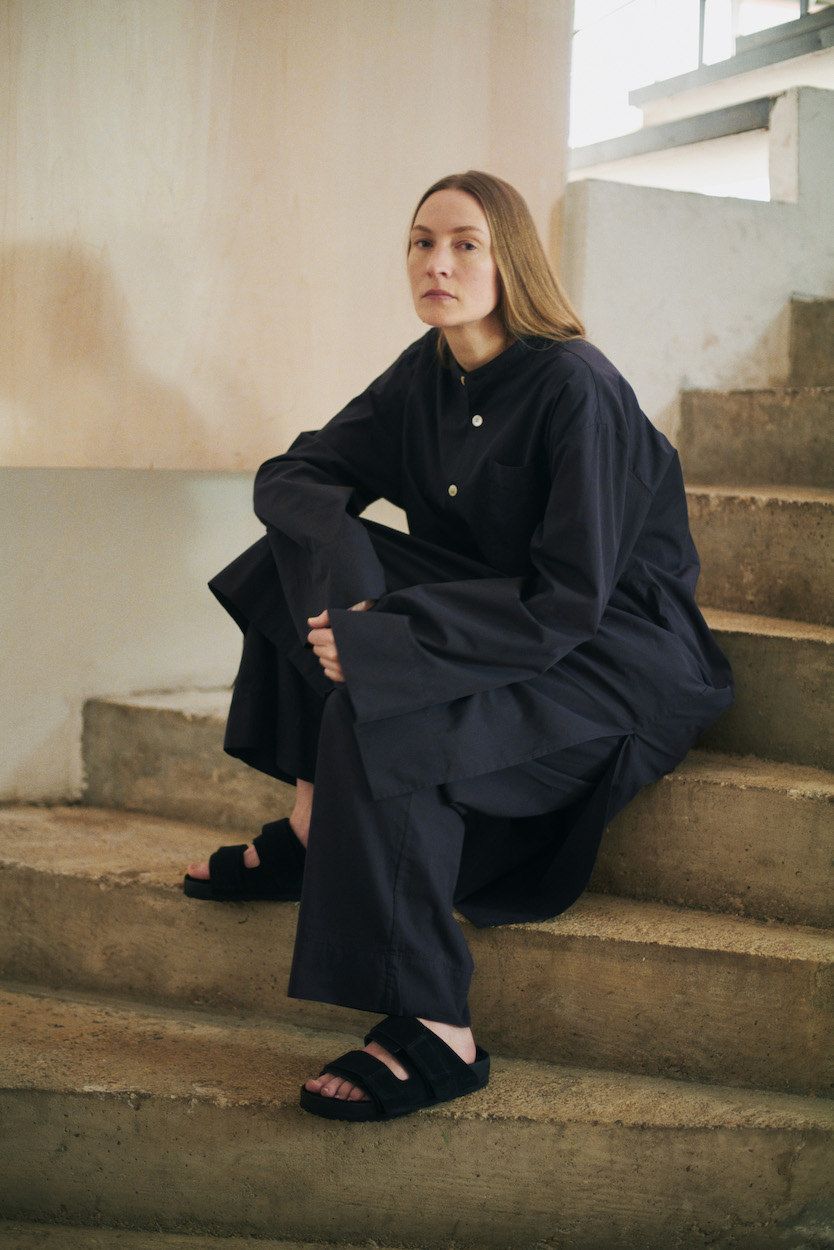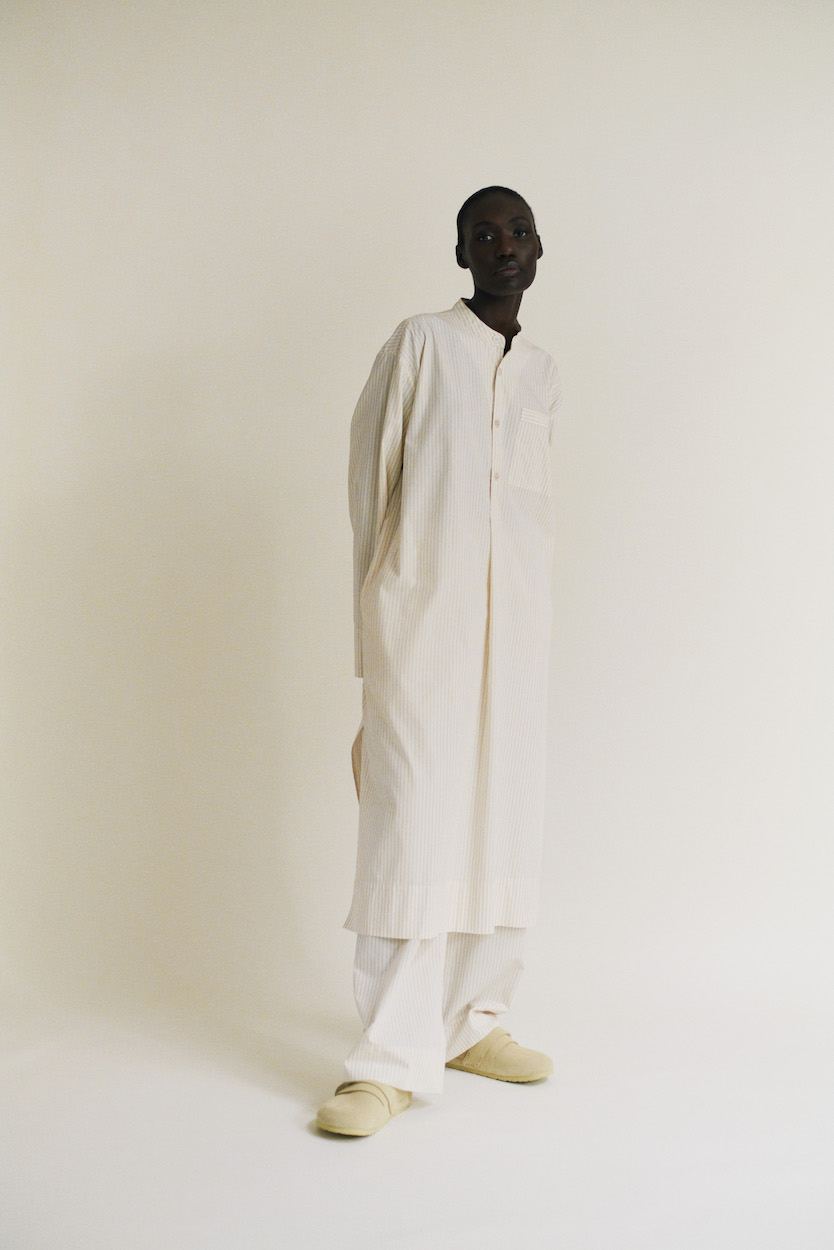 BIRKENSTOCK AND TEKLA INTRODUCE A LIMITED COLLECTION OF FOOTWEAR AND SLEEPWEAR MADE FOR MOMENTS OF COMFORT
BIRKENSTOCK 1774, the German heritage brand's special projects and collaboration unit and Tekla, the Copenhagen-based homeware brand, are proud to introduce their first collaboration together. Inspired by ideals of contemplation and finding stillness of mind, the collection comprises pieces made for moments of comfort. The collaboration is born of a mutual appreciation of quality, reflecting the brands' shared values of craftsmanship, and marks a significant milestone for both: BIRKENSTOCK explores the realm of apparel and Tekla takes its first step into the world of footwear. Footwear and sleepwear are crafted in high-quality materials using BIRKENSTOCK's iconic silhouettes and Tekla's distinct approach to colour, giving the appearance of being "dipped in colour". "There is a natural synergy between BIRKENSTOCK and Tekla, with quality and craftsmanship central to what we do. We wanted to explore this further with a collection that looks at the idea of rest as a form of inspiration."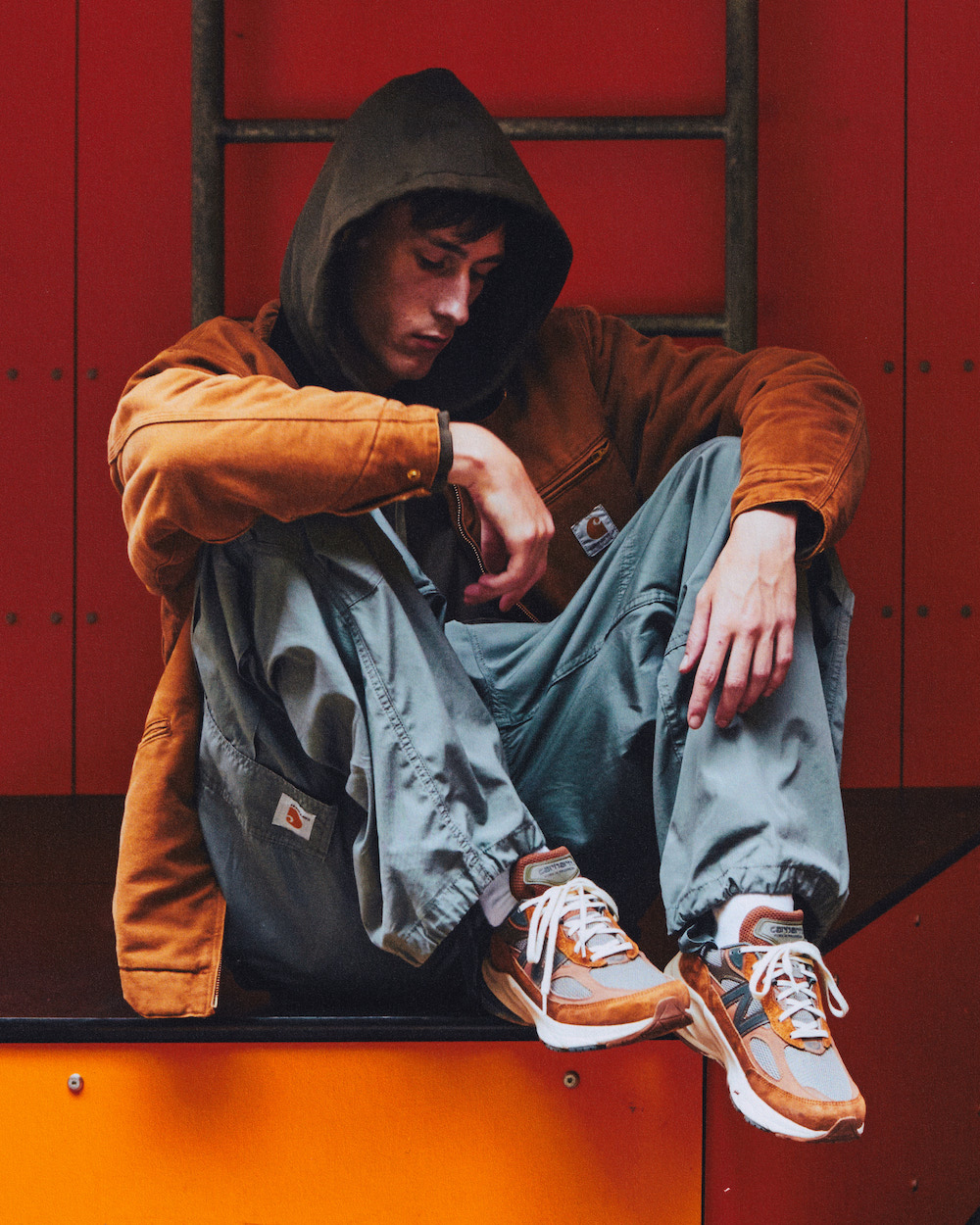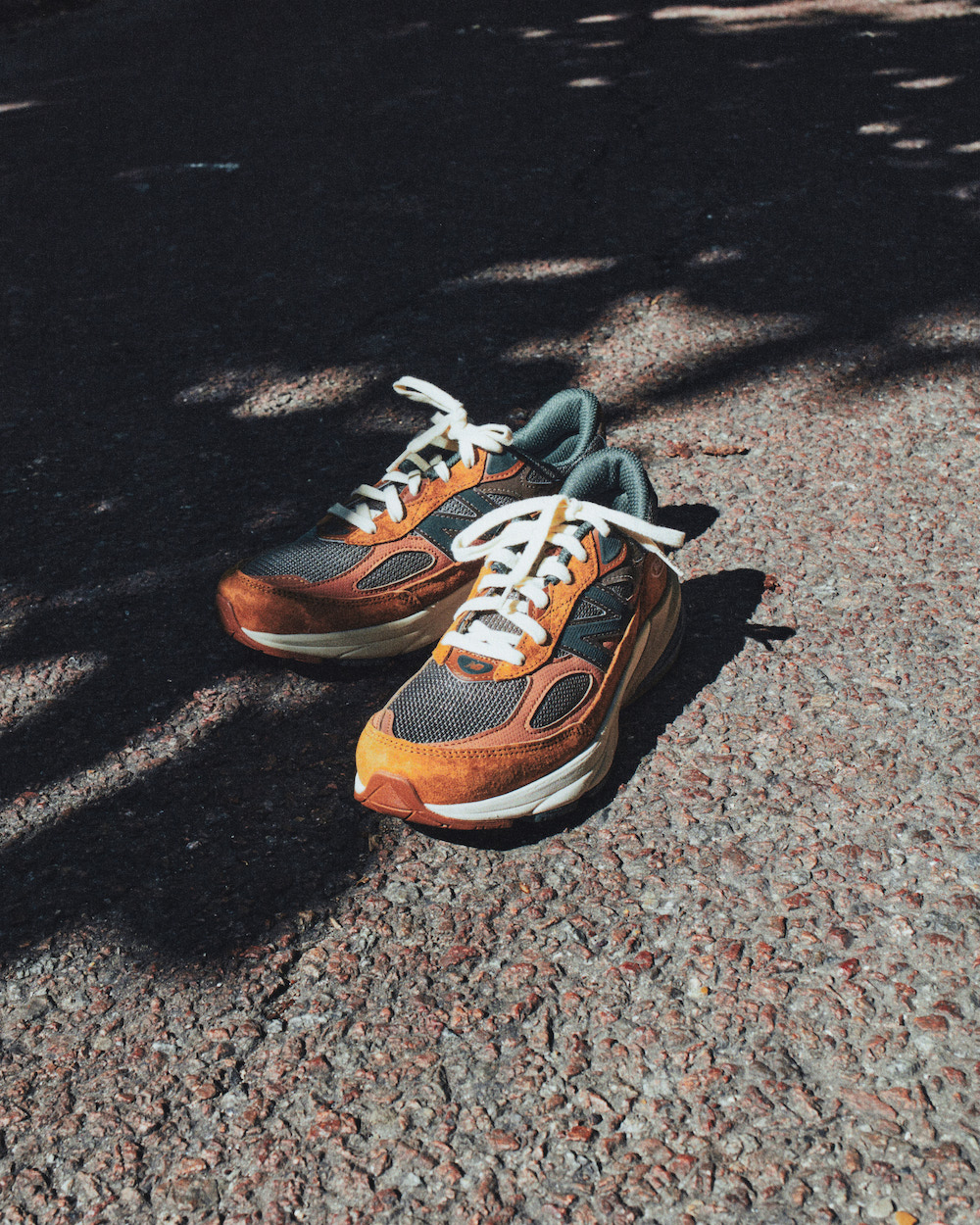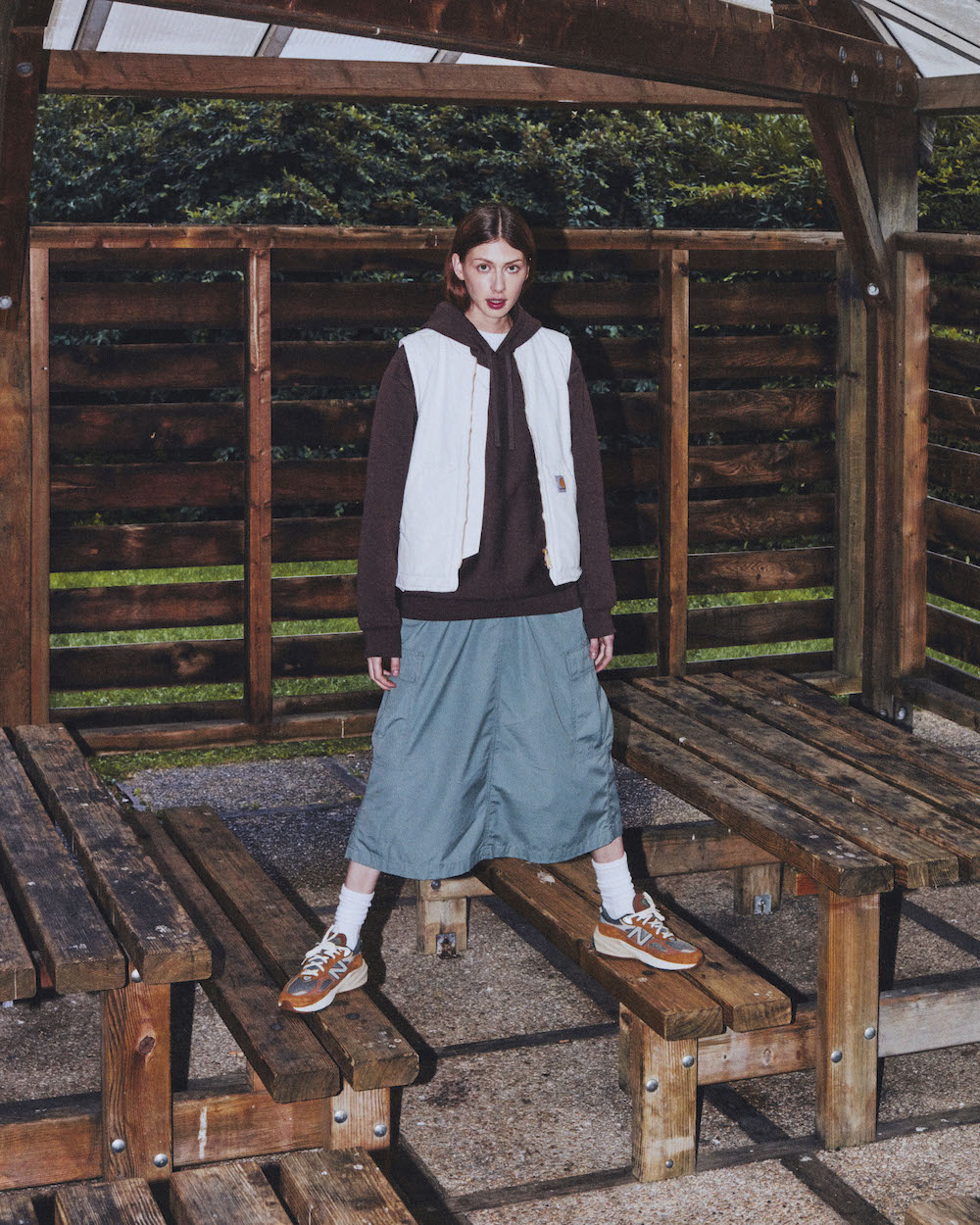 Introducing the 990v6 by New Balance x Carhartt WIP
New Balance joins forces with Carhartt Work In Progress to breathe new life into the iconic MADE in USA 990v6. A fusion of form and function, this collaboration embraces Carhartt's renowned utility style. The design features Carhartt's classic color palette, with a robust Hamilton Brown dominating the upper in suede overlays and synthetic underlays. Military green graces the distinctive 'N' logo, adding a bold contrast. Tonal variations adorn the mesh underlays, inner lining, and FuelCell midsole, giving this creation a rugged yet refined appeal. Mark your calendar for the global launch on October 20, 2023, available on NewBalance.com, Carhartt-wip.com, and select top-tier retailers worldwide.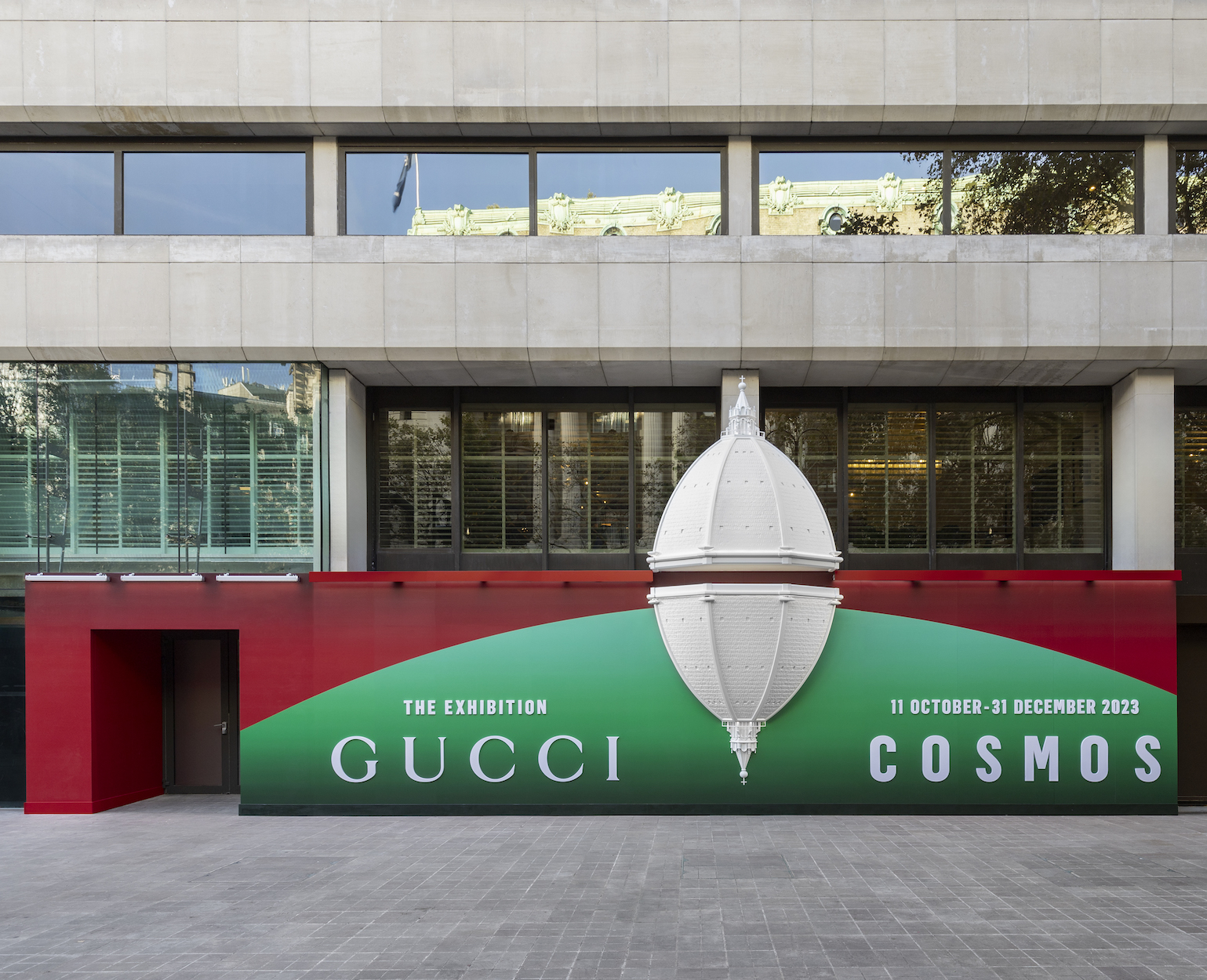 THE EXHIBITION – GUCCI COSMOS LONDON
Step into the extraordinary world of Gucci at "Gucci Cosmos," a groundbreaking exhibition showcasing 102 years of the House's timeless designs. After a dazzling debut in Shanghai, this global odyssey arrives in London at 180 Studios, 180 The Strand, in October. Immerse yourself in an artistic and captivating journey through time, celebrating Gucci's deep connection with London. Delve into the brand's rich history, its Florentine origins, and an ode to its ever-evolving creativity. Curated by the brilliant Maria Luisa Frisa and envisioned by the esteemed artist Es Devlin, "Gucci Cosmos" is a playful exploration of Gucci's past, present, and future. Embark on a voyage through 'worlds' featuring hidden gems from the Gucci Archive, breathing life into the brand's legacy. Traverse Gucci's principles, from its humble beginnings in 1921 to the visionary contributions of past and present creative leaders. Get ready to be dazzled by the audacious spirit of Gucci, a brand that has shaped fashion for generations!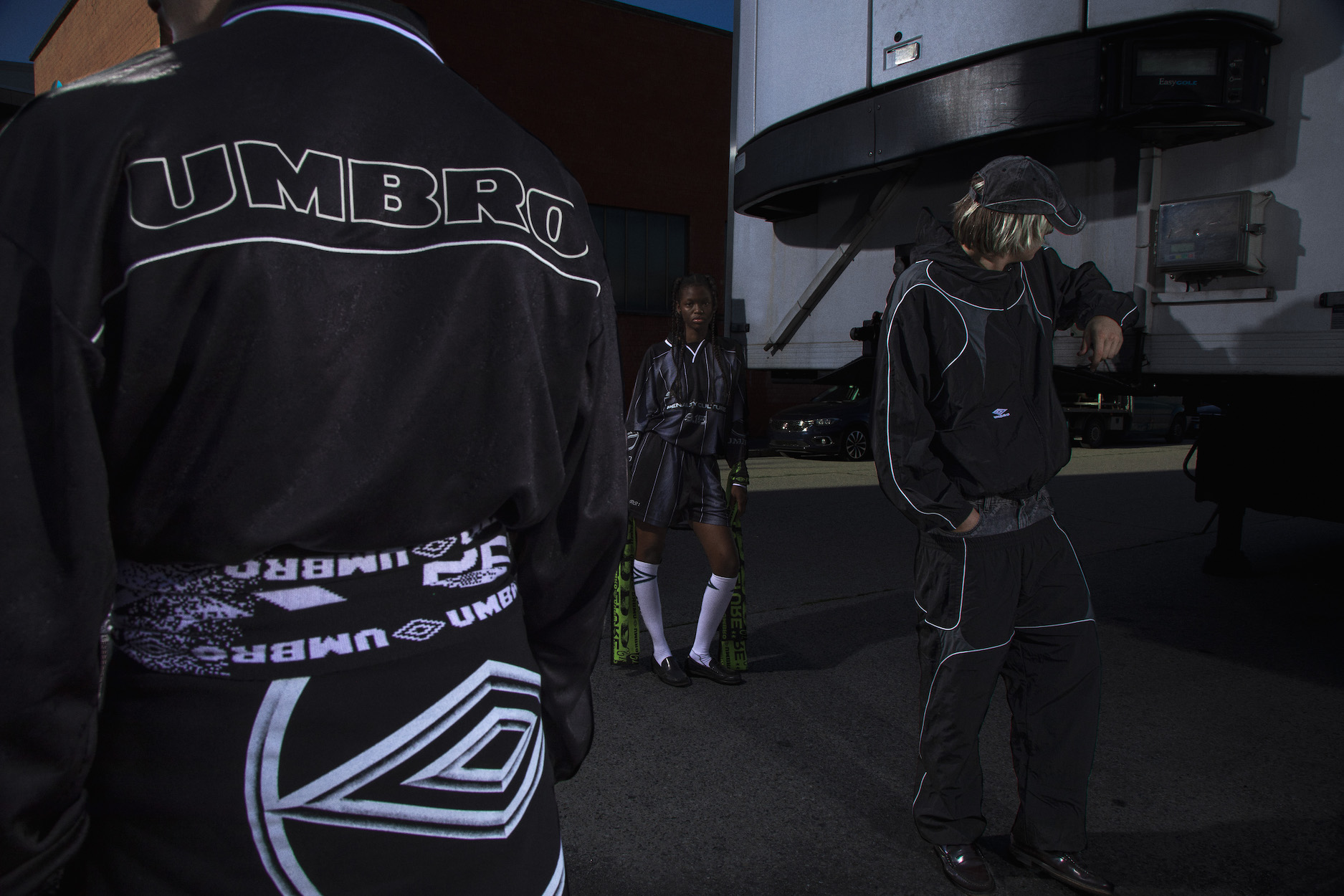 THE DESIGN WORK BETWEEN SLAM JAM AND UMBRO ITALIA CONTINUES WITH THE PENALTY CULTURE COLLECTION FALL WINTER 23
Since last spring-summer, Slam Jam and Umbro Italia have been continuing the path in  redefining the lifestyle codes of the brand founded in Manchester in 1924. A partnership of  research and application that Slam Jam develops alongside Umbro Italia. The theme of 'Penalty Culture' is reaffirmed through Slam Jam's recognisable approach to the  commonalities between subculture and trend, resulting in a culturally relevant collection  enriched with contemporary fit and design. The Autumn/Winter 23 is the perfect uniform for a  friendship story that lives perfectly in the urban context drawing inspiration from the football  pitch: tracksuits, hoodies, scarves and British classics such as the harrington jacket. Penalty Culture is a moment of togetherness, a rollercoaster of emotions experienced in those  30 seconds between goal and error and experienced by every single spectator. Whether the  final result is a victory or a defeat, penalty shootouts allow an intimate moment to be shared in  which everyone hopes for the same thing: a victory. Precisely for this reason – and especially  after a defeat – football is a sport that allows for unity on and off the pitch. Some they win. Some they lose.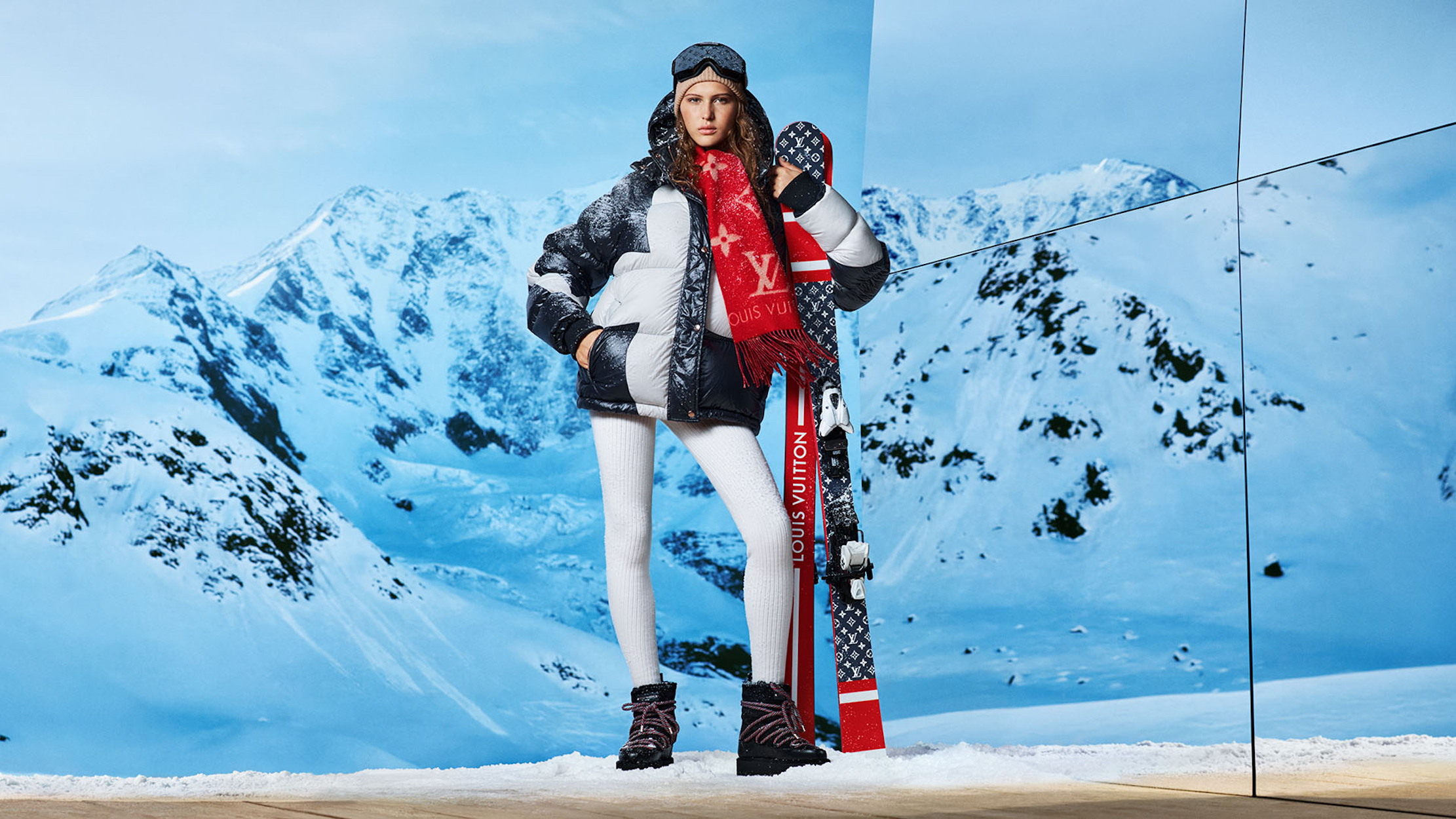 THE NEW LV SKI COLLECTION: A DYNAMIC WINTER WARDROBE
Skiwear is a culture of craftsmanship in its own right: a specific wardrobe freely adaptable acrossenvironments and lifestyles. LV Ski returns as a combined women's and men's collection that delivers active style and peak versatility. Innovative technical materials highlight the bold, streamlined looks for women and the performance design that extends across the men's range, as LV Ski spans ready-to-wear, leather goods, shoes and accessories. From sophisticated alpine ensembles complete with Monogram helmets and ski masks, to silhouettes that stand out beyond the slopes, Louis Vuitton takes ski and après ski wear to new heights for winter '23-24.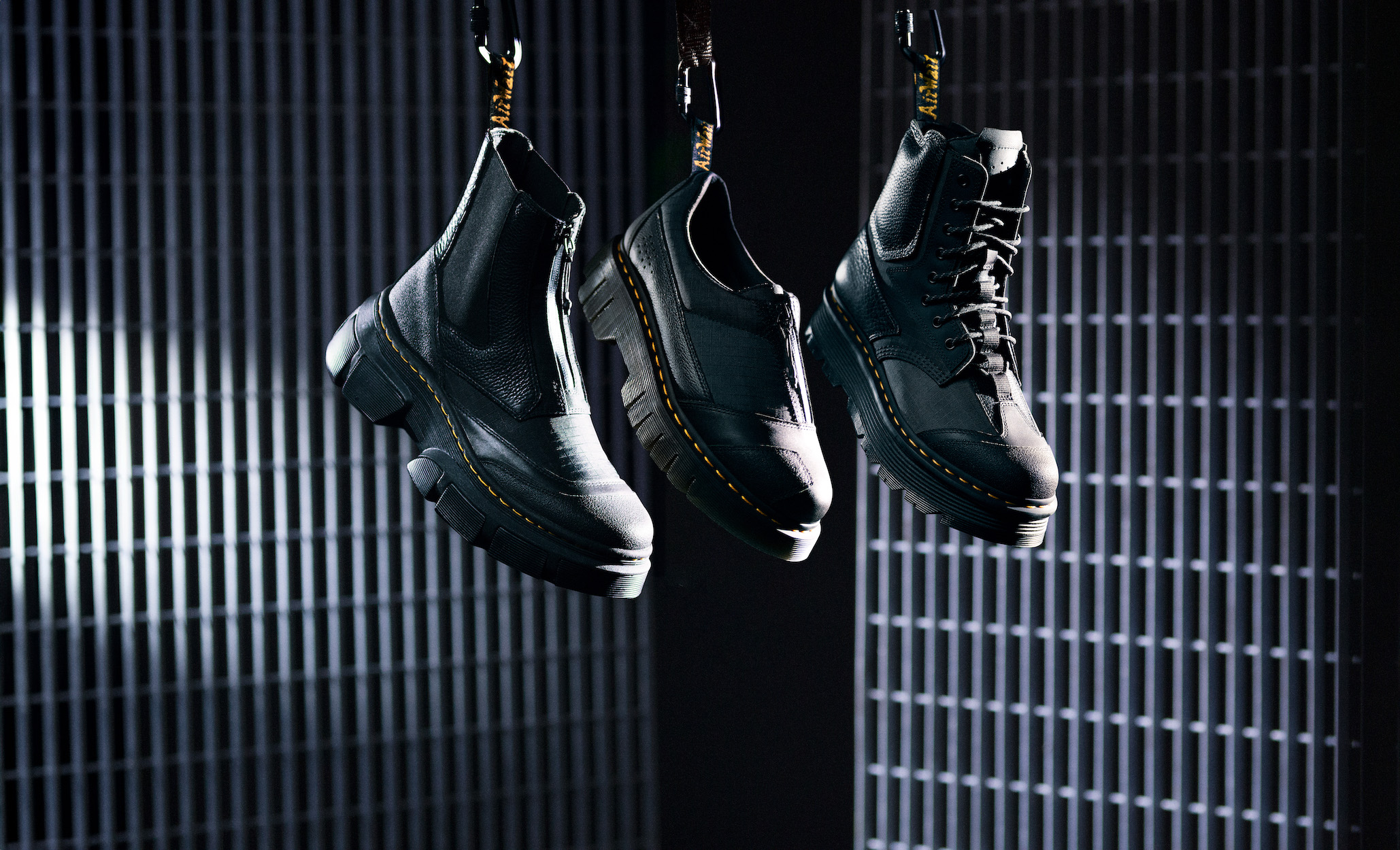 A BOLD NEW INCUBATOR FOR INNOVATION CHANNELING NEW PHILOSOPHIES, BEHAVIORS AND DESIGN PRINCIPLES.
The genesis of Dr. Martens was a combination of innovation and a restless desire to put quality and durability at the forefront of boot manufacturing. The launch of 14xx represents the known and the unknown – distorting icons of the past to create new futures. 14XX amplifies this determination to create progressive, experimental designs that push the boundaries of the brand's DNA – breaking convention and embracing the alternative. 14XX sparks from the design cage in Camden • drawing from a deep archive of functional workwear, the design team has elevated, disrupted, and evolved classic silhouettes. 14XX embraces and embodies rebellious self-expression, creating a new design language for wearers to adopt, subvert, and play.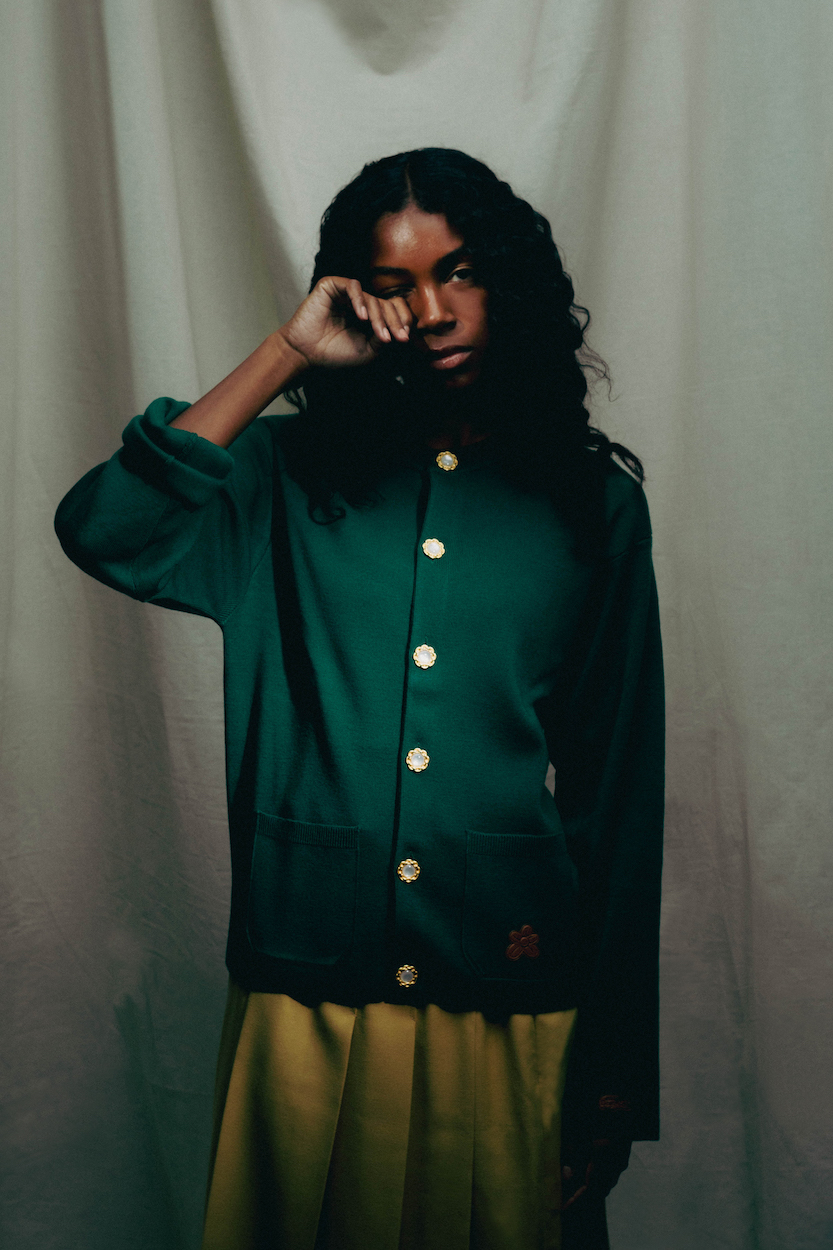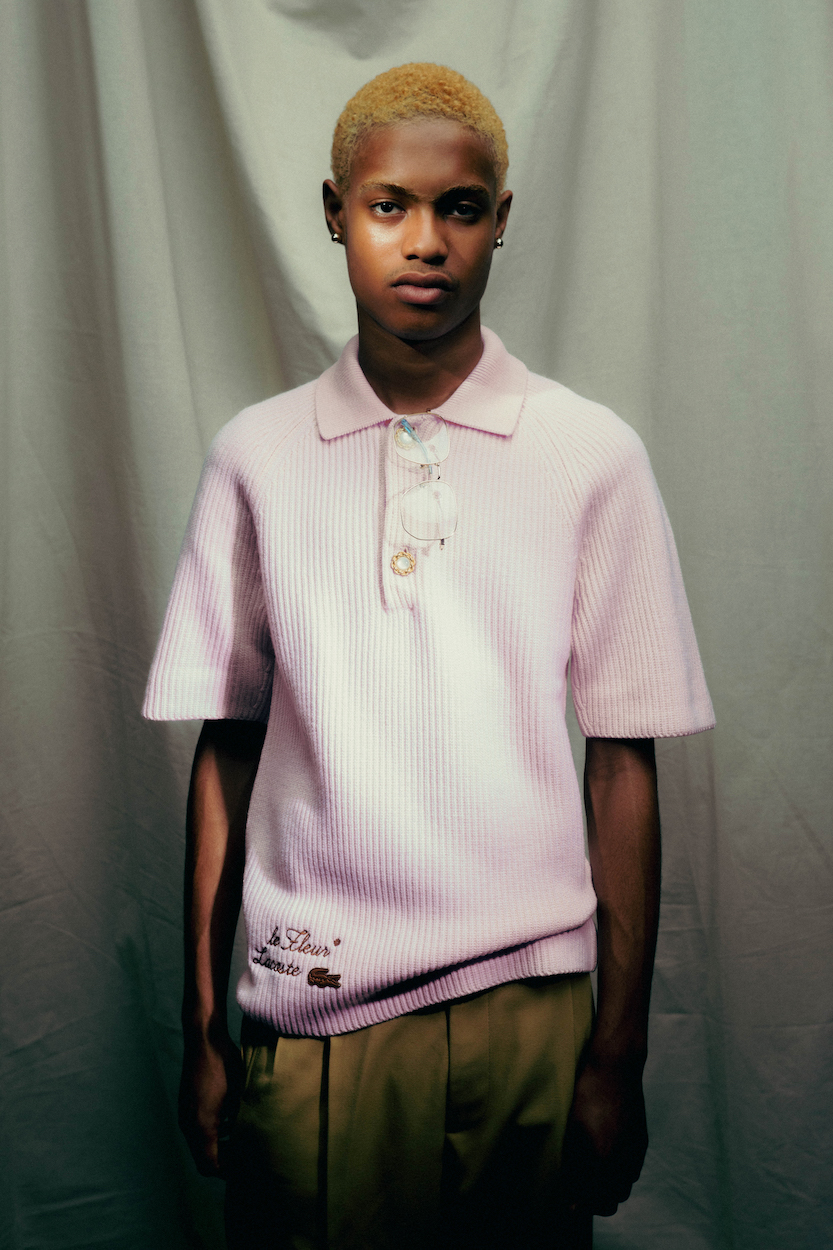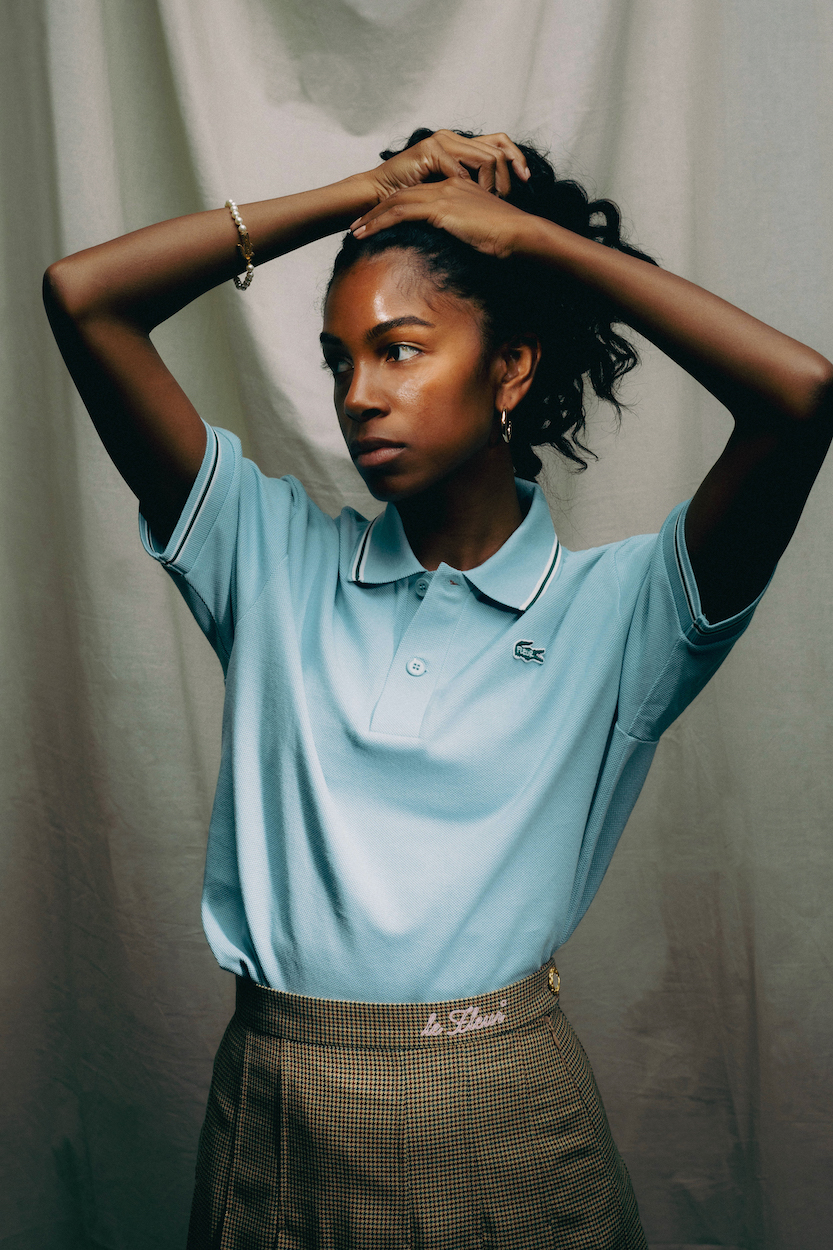 LE FLEUR* AND LACOSTE PRESENT THEIR LATEST COLLABORATION
Le FLEUR* launches a joint unisex collection with the renowned French fashion house Lacoste. This collection is a continuation of a collaboration that began in 2019 when the two brands teamed up for a capsule collection presented by Tyler, The Creator at the French Open that same year. The first collection provided a glimpse of what's possible when the worlds of Lacoste and Le FLEUR* come together – part two fully realizes the shared vision of the brands. The collection reflects the distinctive identity of Le FLEUR* while seamlessly integrating into the timeless design that has earned Lacoste its globally renowned reputation.

LES SNEAKERS B57 THE B57 SNEAKERS
The B57 sneakers, a must-have addition to the Dior Spring 2024 collection envisioned by Kim Jones, effortlessly enhance any outfit with their striking design. These sneakers, characterized by their retro charm, beautifully blend elegance and sportswear. They showcase exceptional craftsmanship, incorporating materials that offer flexibility and comfort, making them perfect for everyday wear. The iconic "CD" initials are prominently featured in Dior Oblique Jacquard, adding a touch of luxury and paying homage to the meticulous attention to detail cherished by the brand's founder. Available in various captivating colors such as gray, black, blue, red, beige, or cream, these shoes infuse a captivating sense of casual sophistication into every ensemble. Through a harmonious fusion of traditional craftsmanship and innovative design, Dior's distinctive style is reimagined for the contemporary world.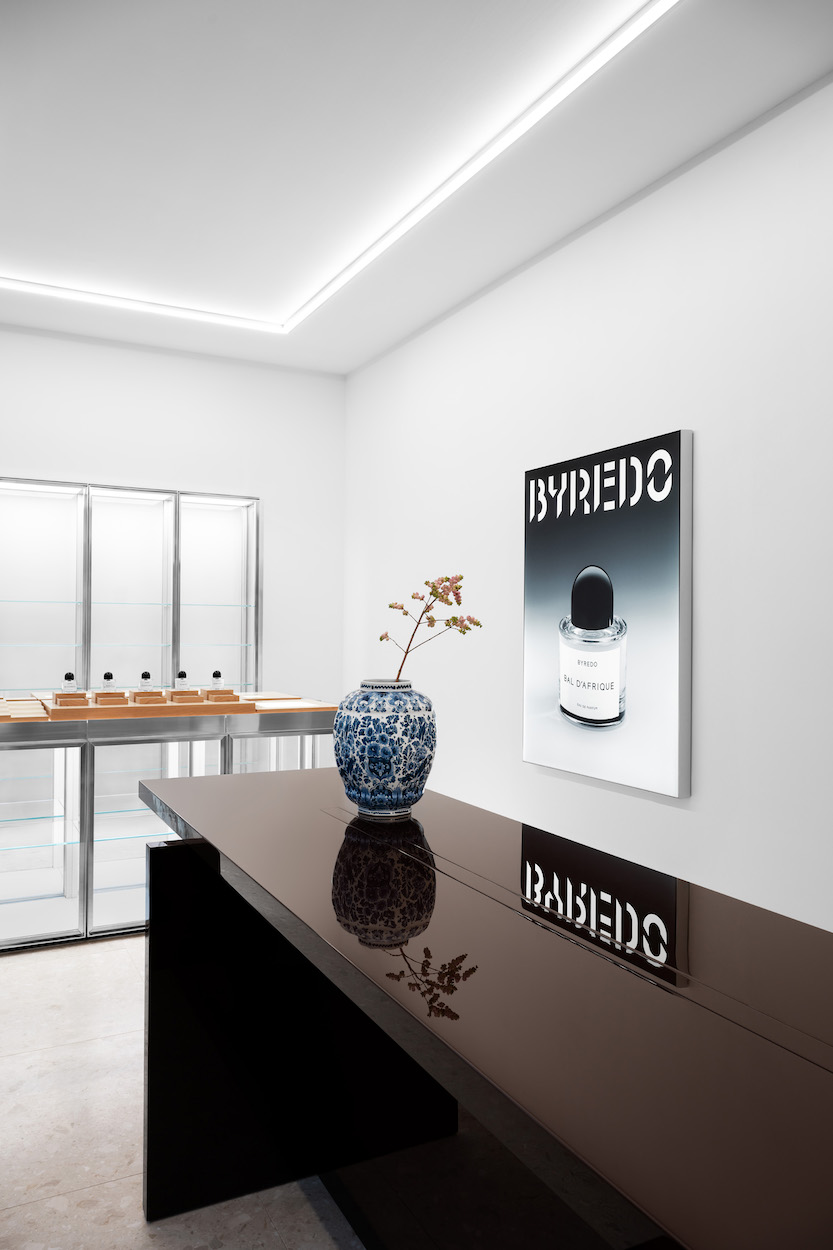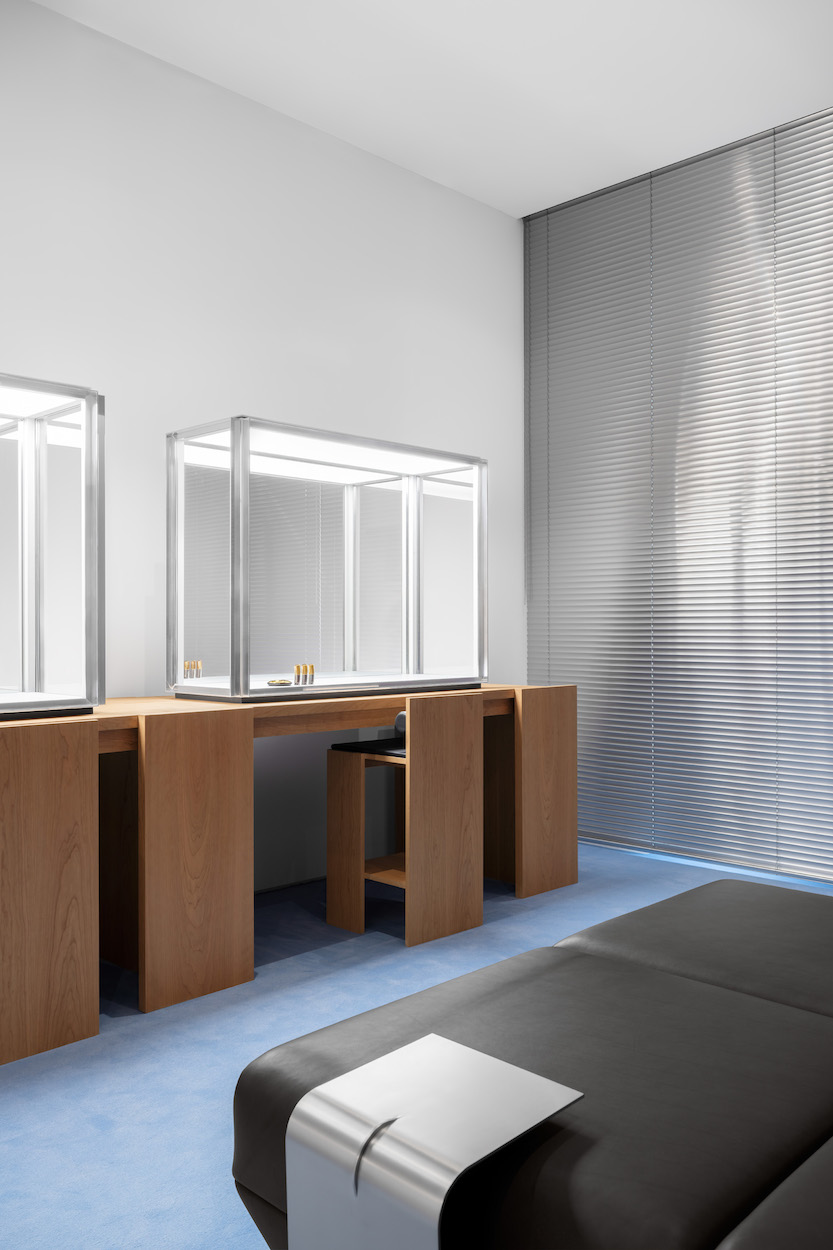 BYREDO TO OPEN THE FIRST FLAGSHIP IN GERMANY
Byredo announces the opening of its Berlin flagship store, the brand's first permanent space within Germany. Situated in Berlin Mitte, the city's thriving art and fashion district, this marks an important milestone in the expansion of Byredo's retail presence across Europe. "I believe we've found the optimal setting in Berlin, located within a neighborhood celebrated for its vibrant cultural scene and its commitment to pushing artistic boundaries. I look forward to seeing how our ideas intersect with and contribute to the abundant tapestry of diverse energies that flourish in this community."." Ben Gorham, Founder & Creative Director, Byredo Housed in an iconic brick building on Schönhauserstrasse, the area's vibrant retail and lifestyle destination, the store's design mirrors the eclectic and vivid energy of the neighbourhood. Opening up from expansive windows, the light-filled space exudes the brand's vision of clean minimalism, with a flow of rooms that present different aspects of Byredo's universe.